Semen Kravets raised to 2,500,000 from the button and Jussi Mattila three-bet to 7,500,000 as a response. Kravets decided to shove and Mattila called for the 32,400 he had behind.
Jussi Mattila:

Semen Kravets:
Both players got up from their chairs while the rail rushed the table to see the runout.
The flop came
and Kravets sighed.
The turn was the
and now it was Mattila's turn to sigh as he held his hand out to shake Kravets' who said it wasn't over yet even though he celebrated a bit already.
The river completed the board with the
to seal the deal and secure the €30,276 on top of the €232,033 Kravets had already negotiated. They shook hands, Kravets hugged the floor, and Mattila made his way to the payout desk to collect €247,978 for finishing as the runner-up.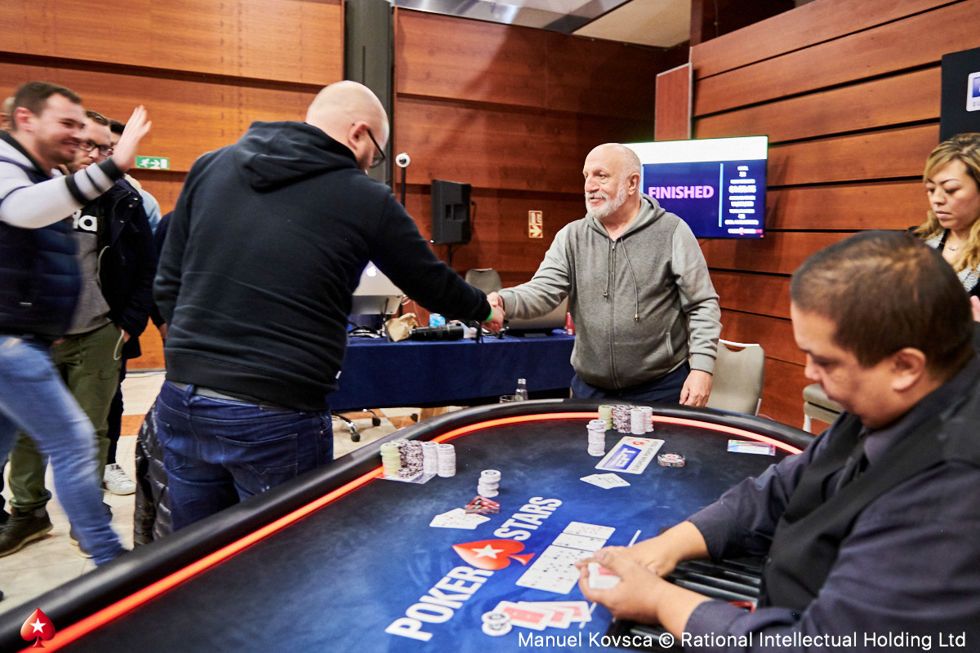 A recap of today's action is to follow.