Lococo Finishes Off Adams; Ketzer Doubles

Level 11 : Blinds 5,000/10,000, 10,000 ante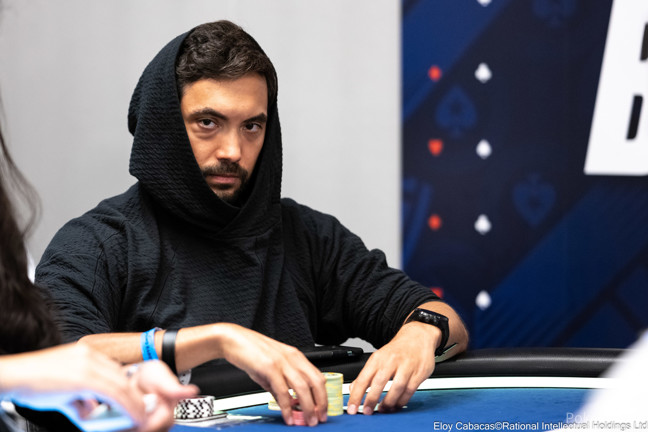 Alejandro Lococo raised to 20,000 in the cutoff, then called when Timothy Adams shoved for 95,000 in the small blind.
Timothy Adams: A♠6♠
Alejandro Lococo: 8♦7♦
Lococo jumped in front on the 3♥8♥J♦ flop with a pair of eights, and Adams was left with just ace-high following the 4♣ turn and 4♠ river as he was sent to the rail.
A few hands later, Felipe Ketzer shoved all in for 205,000 in the small blind and Steve O'Dwyer called under the gun.
Felipe Ketzer: K♣Q♥
Steve O'Dwyer: 8♣8♦
Ketzer came out on the right side of the coin flip as the board ran out K♥7♦J♣Q♠4♣, giving him two pair and a double.