Kisacikoglu Makes Quads To Send Luhut To The Rail

Level 5 : Blinds 200/400, 400 ante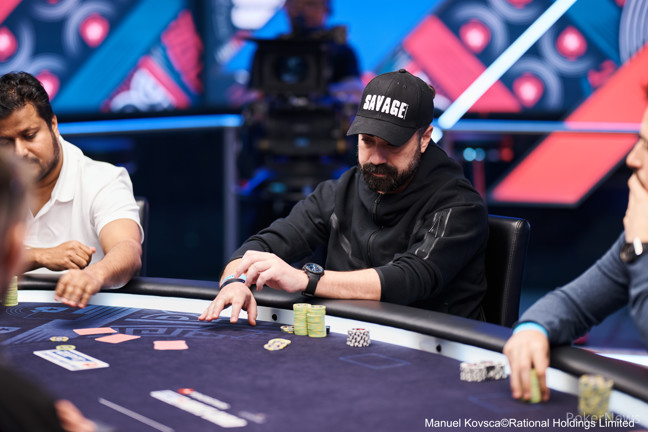 Jean-Vincent Lehut opened to 900 from middle position and it folded to Orpen Kisacikoglu in the small blind who three-bet to 4,100. Lehut elected on a four-bet to 9,500 and Kisacikoglu made the call.
The flop came J♣9♥2♣ and Kisacikoglu checked to Lehut who continued for 10,000. Kisacikoglu pondered for a moment before putting in a check-raise to 25,000. Lehut quickly moved all in for close to 55,000 and Kisacikoglu snap-called with a slightly bigger stack.
Jean-Vincent Lehut: A♣K♣
Orpen Kisacikoglu: 9♦9♠
Lehut flopped the nut-flush draw while Kisacikoglu flopped a set. The turn fell the 9♣ to seal the deal for Kisacikoglu who made quads and the inconsequential 3♣ completed the runout, sending Lehut to the exit.