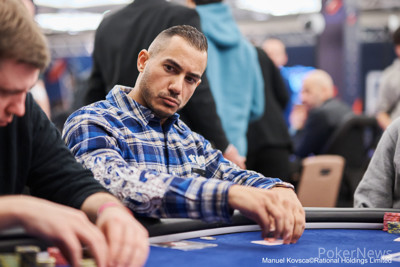 Jamil Wakil raised and then faced a three-bet by Chan Sung Choi before he pushed all-in for 27,000 total. Choi asked for an exact count and then reluctantly called despite some confusion about the correct amount.
Jamil Wakil:

Chan Sung Choi:
The
flop and
turn kept Wakil in the lead, though, Choi picked up some equity with a gutshot. However, the
river was no sucker punch as the 2023 PCA Main Event finalist doubled to remain in contention.