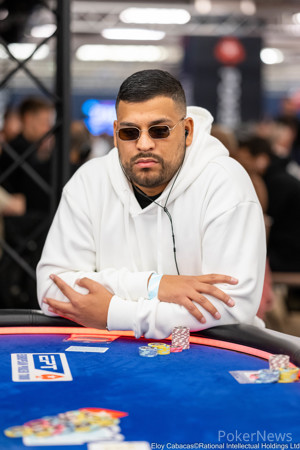 On a heads-up turn of
, Omar Del Pino bet 12,000 and Carlos Ribeiro called. The Spaniard then jammed the
river with the superior stack and Ribeiro immediately had a dry smile on his face. He checked his cards very high so that the table neighbors could see them and mucked.
The dealer informed Ribeiro that they had to be shown to everyone and the
were revealed. Del Pino grinned and flashed his
before collecting the pot.
"Two - zero," Parham Ahoor chimed in to which Del Pino replied, "no, one - one."