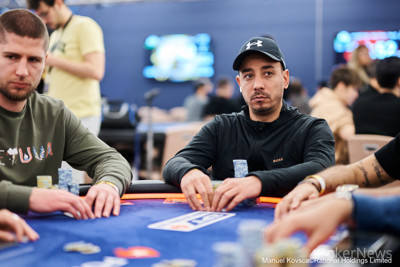 Down to around 350,000 in chips, Miroslav Alilovic ended up all-in and at risk via three-bet jam and he was called by Mehdi Chaoui.
Miroslav Alilovic:

Mehdi Chaoui:
The
flop and
turn brought no help to Alilovic, who had lost a portion of his outs were gone with the inferior spade. Nothing changed with the
river as Chaoui's superior flush ended the run of Alilovic.