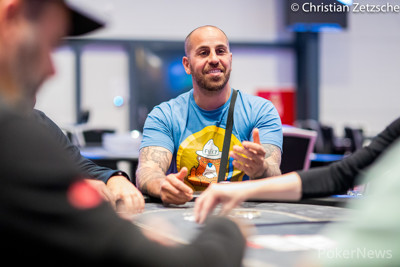 With 63,000 in the middle and the completed board showing
, Harry Casagrande bet 35,000. Tuncay Tutus, who has been very active in table chat, then moved all-in for 138,500 and that sent Casagrande into the think tank.
Tutus kept talking to Casagrande who then made the call.
Tutus rolled over
for eights full but Casagrande had
for jacks full of sevens.