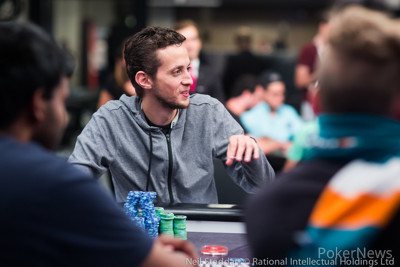 The action started with a raise from Albert Daher from under the gun for 325,000 and Raffaele Sorrentino called. [Removed:146] moved all in for 1,840,000 in the hijack and Daher asked for a count on the shove of Guerfi. Once he received the answer, Daher moved all in over the top and Sorrentino almost immediately asked "Can I get a count please?"
Daher's stack was cut down and the all in was for 3.4 million, which saw Sorrentino call shortly after. The rail jumped up from their seats and started cheering for each of their favorites while the cards were turned over.
[Removed:146]:

Albert Daher:

Raffaele Sorrentino:
Sorrentino had both players covered and the best hand, but the flop of
gave Daher trips. The Lebanese rail exploded while the French one fell silent. On the
turn, the "ohhhh's" went louder and the entire room was filled with screams in Italian when the
river improved Sorrentino to a straight.
Guerfi had fewer chips and was eliminated in 9th place and €104,000, while Daher had to settle for 8th place and a payday of €136,000. Sorrentino, who already lifted the PokerStars Championship trophy in Monte-Carlo in April 2017, skyrocketed to the top of the counts and Day 5 is just one elimination away from wrapping up for the big final on Sunday August 27th 2017.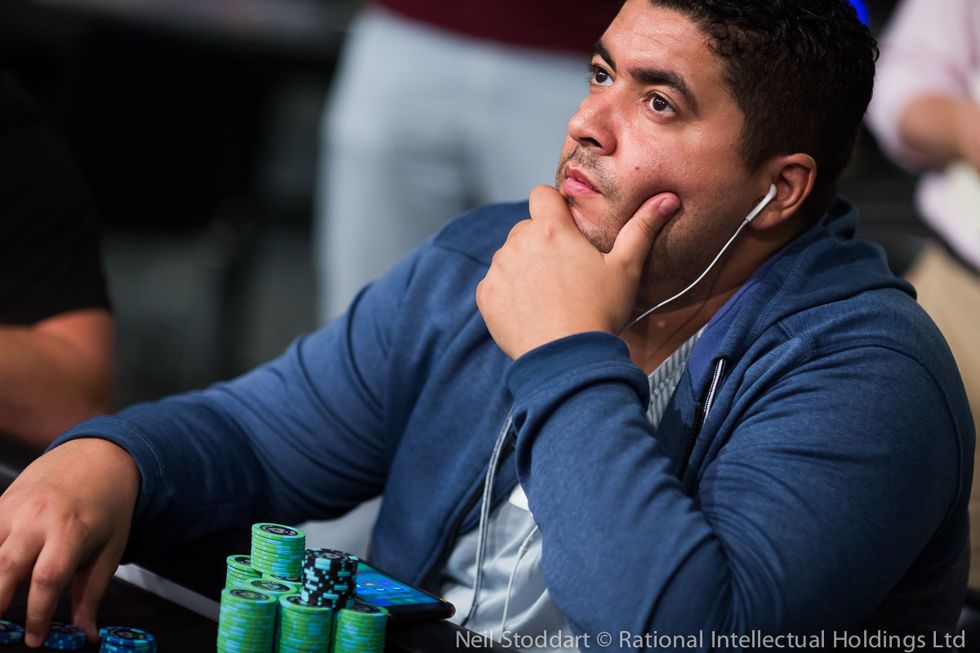 | | | | | | |
| --- | --- | --- | --- | --- | --- |
| Raffaele Sorrentino | | | | 12,130,000 | 5,635,000 |
| Brian Kaufman Esposito | | | | 9,645,000 | -200,000 |
| Lachezar Plamenov Petkov | | | | 9,515,000 | -40,000 |
| Sebastian Sorensson | | | | 8,525,000 | -105,000 |
| Aeragan Arunan | | | | 5,755,000 | -40,000 |
| Usman Siddique | | | | 3,175,000 | -120,000 |
| Andre Akkari | | | PokerStars Ambassador | 1,650,000 | -40,000 |
| [Removed:146] | | | | Busted | |
| Albert Daher | | | | Busted | |