How to Get Into the Las Vegas Grand Prix with PokerStars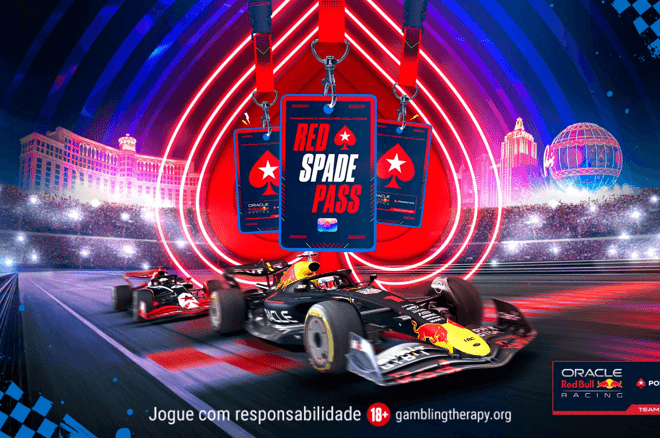 PokerStars, the renowned online poker platform, is set to elevate the gaming experience for its community in a big way.
In celebration of its ongoing partnership with Oracle Red Bull Racing, PokerStars is offering poker enthusiasts across the globe a golden opportunity to win the coveted Red Spade Pass.
This exclusive pass grants winners and their chosen companions an unforgettable VIP trip to Las Vegas with luxury accommodations, exclusive activities, and an unparalleled racing atmosphere.
Red Spade Pass Giveaway in Brazil
On September 25, one lucky winner from Brazil, along with a guest of their choice, will embark on an all-expenses-paid journey to Las Vegas, valued at $35,000. The six-day adventure from November 14-19 promises a whirlwind of VIP racing experiences.
The lucky winners will immerse themselves in the high-octane world of motorsport, participating in unique activities amidst the glittering backdrop of Las Vegas. The package includes five nights of luxury accommodation, return economy flights, and airport transfers within the United States.
To seize this incredible opportunity, new and existing PokerStars customers in Brazil can participate in the "All in Shoot Out" tournament for as little as $0.01c. The winner of the Red Spade Pass will be announced on September 25, with notifications sent directly to their PokerStars account. This is a chance for Brazilian poker fans to turn their dreams of a Las Vegas adventure into reality.
Help a Good Cause to Book Your Trip to Las Vegas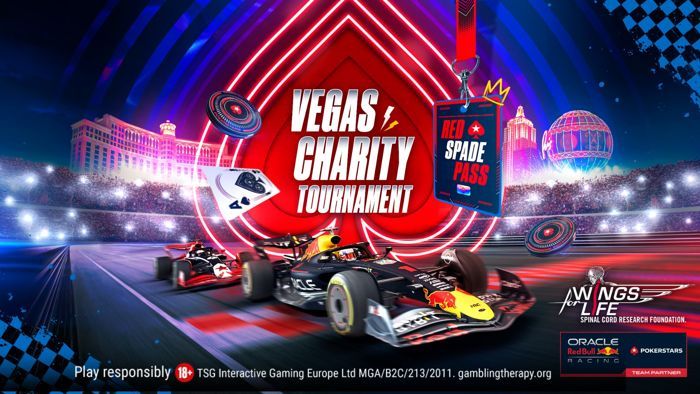 In the UK, PokerStars is taking a charitable approach to its Red Spade Pass giveaway. On September 28, one fortunate Brit or UK-based player will receive a Red Spade Pass, granting them access to the Las Vegas extravaganza.
To secure a chance at winning this exclusive pass, players can register for the charity tournament starting from September 15. By creating a PokerStars account and searching for the 'Red Spade Pass' under the tournaments tab, participants can buy in for just £5 using the special password 'VEGAS'. The £5 buy-in generates a prize pool, which PokerStars will match and donate to "Wings for Life", a spinal cord injury charity.
Wings for Life focuses on funding scientific research and clinical trials worldwide, with the ultimate goal of finding a cure for spinal cord injuries. What sets this charity apart is that 100% of all donations directly support research, maximizing the impact of every contribution. Players in the charity tournament on September 28 will also have the exciting opportunity to compete against PokerStars ambassadors with bounties on their heads, providing additional cash prizes.
Please note: the UK-only charity tournament is capped at 1,000 entrants
Three Red Spades Passes for US Players on PokerStars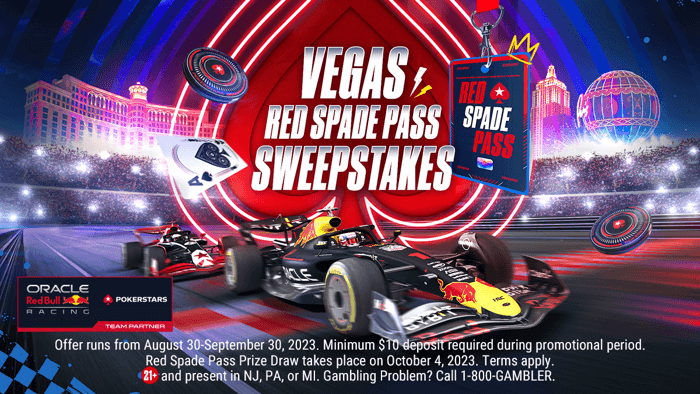 PokerStars is extending its celebration to North America, specifically Michigan, New Jersey, and Pennsylvania. Players in these states can win a racing experience like no other with three Red Spade Passes up for grabs.
For North American players, there are multiple avenues to win a pass. By signing up, they earn one entry, and making their first deposit will add ten extra entries to their tally. Existing players can also secure an entry by making a deposit of $10 or more. The sweepstakes will be open from August 30 to September 30, giving players ample time to participate in this remarkable opportunity PokerStars offers.
Sweepstakes winners will be announced on October 4.
Click Here To Download PokerStars Now!
Use the PokerNews Online Tournament Calendar to Plan Your Action
Our free-to-use tool has several filters that make finding your perfect poker tournament, whether a WCOOP event or otherwise, a breeze. The PokerNews Online Tournament Calendar allows you to register for tournaments with a couple of mouse clicks, so you need never miss out again.
Calum has been a part of the PokerNews team since September 2021 after working in the UK energy sector. He played his first hand of poker in 2017 and immediately fell in love with the game. Calum's proudest poker achievement is winning the only tournament he has ever played in Las Vegas, the prestigious $60 Flamingo evening event.