$1,100 Main Event
Day 2 Completed

Level 24 : Blinds 30,000/60,000, 60,000 ante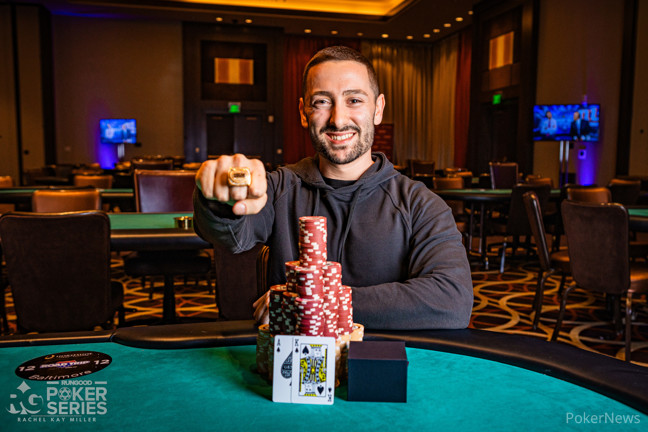 The inaugural Baltimore RunGood Poker Series Main Event here at the Horseshoe saw a total of 195 entrants create a prize pool of $200,000, guaranteeing 23 spots to be paid out. This $1,100 Main Event created plenty of buzz around the casino as players were not afraid to shoot their shots for a chance at the grand prize along with the RGPS ring.
After taking down a tough final table, it was Baltimore local Ari Katz who ended up taking down the tournament for a career-best score of $47,724 as well as his first RGPS Main Event title. Katz had been a center point of attention throughout the tournament as he applied continuous pressure and secured his Day 2 spot as the first flight's chip leader. He then kept up the same energy throughout Day 2 and took an early lead by knocking out Day 1 overall chip leader Greg Raymer in a huge pot.
The champ then used this momentum to knock out several opponents and he entered the final table still with the chip lead. Katz then bested James St. Hilaire heads-up after only around 10 hands to claim the title and the prize money.
"I don't think it's really even hit me yet," the newly crowned champion remarked. "But I mean I've really been grinding, working a lot with close friends on my strat and stuff, and I just recently became pro so I knew this was going to happen eventually I just didn't know when" The fledgling pro was still in shock, but at the same time, he was actively soaking in the moment.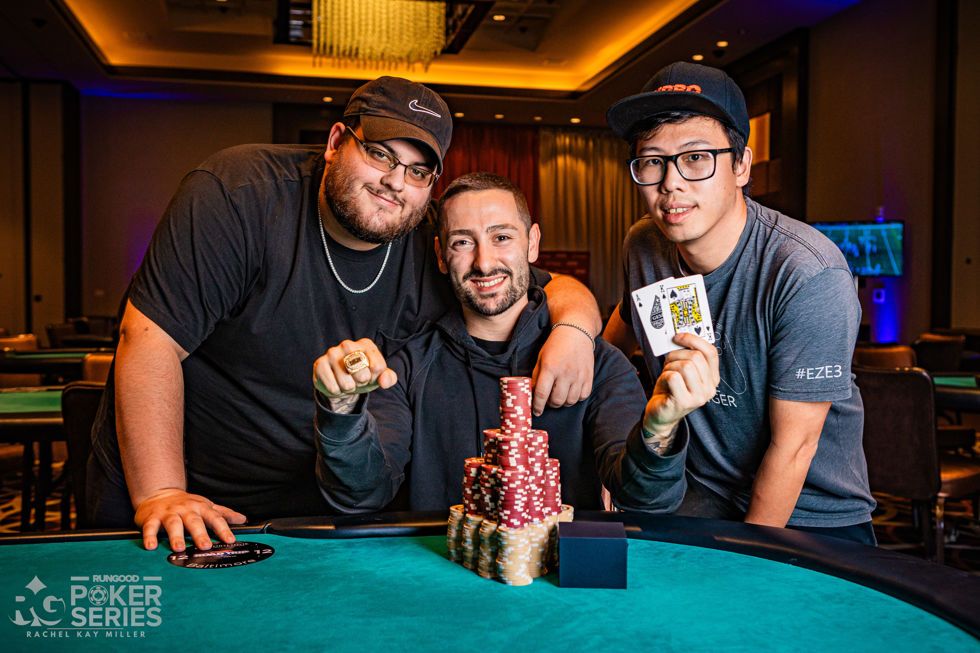 He bested a modest yet aggressive field including former WSOP Main Event Champion Raymer, poker regs Christian Harder and Timothy Little, and all of the RunGood ambassadors including Chris Conrad, Anna Antimony, Dan Lowery, and Ben Ludlow who he knocked out personally. Katz now becomes the second RGPS Main Event champion on The Road Trip leg of the tour.
"Yeah, coming into Day 2, I was kind of happy to see Greg (Raymer) with all of the chips sitting at my table, and when he punted those off to me in that hand it just felt like this is my moment."
Final Table Results
| Place | Player | Country | Prize |
| --- | --- | --- | --- |
| 1 | Ari Katz | United States | $47,724 |
| 2 | James St. Hilaire | United States | $31,816 |
| 3 | Timothy Little | United States | $23,283 |
| 4 | Aaron Pinson | United States | $17,269 |
| 5 | Thomas Barry | United States | $12,984 |
| 6 | James Sloat | United States | $9,898 |
| 7 | Ryan Brown | United States | $7,652 |
| 8 | Jay Jin | United States | $6,000 |
The day started with only 23 players returning in the money and action started off relatively slow until first blood was spilled when Tim Faro was eliminated and then players quickly fell to the wayside, many of them victims to Katz. Another player who took control was Aaron Pinson, who ran up a big stack and knocked out several players himself, and when it got down to the final two tables, it was he and Katz who were the table captains.
The action sped up a lot once the blinds hit 10,000/20,000/20,000 and several players were lost in that level, including Alvin Anton in tenth on the final table bubble by Thomas Barry who turned a flush against Anton's flopped two pair. But before the tables could be combined, Z Stein was eliminated in ninth by Katz when he got it in preflop with ace-nine against Katz's pocket kings. A king appeared on the flop to spell the end for Stein and he was sent to the rail as the surviving players took their seats at the final table.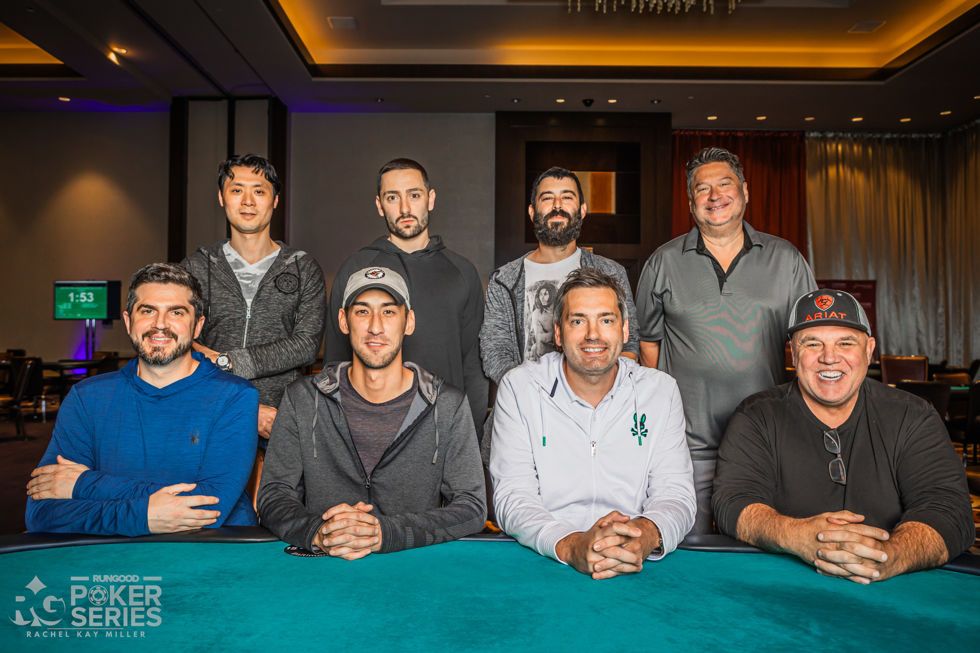 Final Table Action
Katz and Pinson entered the final table first and second in chips, but it was St. Hilaire who got the first kill as he knocked out Jay Jin when his pocket fives held against Jin's king-queen to eliminate him in eighth place.
St. Hilaire then followed it up by sending Ryan Brown home in seventh place when he called his all-in with king-four against pocket eights. A king appeared in the window for him to take the lead and with no help from the board, Brown made his way to the exit.
Katz then took back the reins as he proceeded to knock out short stacks James Sloat in sixth place and Thomas Barry in fifth, the former won with pocket sevens against ace-jack and the latter with king-jack against jack-five.
Then it was St. Hilaire's turn again as he scored a huge double-up through Pinson when he got it all in preflop with pocket aces against Pinson's king-ten and held. After that loss, Pinson was left with only a few big blinds and got them all in a few hands later against St. Hilaire once again, who finished the job when his jack-ten bested Pinson's jack-four to send him out in fourth.
Simultaneously, Timothy Little had gone on a good run, amassing a good collection of chips by shoving several hands in a row to scoop the blinds, which were not-so-insignificant. He was eventually called by St. Hilaire to put him at risk, but this time Little was ready as he held ace-king against St. Hilaire's inferior ace-ten (which he claimed to be his favorite hand).. Unfortunately for Little, a ten appeared on the flop, and unable to improve, he was sent to the rail in third place.
After it was decided that no chop deal would be made, the heads-up battle began between Katz and St. Hilaire, who were close to even in chips. After a little bit of back-and-forth, they got involved in a massive pot when St. Hilaire three-bet preflop with pocket aces but Katz flopped the dream with seven-eight of clubs on a six-nine-ten flop with two clubs. He bet huge on the turn when he made the flush which St. Hilaire called and shoved the river which sent him into the tank. After some inner debate, St. Hilaire eventually tossed in the call with his overpair but was shown the bad news by Katz to send him to the payout desk as the tournament's runner-up.
Katz was then declared the Main Event Champion and awarded the grand prize of $47,724 along with the RGPS ring for his efforts. He was also awarded a buy-in to the DreamSeat Invitational later this year in Thunder Valley, a tournament in which all ring winners from the season will compete for a chance to win a seat to a $1,000,000 freeroll at the PokerGO Studio in December.
Well, this brings the end to the coverage of the first-ever RunGood Main Event hosted here at the Horseshoe Baltimore! Be sure to keep following the RunGood Series on PokerNews as they make their way across the country on their Road Trip Tour, with the next stop in St. Louis from Sept 26-Oct 1 at Hollywood Casino!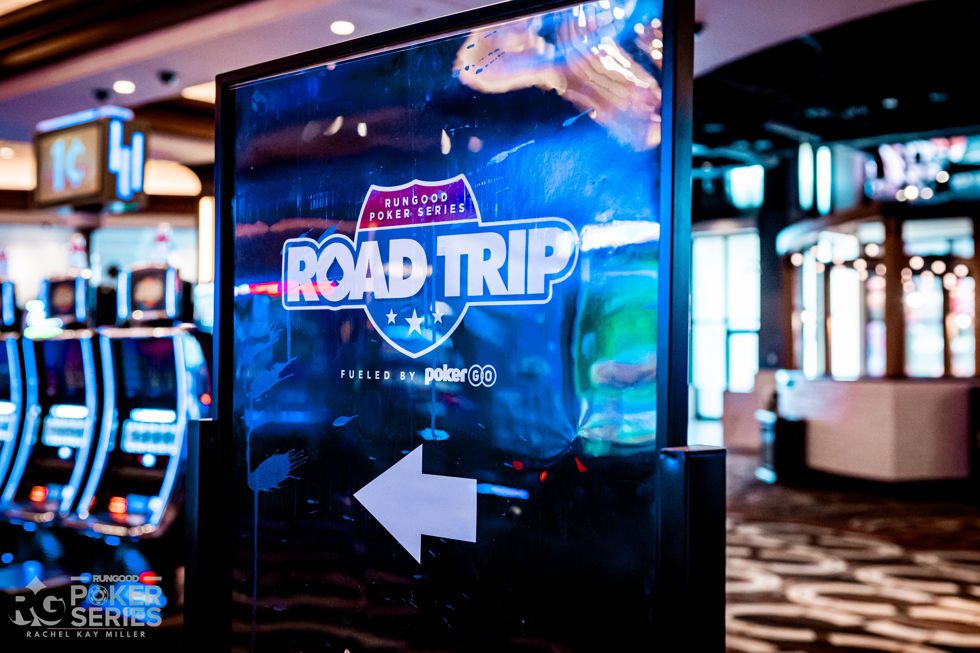 Level 24 : Blinds 30,000/60,000, 60,000 ante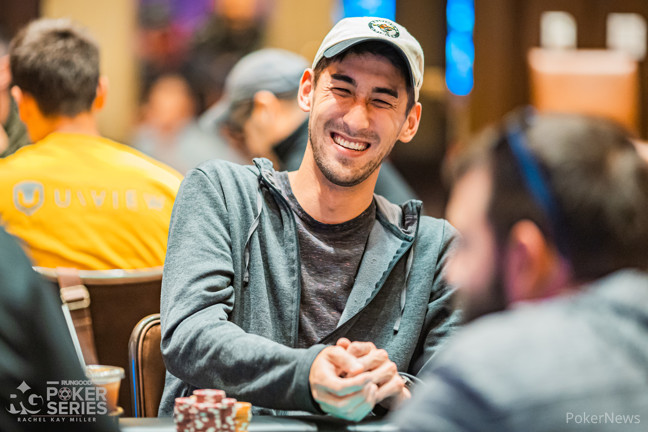 Ari Katz opened to 130,000 but was then raised to 360,000 by James St. Hilaire. Katz made the call and the two saw the 9♣10♦6♣ appear on the flop and the action went check-check.
On the turn Q♣, St. Hilaire checked once more and Katz then bet out 575,000, which his opponent called.
The river came the brick 4♠ and Katz announced he was all in after another check from St. Hilaire.
Hilaire then went deep into the tank as he pondered the call for his tournament life.
"Well, either way, it will make for a helluva story... I call," St. Hilaire announced as he set out a stack of chips.
"I have a flush," Katz announced as he flipped over 7♣8♣ for a flopped straight and turned flush.
"Jeeze, when did you like it?" St. Hilaire sighed and shook his head as he tabled A♥A♠ that were no good as he exited as the tournament's runner-up for $31,816.

Level 24 : Blinds 30,000/60,000, 60,000 ante
After some discussion about a possible chop, Ari Katz and James St. Hilaire have decided not to chop and will play it out until the end.
Currently, Katz has a slight chip advantage with 3,000,000 versus the 2,880,000 of St. Hilaire.

Level 24 : Blinds 30,000/60,000, 60,000 ante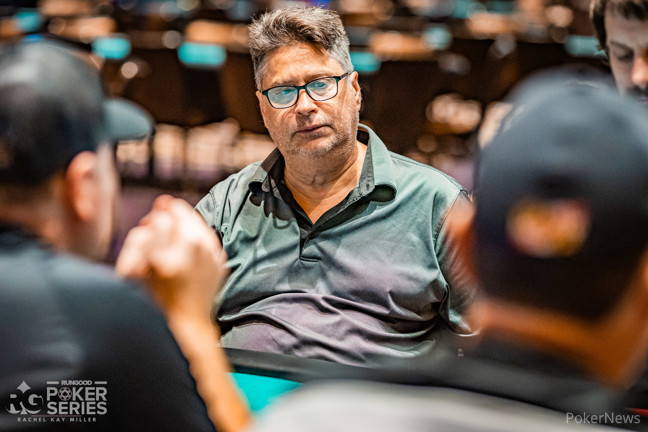 James St. Hilaire opened to 125,000 and then Timothy Little moved all in for 1,080,000. After some thought, St. Hilaire tossed in the call and the cards were tabled with Little at risk.
Timothy Little: A♦K♠
James St. Hilaire: A♣10♦
"This is actually my favorite hand," St. Hilaire said.
"Well, you can't say that!" Little replied.
And just like that, the flop came out 10♣Q♠3♣ to give St. Hilaire the lead with his ten. Little would need a king or a jack to stay alive but the runout of Q♣9♥ failed to provide and he was sent to the payout desk in third place for $23,283.
Level: 24
Blinds: 30,000/60,000
Ante: 60,000

Level 23 : Blinds 25,000/50,000, 50,000 ante
The remaining three players have now been sent on a 15-minute break and will return to action shortly.

Level 23 : Blinds 25,000/50,000, 50,000 ante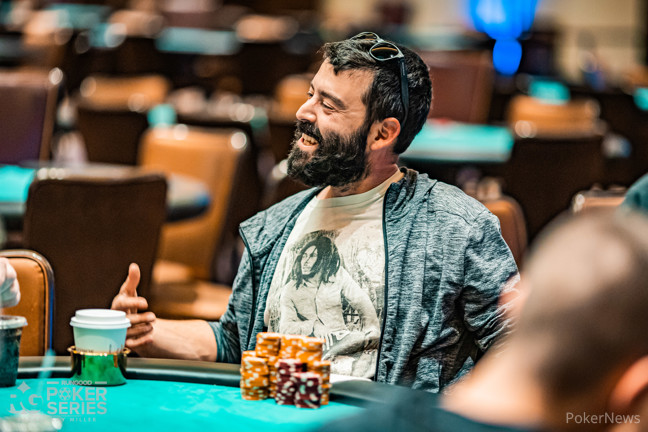 After doubling up James St. Hilaire who held aces in a big pot, Aaron Pinson was left with only a couple big blinds and got his last 100,000 in on the last hand before the break. St. Hilaire was the one to make the call from the big blind and the cards were on their backs.
Aaron Pinson: J♠4♣
James St. Hilaire: J♣10♦
Pinson would need some help from the board, but the runout of A♣8♥5♥3♠10♠ did not do it and he was eliminated in fourth place.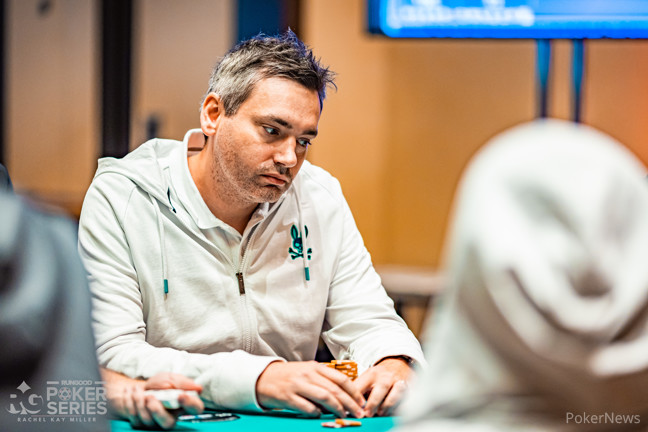 Thomas Barry moved all in preflop for 275,000 and chip leader Ari Katz made the call to put him at risk.
Thomas Barry: J♦5♦
Ari Katz: K♦J♠
Barry would need some help to stay alive, but the runout of 7♥9♦3♠6♣Q♠ failed to do so and he was eliminated in fifth place.
Timothy Little was sitting last in chips with 560,000, but has since gone on a tear by jamming all in preflop several times in a row and has been able to pick up a lot of chips. He is now currently second in chips with over 1,400,000.