Al Emadi Puts Badziakouski All-In

Level 7 : 3,000-6,000, 6,000 ante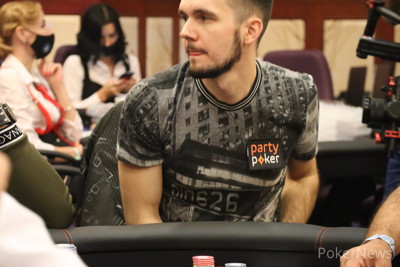 The board read
with 207,000 in the middle already.
Mikita Badziakouski had checked his big blind and Abdulla Al Emadi shoved with the bigger stack. Badziakouski dived deep into the tank.
"The problem is that registration is closed." Badziakouski mused. He handed over another time bank card to the dealer: "I am probably going to use them all."
Vladi Chaoulov pushed over a time bank card but the dealer told him that that wasn't allowed.
"Can I get one on credit from the next tournament?" Badziakouski jokingly said.
Two time bank cards further, he opted to reluctantly fold.
Al Emadi showed the
and then raked in the pot.