HKD $250,000 6-Max Event
Day: 2
HKD $250,000 6-Max Event
Day 2 Completed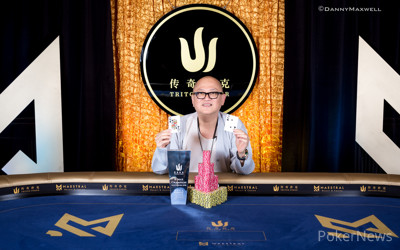 The 2018 Triton Super High Roller Series Montenegro at the Maestral Resort & Casino in Budva, Montegro, has crowned the second champion of the high stakes festival in the HKD$250,000 6-Max Event. A field of 35 emerged to create a prize pool of HKD$8,232,000 (~$1,048,674) and it was Triton founder Richard Yong that overcame all the top pros, defeating Steve O'Dwyer in heads-up to win the first title in the series he founded back in 2015.
Yong final-tabled the $1 Million The Big One for One Drop at the 2012 World Series of Poker and came narrowly close to winning the HKD1,000,000 Main Event back here in Montenegro one year ago, eventually finishing runner-up to Manig Loeser. This time, he ended up as the winner with his son and two-time Triton Super High Roller Series event champion Wai Kin Yong on the rail.
In the winner interview, Yong was asked about the very fact and joked "no, I am above him in the ranking. On the Malaysian ranking I am the first and he is the second" with a big smile on the face before adding "Yes, I am feeling good, very happy that everybody joined my tournament, and I had a lot of fun. It has been a long time since I played full decks and I forgot how to play."
Yong also confirmed he will be back in tournament action the next day for the highlight of the festival, the HKD1,000,000 Main Event.
Among the other four players to earn a portion of the prize pool were Isaac Haxton, Winfred Yu, Cheong Cheok Leng and Chan Wai Leong, while Stephen Chidwick ended up as the bubble boy. A host of German High Roller regulars also took a shot at the title, but all of them were sent to the rail prior to the unofficial final table.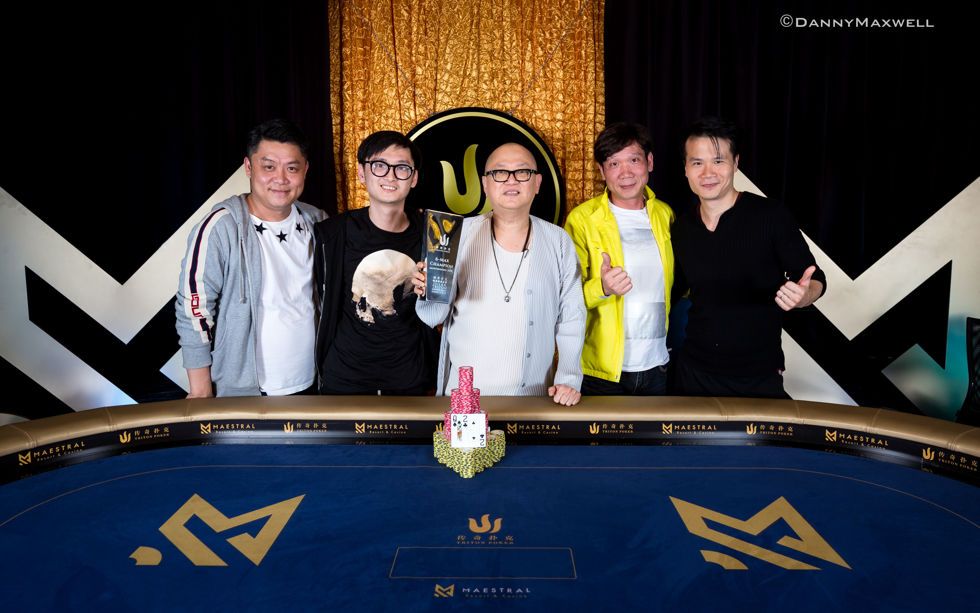 Final Result HKD$250,000 6-Max Event
| Place | Winner | Country | Prize (in HKD) | Prize (in USD) |
| --- | --- | --- | --- | --- |
| 1 | Richard Yong | Malaysia | 3,046,000 | 388,030 |
| 2 | Steve O'Dwyer | United States | 1,976,000 | 251,723 |
| 3 | Isaac Haxton | United States | 1,235,000 | 157,327 |
| 4 | Winfred Yu | Hong Kong | 864,000 | 110,065 |
| 5 | Cheong Cheok Leng | Macau | 617,000 | 78,600 |
| 6 | Chan Wai Leong | Malaysia | 494,000 | 62,931 |
Action of the final day
Seven new entries emerged until the third level of the day and among those to join at the last minute were Richard Yong and Paul Phua. Among the early casualties of the day were Orpen Kisacikoglu, Stefan Schillhabel, Mikita Badziakouski and Steffen Sontheimer.
The first big pot of the day was a massive three-way all in, which skyrocketed Winfred Yu to the top of the leader board when his flopped queen-high straight held up against Dietrich Fast's set of jacks and the ace-ten suited for middle pair and the nut flush draw of Ivan Leow.
What followed was an exodus of the remaining German High Rollers. Christian Christner and Manig Loeser both sent their stacks over to Steve O'Dwyer and Dominik Nitsche followed suit soon after. Julian Thomas jammed ace-nine suited into the pocket jacks of Stephen Chidwick and Koray Aldemir failed to hold up with ace-queen against the eight-seven of Isaac Haxton.
That set up the seven-handed final table and money bubble, and it was Chidwick that had to leave empty-handed. He first lost most of his chips with ace-jack against the pocket kings of Richard Yong and couldn't get there with ace-ten against the ace-jack suited of Haxton.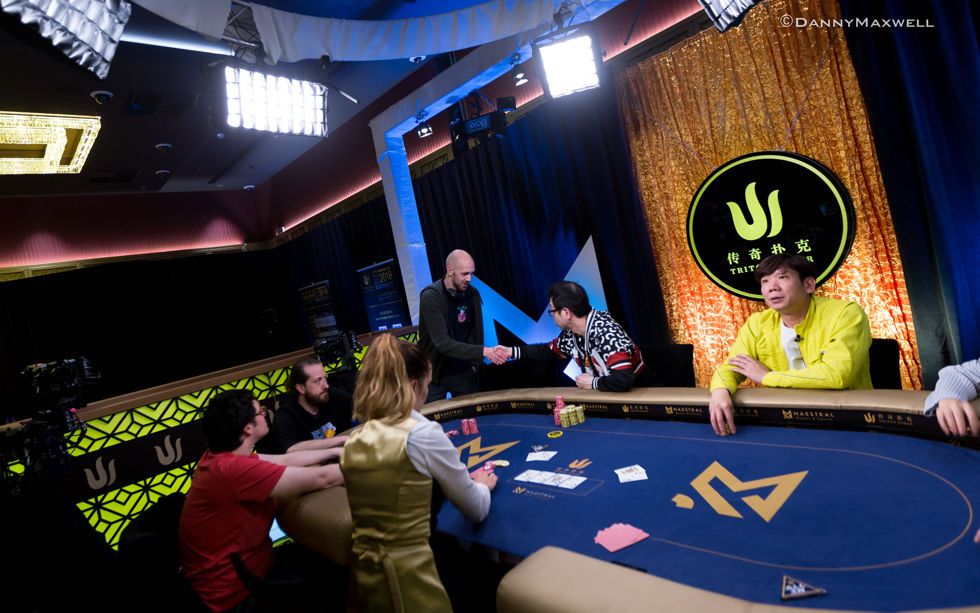 O'Dwyer had taken a big hit to his stack before the money bubble but more than made up for it once the min-cash was locked up. Chan Wai Leong lost a flip against Yu and O'Dwyer's move with jack-seven for middle pair against the king-ten suited for top pair of Cheong Cheok Leng paid off after a jack appeared on the river.
Not even half an hour later the heads-up for the title was set. Yu three-bet with seven-five suited and got it in with a straight and flush draw against O'Dwyer, who called with a turned set of eights to jump over one million. In the very next hand, Haxton moved all in with ace-queen to see his hopes dashed by Yong's king-ten when a king appeared on the flop.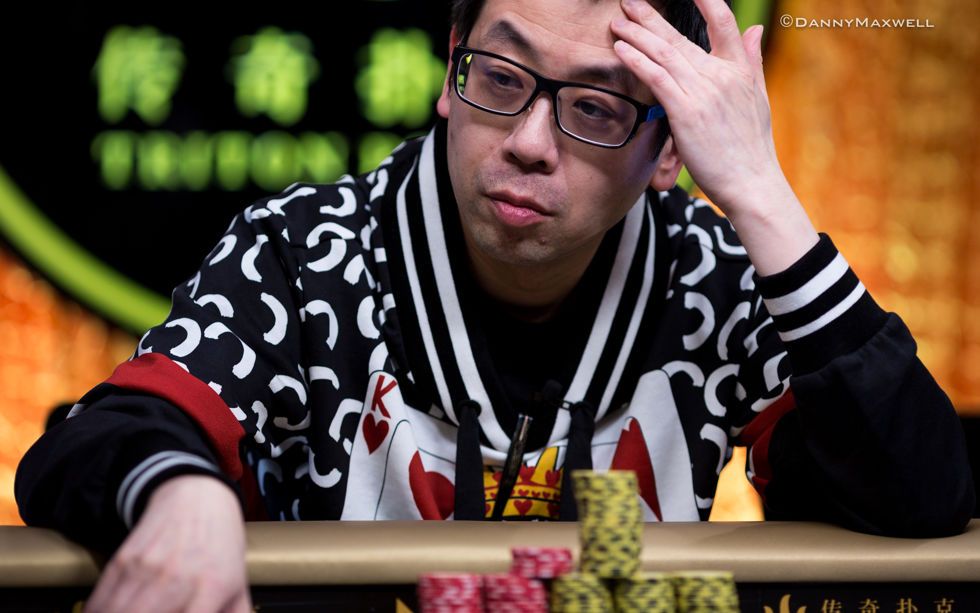 While O'Dwyer had a solid lead, Yong's aggressive approach to the battle one-versus-one almost evened out the stacks. The businessman from Malaysia then called a river-shove by O'Dwyer with ace-deuce for top pair, having looked through the busted straight draw of his very accomplished opponent. While O'Dwyer doubled once, he couldn't escape from a setup in which he flopped bottom two pair against the superior two pair of Yong, smiling in defeat with a "congrats" on his lips.
Level 21 : 10,000/20,000, 3,000 ante
After a swingy heads up battle with High Roller favourite Steve O Dwyer, Malaysian businessman Richard Yong took down the second event of the Triton Super High Roller Series in Montenegro, which was a 6-Max format. After coming 2nd in the Main Event last year to Manig Loeser, he was very pleased to finally reach the top. He chats to Laura Cornelius.
Level 21 : 10,000/20,000, 3,000 ante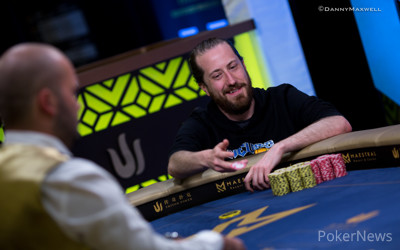 It was Richard Yong driving the action and making it 44,000 to go pre-flop with O'Dwyer making the call from the big blind. The flop came down
with O'Dwyer check-calling Yong's 50,000 continuation bet.
The
turn saw O'Dwyer check once more, with Yong applying the pressure and moving all-in. This brought a quick call from O'Dwyer, who looked as though he thought he had the best hand, but soon discovered otherwise.
Steve O'Dwyer:

Richard Yong:
While Yong had O'Dwyer all-in and at-risk on multiple occasions the US pro had managed to double every time.
However, this time O'Dwyer's time was up and with both players holding two pair his chances did not look good. The
turn left him teetering on the brink and the
river saw Richard Yong take down his first ever Triton Super High Roller title.
O'Dwyer had to settle for second best, and the equivalent of a US$251,725 payday while Yong took the title and the lions share of the prize pool, making close to US$388,030 for his victory.
Level 21 : 10,000/20,000, 3,000 ante
The following hand started off innocuously enough with O'Dwyer limping the button and Yong checking his option in the big blind to bring in the
flop, which saw both players check.
Yong bet 20,000 on the
turn with O'Dwyer making the call and the
saw Yong check the action over to O'Dwyer, who took a stab for 50,000 and Yong called immediately.
O'Dwyer rolled over
and seem shocked when Yong showed him a slow-played two pair, turning over
to take the pot and drop O'Dwyer back down to 352,000.
Level 21 : 10,000/20,000, 3,000 ante
O'Dwyer had been whittled down some more and moved all-in for 225,000 on the button and Richard Yong made a quick call from the blinds.
Steve O'Dwyer:

Richard Yong:
The flop came down
to pair Yong's deuce, but O'Dwyer took the lead in the hand when the
hit the turn. The
river saw O'Dwyer improve to trips and he climbed to 456,000 while Yong dropped to 1,300,000.
Level 21 : 10,000/20,000, 3,000 ante
Nothing has gone right for O'Dwyer since that last double and Richard Yong has increased his lead some more.
Level 21 : 10,000/20,000, 3,000 ante
O'Dwyer earned a timely double after moving all-in for 252,000 from the button and Yong made a quick call from the blinds.
Steve O'Dywer:

Richard Yong:
The flop came down
to shoot O'Dwyer into the lead in the hand, and the
turn did not change things. The
river saw O'Dwyer claw back some chips and climb to 510,000 though he still has some work to do to catch back up with Yong.
Level: 21
Blinds: 10,000/20,000
Ante: 3,000
Level 20 : 8,000/16,000, 2,000 ante
The two remaining final tablists Richard Yong and Steve O'Dwyer are now on a 10-minute break.