It's always interesting to see how defending champions approach returning to the site of quite possibly their finest hour in poker, and Otto Richard is no exception.
"I was a bit stressed today I have to say," he told us on break in the Main Event. "I mean, I do for most tournaments, but more so today than for the High Roller yesterday for some reason.
"Maybe it's because I had a bit to drink yesterday, I'm not sure!"
Already on his second bullet, Richard says that he's "not even disappointed" after losing out in a hand against Franck Besnard aka Captain Vodka. In fact, Richard was spotted taking a selfie with Besnard as the pair headed out on break.
"I still have six entries [total] and I'm quite happy to lose against someone like Captain Vodka rather than anyone else. I know that he played the hand well and I didn't so he deserves it."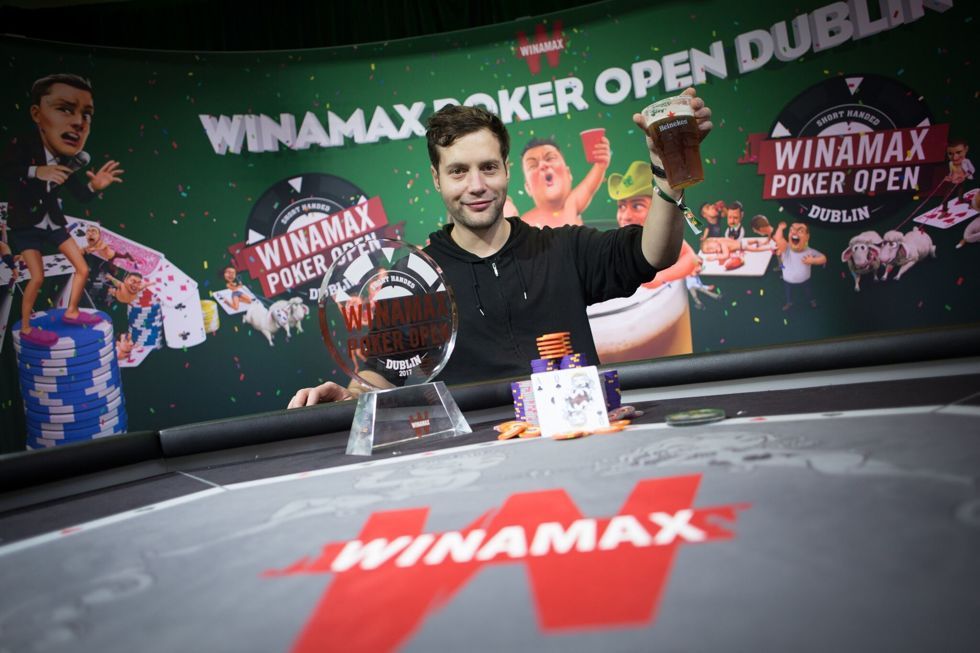 Richard says that he's here in Dublin with his girlfriend, so any off-the-felt activities such as the Beer Pong tournament might be kept on the down-low. Instead, he'll be cheering on his girlfriend at the tables.
"I'd really like for her to win something," he said. "She's just starting as a player; new blood with the money from last year! I've seen her play quite a few times and she's intelligent and has a good chance."