Matthieu Duran can only be described as a mix between a tournament director, a tournament broadcaster and a poker site ambassador. He is a compere, a hype-man, a presenter, a host, and is the main promoter of the SISMIX as a tournament concept.
You get the sense from speaking to him, that the SISMIX – or indeed any Winamax live event – is really his baby.
Uprooting the SISMIX from the Casino de Marrakech to the Gran Casino Costa Brava here Lloret De Mar is clearly a decision not taken lightly by him or his team, and they knew they would need the perfect venue to do justice to the tournament and its rich history of catering to recreational and professional players, both on and off the felt.
Duran says that the decision to have the SISMIX in Spain was an easy one, considering Winamax's launch in the country in July 2018.
"We spoke with casinos who had the perfect setup because to make SISMIX the minimum thing you need is a pool and a casino. Eventually everyone here in Lloret De Mar understood what we were trying to do; both the casino and the hotel agreed and we went from there! Once we had all that; a hotel, a pool and a casino we were ready, but it was February so we were all in a bit of a rush."
Record numbers at the Winamax SISMIX festival in 2018 saw the Main Event break the record for the largest tournament ever held in Africa, six-max or otherwise. With Lloret De Mar's proximity to mainland France likely to cause an increase in attendance, Duran was expecting a 25-35% increase but got much more than he bargained for.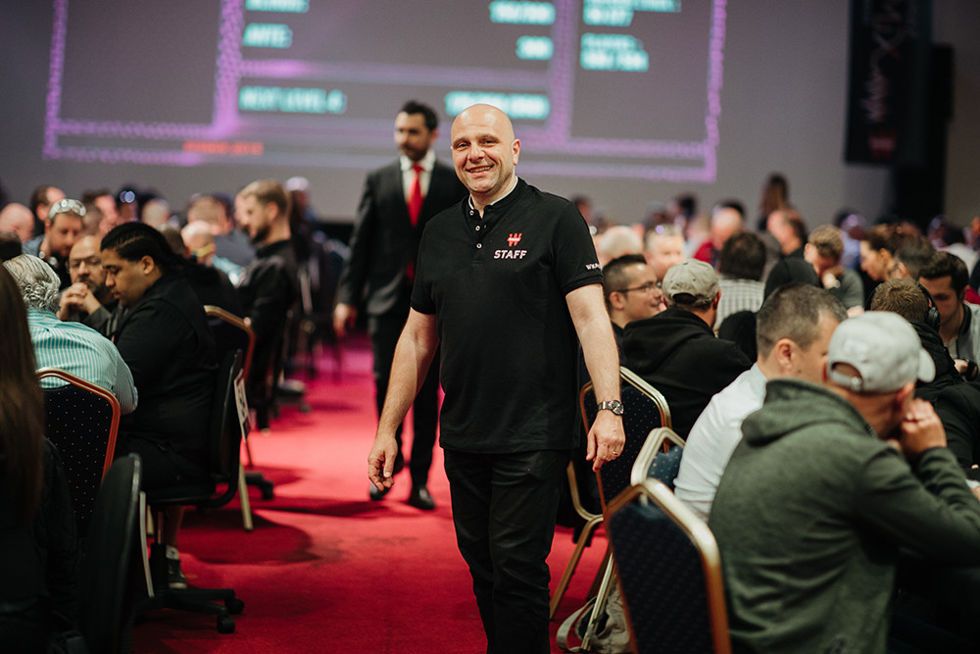 "Everything's doubled," he said. "I had 60 tables in Marrakech, but here we have 123. I had 84 dealers in Marrakech and here we have 163."
The warning signs, if you can call them that, came during mid-February when the first SISMIX Main Event satellite attracted 1,000 entries.
"I came into the office on Monday and saw the figure of 18 packages, and I figured there must have been some sort of mistake. But then the next one got 14 [packages] and from there it was 8-10 per satellite!"
Duran had bargained on every qualifier bringing an additional player with them, but once pre-registration opened online, it became apparent that for every Main Event buy-in purchased, there were 2.5 side event buy-ins purchased.
"So it wasn't a case of one player coming with each qualifier, but two!"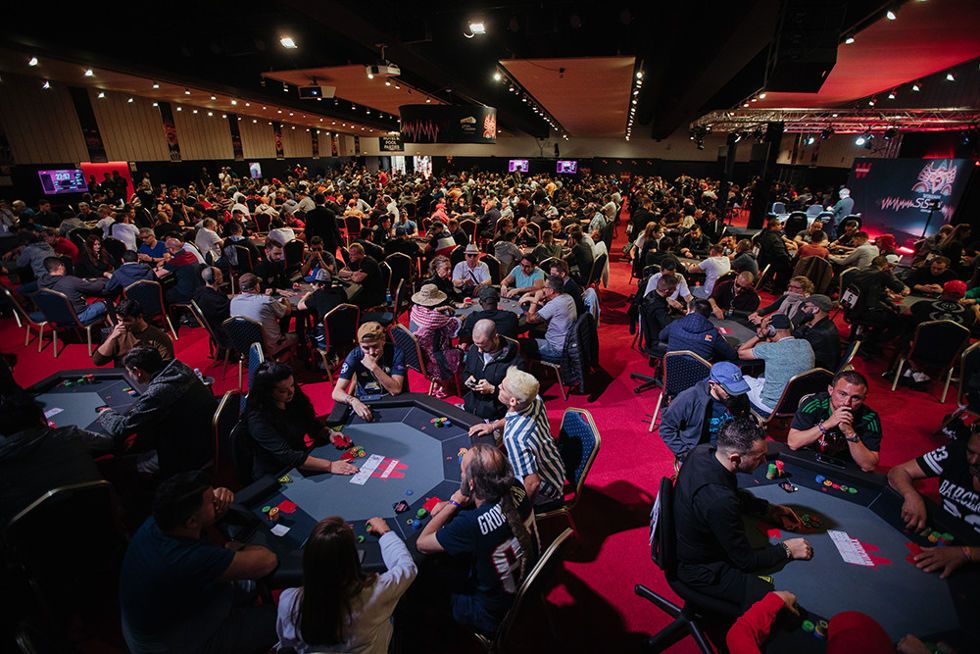 The increase in numbers has brought mixed feelings for Duran.
"I'm so happy but so frustrated that some players have been unable to play because of how full we are."
Earlier in the week, after stronger than expected numbers in earlier tournaments, the decision was then made to alter the structure of the Main Event from a single re-entry per flight, to a freezeout with Day 1d as a re-entry.
"That decision was an ugly one for me, but the really ugly one was the decision that we had to cancel satellites for the Main Event. I was so sad because this event is for people who come with their friends and who don't have €500 in their pockets. They share a room with their friends and play a €100 satellite and see how lucky you are.
"And for all of those I had to cancel satellites. That made me sick. Sincerely, I could have cried because I build events for recreational players; most of my players play 1-2 events a year. They come here to have fun and to play."
"It's low buy-in but high quality. I try to have the best value for money you can imagine. The value for money is very high. I think the best worldwide, maybe."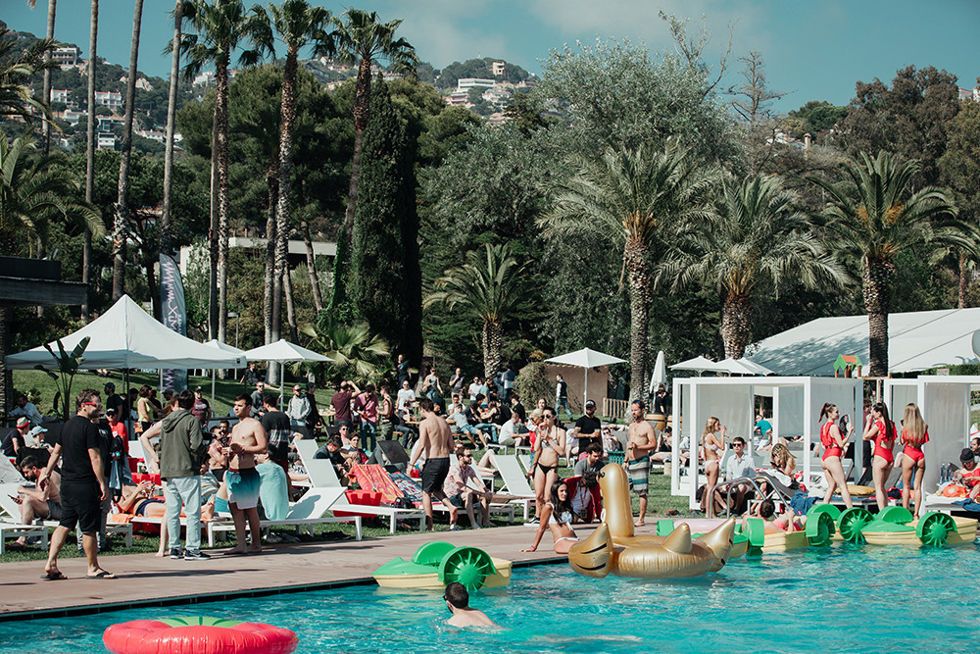 Duran genuinely gushes about this event, and it's clear to see why, with hundreds of players enjoying the unique atmosphere this festival brings.
"This event is so Winamax. It's a perfect mix of poker, the party atmosphere of Marrakech and the socialising we have in Dublin. When you see around the pool you see people all around just chatting and socialising. What we want is everyone to feel like they're the same. A Winamax event is where you can meet Davidi [Kitai] and you can have a drink with him.
"They might just want a selfie, but they might end up playing beer pong with him. Or at the same poker table you might play with a professional poker player and a recreational one from somewhere around France."
Already working on next year, Duran says there's no reason why the SISMIX can't come back to Lloret De Mar, potentially as a second event alongside its Marrakech counterpart.
"How can we not come back to Lloret De Mar?" said Duran. "There's no way we can't come back! We're brain-storming ideas at head office, and we'll see what happens. But one thing is for certain, two SISMIX would be better than one!"