Denis Gergoc Wins the 2022 WSOP International Circuit Autumn Edition €1,700 Main Event at King's Resort

Level 34 : Blinds 200,000-400,000, 400,000 ante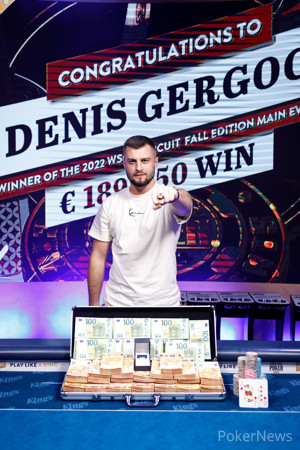 The third and final edition of the 2022 World Series of Poker International Circuit at the King's Resort in Rozvadov for the current year has crowned a winner. Out of a field of 748 entries in the WSOPC €1,700 Main Event Autumn Edition, it was Switzerland's Denis Gergoc who took home the biggest slice of the €1,101,430 prize pool after defeating Lars Kamphues in a brief heads-up encounter.
It was the first WSOP Circuit ring for Gergoc, who was railed by fellow countryman Emil Bise en route to victory. For his efforts, he took home a cash prize of €189,650 while runner-up Kamphues was denied a third gold ring. The German had to settle for €119,500 and the pay jump between first and second place was larger than the cash prize for fourth-placed Alireza Keyvar. It came as no surprise that Gergoc and Kamphues battled for the victory on the live stream feature table as both were near the top of the leaderboard all day long.
Italy's Natale Allegra finished in third place while the final table also included the former WSOP Main Event finalist Vojtech Ruzicka and current ring event winner Dorian Melchers. Ruzicka's run ended in sixth place while Melchers was denied a second triumph during the same WSOP Circuit stop when he was knocked out by Kamphues in seventh place.
Final Result 2022 WSOP International Circuit €1,700 Main Event Autumn Edition
| Place | Winner | Country | Prize (in EUR) |
| --- | --- | --- | --- |
| 1 | Denis Gergoc | Switzerland | €189,650* |
| 2 | Lars Kamphues | Germany | €119,500 |
| 3 | Natale Allegra | Italy | €83,900 |
| 4 | Alireza Keyvar | Iran | €65,500 |
| 5 | Frans van Staalduinen | Netherlands | €51,400 |
| 6 | Vojtech Ruzicka | Czech Republic | €40,300 |
| 7 | Dorian Melchers | France | €30,100 |
| 8 | Alessandro Pagliuso | Italy | €20,850 |
| 9 | Samir Boudeliou | France | €16,465 |
* the top 12 finishers also received an entry to the 2022 WSOP Europe €10,350 Main Event ticket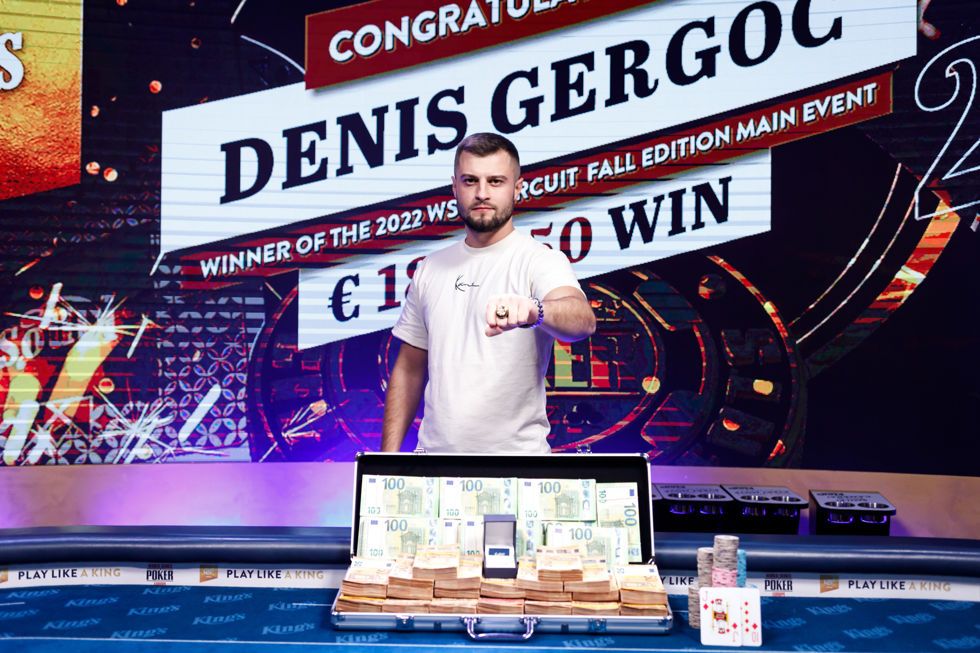 Only ten players returned to their seats, all of which had already locked up a five-figure cash prize and the entry to the upcoming 2022 World Series of Poker Europe €10,350 Main Event. More than 200 players have already qualified for the tournament highlight of the year at King's Resort thanks to the qualifying scheme in all major live poker festivals at the venue. The chase for the 15 WSOP gold bracelets is just around the corner and takes place from October 26 until November 16, 2022.
Two short stacks were under immediate pressure with just five big blinds at their disposal and it was Germany's Berkan Munar who had to settle for a payout of €13,525. On the main feature table, he called all-in with king-seven when Ruzicka pushed out of the small blind with eight-five suited and the Czech made two pair.
Once the last nine contenders combined to one table, it didn't take long for the second short stack Samir Boudeliou to depart. One of the key hands of the day followed when Gergoc turned a set of sevens to eliminate Alessandro Pagliuso and cement his top spot.
From there on, the action became more tense again and Melchers fell behind after losing several pots and then doubling Allegra in a flip. The end came in a battle of the blinds with Kamphues when the big stack jammed jack eight and got there to beat the king-nine of the Frenchman.
Down to the final six players, Kamphues assumed control and stayed in the top spot for an extended period. Gergoc lost a lot of ground during a period in which he seemed bewildered but things started to look a lot better after the next break. Four short stacks were fighting for their survival and two bowed out in quick succession.
The first one was none other than Ruzicka, who was unable to come back from a single chip. Frans van Staalduinen followed to the rail only a few minutes later after his ace-king was cracked by the ace-ten suited of Gergoc.
Nearly one hour passed until the roller coaster ride of Keyvar came to an end, courtesy of another blow by Kamphues with a four-card straight. By then, Allegra was the shortest stack and couldn't bounce back from that despite one double through Gergoc. The Italian was knocked out by Kamphues when both players had a piece on a king-high board and that set up a nearly even-stacked heads-up duel.
Gergoc quickly pulled away but needed lady luck on his side to emerge victoriously. Both having flopped top pair, the Swiss was undeterred by an overcard on the turn and moved all-in with the inferior kicker. However, a jack on the river improved Gergoc to two pair and Kamphues was denied a third WSOP Circuit ring.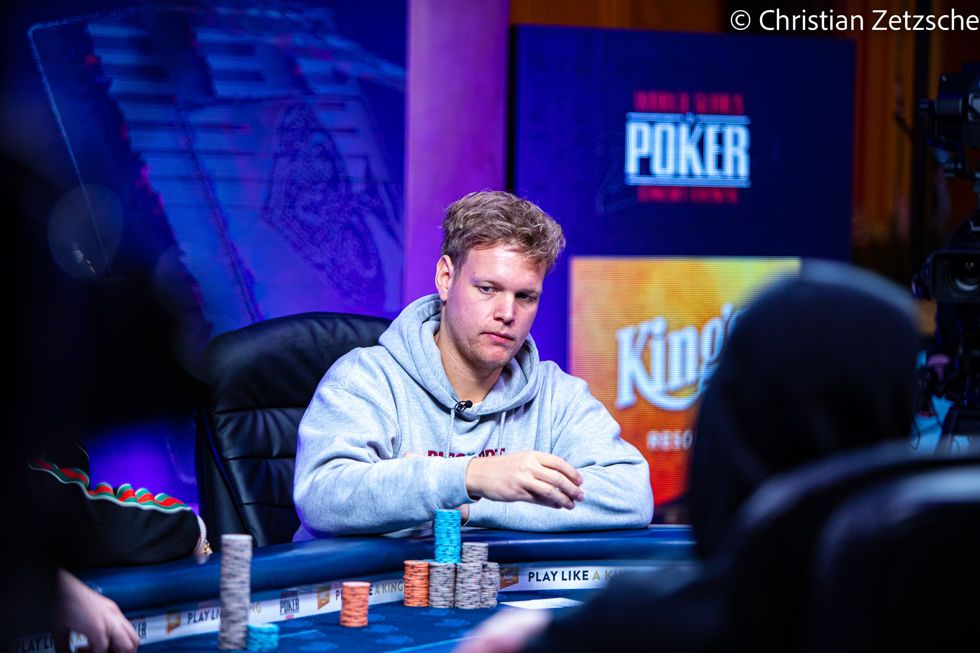 That wraps up the PokerNews coverage from the King's Resort in Rozvadov for the time being but the next international poker tournaments are just around the corner.
Winner pictures courtesy of Maryna Kravchenko / King's Resort