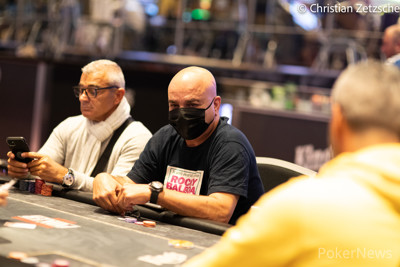 Three ways to the
turn, Norbert Berent bet 62,000. Uri Gilboa then jammed for 177,000 and Yehuda Cohen shipped it in for more to force out Berent.
Uri Gilboa:

Yehuda Cohen:
Gilboa needed a queen and got just that on the
river to erupt in celebration. Cohen was left short and jammed the next hand to win the blinds and antes. He now also has a banana in his stack, too, which he had put on the line in the previous hand.