Lester Out and a Redraw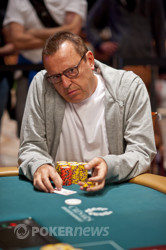 Jason Lester has just been eliminated in 19th place to see the final 18 players redraw for their seat. Lester was left with a tiny stack when he rumbled with Tyler Patterson just a short while ago and never managed to recover from there.
We will have a final 18 table draw posted very soon.