All Aboard The Steinberg Express To Valuetown

Level 3 : 150/300, 0 ante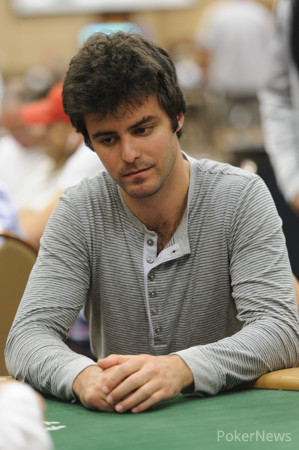 We caught up with Max Steinberg who was already in a hand when he got to his table. With already 5,200 in the pot, Steinberg and two others were heading to a flop.
The dealer spread out the
and action checked over to Steinberg. Steinberg put out a bet of 3,200 and he found one caller.
The turn was the
and both players checked. The river fell the
and once again the first player checked to Steinberg. This time, Steinberg grabbed an orange T5,000 chip and tossed it into the pot. After a few second of thinking, the other player made the call, but he mucked when Steinberg showed his
for a rivered straight with his over pair.
With that, Steinberg cracked the 50,000 mark in chips.