Rousso Wrestled Away

Level 3 : 150/300, 0 ante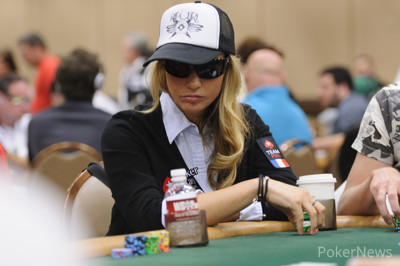 We didn't catch her bust out, but as we perused the green and yellow sections we noticed that Vanessa Rousso was missing. Here's what she had to say via twitter:
Cold decks all day for me. AJ v TJ on JJT board. QQ v KK heads up. KJ v K3 on J33 flop sb v bb. And AJ on TJA board vs QK to eliminate me.
Follow @VanessaRousso
Been playing a long time, didn't make any mistakes n that's all i can ask of myself. Refuse to feel unlucky when I live such a blessed life.
Follow @VanessaRousso