Harder Barrels The Turn

Level 10 : 600-1,200, 200 ante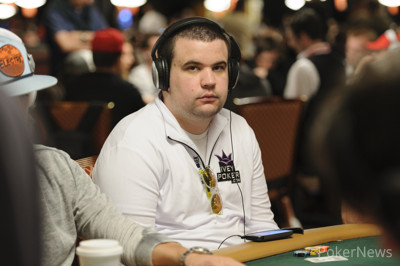 After some unknown preflop action we caught up to Christian Harder involved in a pot with one other player.
The flop came down
and the player, who was first to act, led for 10,500. Harder called.
The turn was the
and the player led again, this time for 16,300. Harder decided that it was time to reraise. He made it 35,000. After about two minutes in the tank, the other player folded allowing Harder to take down the pot.