It's Your Choice
Level 17 : 5,000/10,000, 0 ante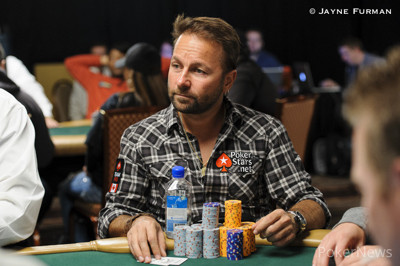 Daniel Negreanu raised to 10,000 and Ismael Bojang defended his small blind to see a
flop fall. Bojang checked and Negreanu announced, "I'm betting the maximum!"
Bojang responded, "You mean the minimum?"
"Minimum or maximum, it's up to you how you see it," added Negreanu.
"It's your choice," quipped Jon Turner in reference to Negreanu's praising of Choice Center.
Bojang made the call and when the
landed on the turn, he would check-call 10,000 as the
completed the board on the river. Bojang checked and Negreanu bet out 10,000 with Bojang calling.
"I think I missed it all," announced Negreanu as he tabled his
.
Bojang tabled his
to scoop the pot and send his stack over the 100,000-chip mark.