Loaded Field Led By Kornuth Returns for Day 2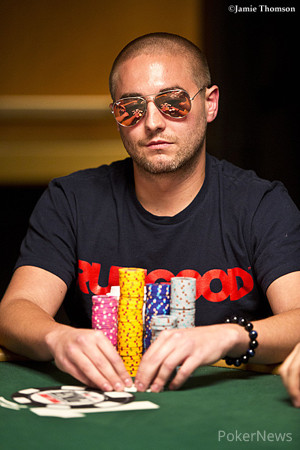 The eagerly anticipated Event #64: $10,000 Pot-Limit Omaha Championship returns for Day 2 today.
Chance Kornuth leads the 132-player field with 338,200. Ruslan Dykshteyn is barely behind him with 338,000, while Tom Marchese sits in third with 300,100. Michael Kamran (272,000) and Will Durkee (248,100) round out the top five. David Williams (225,200), JC Tran (214,900), Sam Trickett (214,000), Sean Winter (179,900), Sergey Rybachenko (178,900), 2012 winner Jan-Peter Jachtmann (150,200), Matt Stout (149,800), and Daniel Negreanu (149,700) will all be players to keep a close eye on as well as they are near the top of the leader boards, having proven themselves to be dangerous tournament players time and again.
Cards will be in the air at 2 p.m., and the plan is for 10 levels to be played today. Players will have a bit of breathing time today, unlike with Day 1's frantic pace, as breaks are scheduled for 20 minutes instead of 15 and a dinner break will be given. Blinds will begin at 800/1,600, so don't go anywhere as we bring you all of the live updates right here on PokerNews.