Floor!
Level 24 : 15,000-30,000, 30,000 ante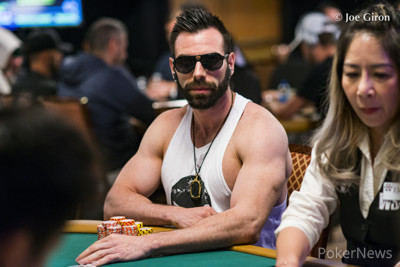 After four players had folded, it was brought to the dealer's attention that the button hadn't moved from the previous hand. The floor was called over by Olivier Busquet, and it was ruled that the hand was to continue as played.
Action folded to Busquet, who raised to 60,000 from the button. Alain Medesan, who was in the small blind and nursing a short stack, then called the floor again from the small blind to confirm the ruling, and he shook his head, disagreeing with the same ruling presented by the second floor. "It's better to say nothing," Medesan said.
"I didn't have an agenda! I didn't even look at my hand yet!" Busquet told Medesan. Medesan mucked his hand, and Stephen Nussrallah called in the big blind.
Nussrallah checked a
flop to Busquet, who bet 50,000. Mussrallah called. Both players checked the
turn, and Nussrallah bet 100,000 on the
river. Busquet folded.