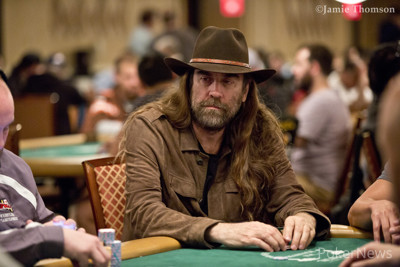 Chris Ferguson:
/
/

Vamshi Vandanapu:
/
/

Michael Ross:
/
- folded on fourth street
Vamshi Vandanapu bet on fourth street and Mike Ross folded. Chris Ferguson called and Vandanapu then check-called bets from him on fifth and sixth street.
Vandanapu bet on the end and Ferguson called all in for his last 1,700. Vandanapu showed
for a ten-nine low and that was enough to send Ferguson to the rail.