Zinno Pots River, Scoops Massive Pot

Level 37 : 300,000-600,000, 0 ante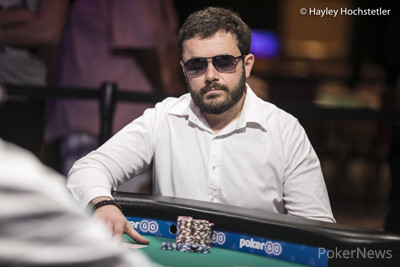 From the small blind Rodney Burt raised to 1,500,000. Anthony Zinno defended from his big blind. The flop came
. Both players checked.
The turn was the
. Zinno put out a bet of 3,000,000 which was called slowly by Burt. The river came the
. After a couple of moments, Zinno announced a pot bet and Burt instantly said "Call".
Zinno turned over
which turned out to be the scooping hand as it beat the
of Burt and Zinno took a huge chip lead that left Burt with a minute amount of chips.
A couple of hands later Burt did double up to gain same back.