Scott Seiver Wins $10,000 Razz Championship for His Third WSOP Bracelet and $301,421!
Level 25 : 100,000-200,000, 20,000 ante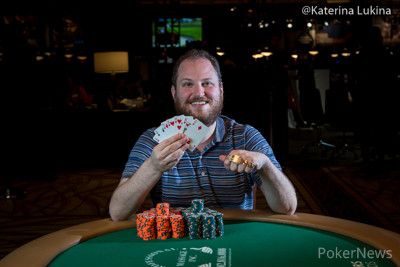 Scott Seiver has been widely considered one of the best all-around players in poker for many years, playing in the biggest buy-in tournaments and the biggest cash games. On Saturday, Seiver added a third World Series of Poker gold bracelet to his mantle, besting a field of 116 players in the 2019 WSOP $10,000 Razz Championship for $301,421. While this result is only his 17th-largest career score, Seiver takes immense pride in giving it his all in these championship events.
"These limit games at the World Series are really the only time all year you get to play these tournaments for a real buy-in against good players, and it's just really fun to get to do," Seiver said after his win.
"I think they're really fun, really interesting games. Also, a lot of it for me is effort. These are a lot of the games I love the most, so I feel like I'm giving my most focus. People like to pretend otherwise, but it really does matter in poker. When you're trying to bring your A-game no matter what, it really does help a lot."
Final Table Results
| Place | Player | Country | Prize |
| --- | --- | --- | --- |
| 1 | Scott Seiver | United States | $301,421 |
| 2 | Andrey Zhigalov | Russia | $186,293 |
| 3 | Chris Ferguson | United States | $131,194 |
| 4 | Dan Zack | United States | $94,305 |
| 5 | Daniel Negreanu | Canada | $69,223 |
| 6 | Andre Akkari | Brazil | $51,911 |
| 7 | David Bach | United States | $39,788 |
| 8 | George Alexander | United States | $31,185 |
When Day 3 began on Friday, there were 12 players returning of the initial 116. Seiver, who had bought in as registration closed at the beginning of Day 2, was sitting fifth in chips of the returning 12. When the players converged to one table at nine players, Seiver had nearly doubled up and was third in chips.
From there, Seiver maintained his stack as players began to fall. A tumultuous battle between the final five players saw each hold the lead at one point or another, and by the time play became three-handed Seiver appeared to be on the outs.
Down to below two big bets, Seiver found a fortunate triple up and in the span of 20 minutes went from extreme short stack to the chip leader. In the process, he scored his first elimination at the final table when he sent Chris Ferguson to the rail in third place, setting up a heads-up duel against Andrey Zhigalov which required a fourth day. They sparred for nearly an entire level, but in the end it was Seiver who prevailed.
Seiver was quick to point out how tough he felt the final table was, and how the importance of his seat and the players directly around him can really affect the way he approaches the game.
"When we got down to nine I was pretty happy with the table draw. There were some unbelievably difficult players at that table, and I was just separated enough and far away from some of the best that I was hopeful that I could just try and find spots."
Seiver added, "I honestly think, and this is true of all the stud variants which makes stud so interesting to me, is that more than any other game, you have to adapt to not just what your table is, but specifically the seats at your table because of the way the action goes on third street. You're forced to play a lot of hands with the people directly around you, so you have to be able to have the ability to cut the brake line and go as fast as possible in some spots, but also be able to slam on the brakes in other situations, and I think if you're always one or the other, you can never really survive these tournaments."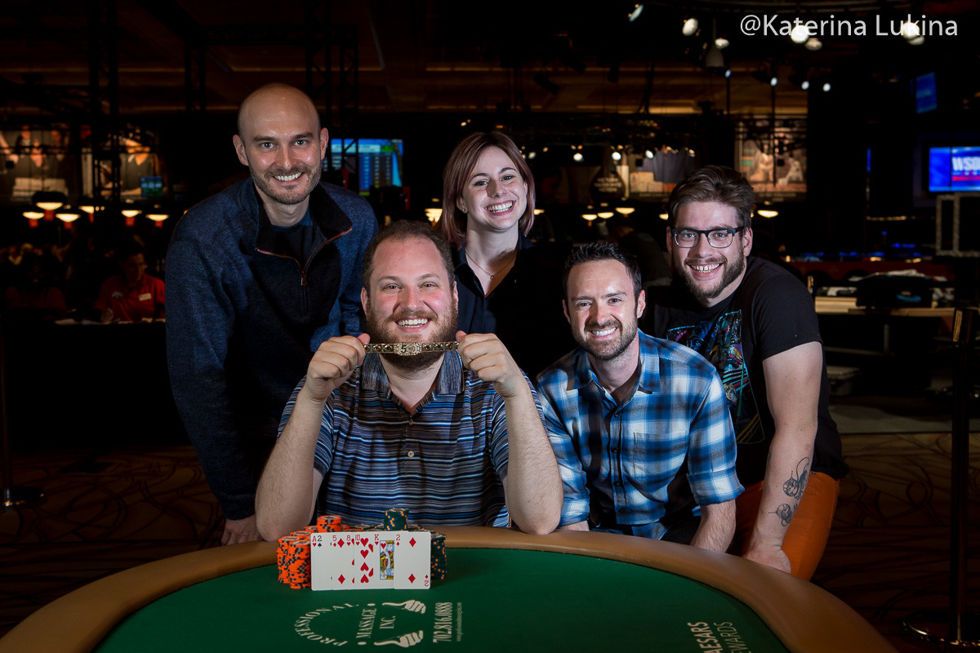 Being proficient and well-rounded at both tournaments and cash games has made Seiver so well-respected among his peers, and keeping a healthy balance between the two has helped feed his desire to play both while not tiring of one or the other.
"There are so many cash games going on during the summer that I feel the need to balance between the two. Times I've done all cash games I burn out too fast, and times I do all tournaments I burn out too fast and for whatever reason, in my brain, it feels like two separate entities so as I feel myself getting tired over one I switch to the other. So I've always kind of been a half-and-half person."
Now with three WSOP bracelets, Seiver was proud of his accomplishment and while he isn't chasing any specific goals, he did jokingly acknowledge winning a few...or 30 more...wouldn't be something he'd be opposed to.
"Everyone has some kind of goal in mind, and If I just win like two or three a year for the next 15 years, that'll be good. Try to get to like 33 or something in like a decade would be a nice goal."