Metalidi Shoves Again

Level 30 : 60,000-120,000, 120,000 ante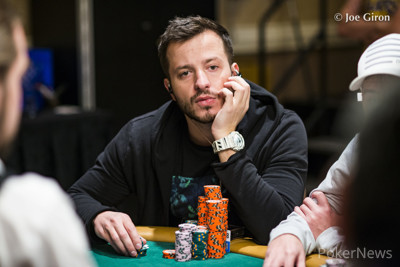 David Cossio, who just arrived, raised to 260,000 in the cutoff and action stopped at Artem Metalidi who asked his opponent about his stack.
Cossio replied that he had over 3 million but Metalidi wasn't satisfied with the answer as Cossio's chips hadn't been properly stacked yet.
"I need to see your chips," Metalidi said and Cossio started to stack them.
Midway through the process, Metalidi decided to announce all in. Cossio took a few minutes before flipping what looked like
and Metalidi won preflop.