Lucky Bullet No. 7 Propels Rick Alvarado to Triumph in Crazy Eights Event for $888,888

Level 45 : 2,000,000/4,000,000, 4,000,000 ante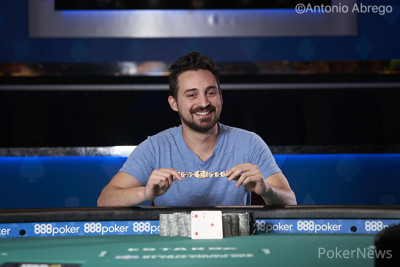 Sometimes, it takes more than one attempt to succeed. And there's always one more chance in an unlimited re-entry tournament.
Rick Alvarado needed to bust six times before he finally converted his number seven into something special. His relentlessness more than paid off.
Alvarado would eventually come out on top in the Event #64: $888 Crazy Eights No-Limit Hold'em, beating a 10,185-entry field to claim the $888,888 top-prize and his first WSOP bracelet.
"I'm stoked. It's quite unbelievable. I'm thrilled. This is my biggest cash," Alvarado said.
Final table results:
| Place | Player | Country | Prize (USD) |
| --- | --- | --- | --- |
| 1 | Rick Alvarado | United States | $888,888 |
| 2 | Mark Radoja | Canada | $548,888 |
| 3 | Thomas Drivas | United States | $409,888 |
| 4 | Vivian Saliba | Brazil | $308,888 |
| 5 | Aleksandras Rusinovas | Lithuania | $233,888 |
| 6 | Patrick Clarke | Ireland | $177,888 |
| 7 | Vlad Darie | Romania | $136,888 |
| 8 | Mario Hofler | Austria | $105,888 |
If coolers and bad beats are cornerstones of any poker tournament in the world, the Crazy Eights event lived up to its name. It's been an incredible ride full of sick hands and Alvarado was in the epicentre of it.
He came to the final day with one of the shorter stacks among the remaining 10, and there was only one way for him to rise through the standings.
"You know that you're gonna have to take big risks and I just hoped that the first risk I take pays off. And it did."
Alvarado wasn't scared to put his chips in play on the unofficial nine-handed final table, and his king-ten found help against pocket tens.
"After that, it was kind of smooth sailing," Alvarado said.
He was able to solidify himself among the big stacks, but the chips were flying all around the table. Patrick Clarke got the worst of it, getting two-outed by Mark Radoja and then three-outed by Vivian Saliba. While Clarke's promising run ended in sixth place following the nasty streak of tough beats, Radoja and Saliba made it to the final four.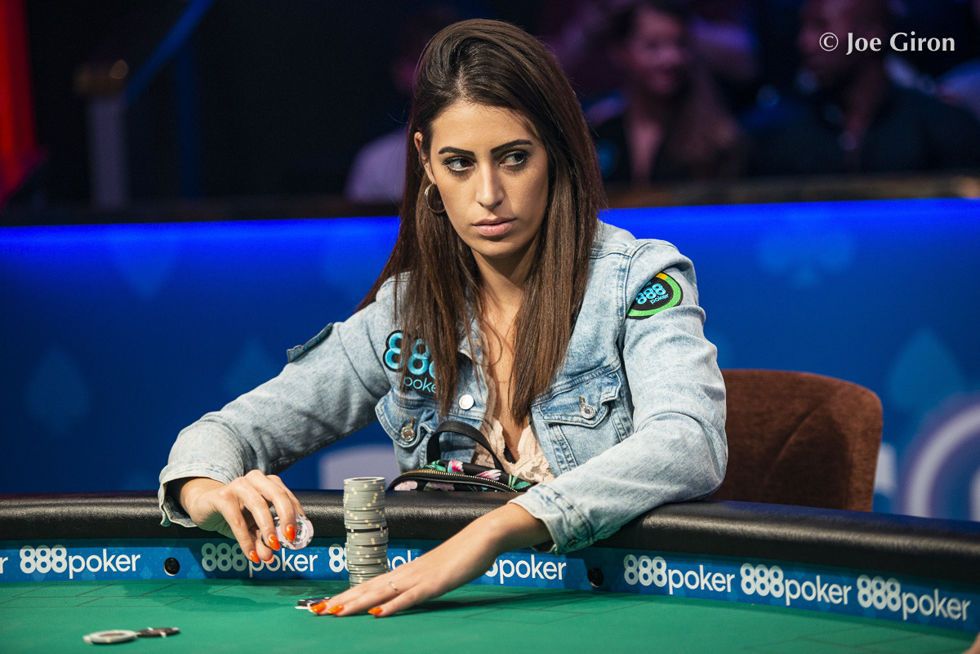 That's where coolers and bad beats made for the storyline. Saliba was knocked out by Thomas Drivas with queens against aces, and while Alvarado remained very active, Drivas had a great opportunity to put Alvarado's aggression to bed.
But in the crucial hand of the tournament, Alvarado simply got there. He went for a huge four-bet shove in a blind-versus-blind spot which started with Drivas' limp. With almost three-quarters of all chips inside the pot, the winner was destined to be a tremendous favorite to win the bracelet.
Alvarado had queen-jack suited and he ran into pocket kings, but he hit the most expensive flush in Drivas' career.
"I'm never gonna live this one down. It was quite a misstep that turned out to be a great suckout," Alvarado said.
Alvarado revealed that he thought Drivas was tired of being bullied around. That's why he decided to go for it, thinking that this was the hand where Drivas is trying to stand up to the aggression without a real hand.
"And I was wrong, but that's how you win tournaments," Alvarado laughed.
It is quite fitting that even the last hand of the tournament didn't leave the better starting hand ahead. Fortunately for Alvarado, he was able to river his three-outer against Radoja, to win the tournament in possibly the best time anyone could. Just when his mom arrived in the Amazon Room.
"I told my mom not to worry about coming for the final 10 because I was a short stack," Alvarado said. But then he scored that first double, and his mom booked a flight from California.
"She was running through the airport to catch it. Then she got here and saw maybe three hands and I won it," Alvarado said. "I couldn't be happier. Everything just worked out today."
With such a scenario, Alvarado knew that the script was sublime today. But it may also be called compensation. Poker has presented Alvarado with some rough moments in the past.
He worked at In-N-Out Burger for around six years between two spells, first quitting to pursue a poker career. Then the Black Friday struck and he had to return.
But that experience didn't leave any mark on Alvarado's approach to the game. Playing the biggest final table of his life, Alvarado wasn't interested in pure laddering up.
"To be honest, I never really looked at the pay jumps too much. After I doubled up at the start of the day, I was just focused on that number one, going for the first place."
Now with $888,888 and a bracelet locked up, Alvarado knows that his shifts at the fast food joint will remain just a memory of the tough times he's overcome. He's made it.