An extra day was needed to finish Event #78: $1,500 Pot-Limit Omaha Bounty at the 2019 World Series of Poker . This second-year event attracted 1,130 entries and created a prize pool of $960,500 with a first-place prize of $177,823. Maximilian Klostermeier took home the grand prize and his first WSOP gold bracelet by beating David Callaghan, who had to settle for $109,844.
When asked about the bracelet he just won Klostermeier said: ''I feel great, can't really believe it honestly, I've only been playing poker professionally for a little over a year now and I'm already getting a bracelet so soon.''
While Klostermeier has only been playing poker professionally for a short time, this year marks his first time in Las Vegas. He only played in four events and said he's not really a PLO player.
"Honestly, PLO isn't my strongest game, I'd say Texas hold'em is. If we include online events I've only played PLO 20, maybe 25 times. I found myself in some positions that I didn't really know what to do but it worked out."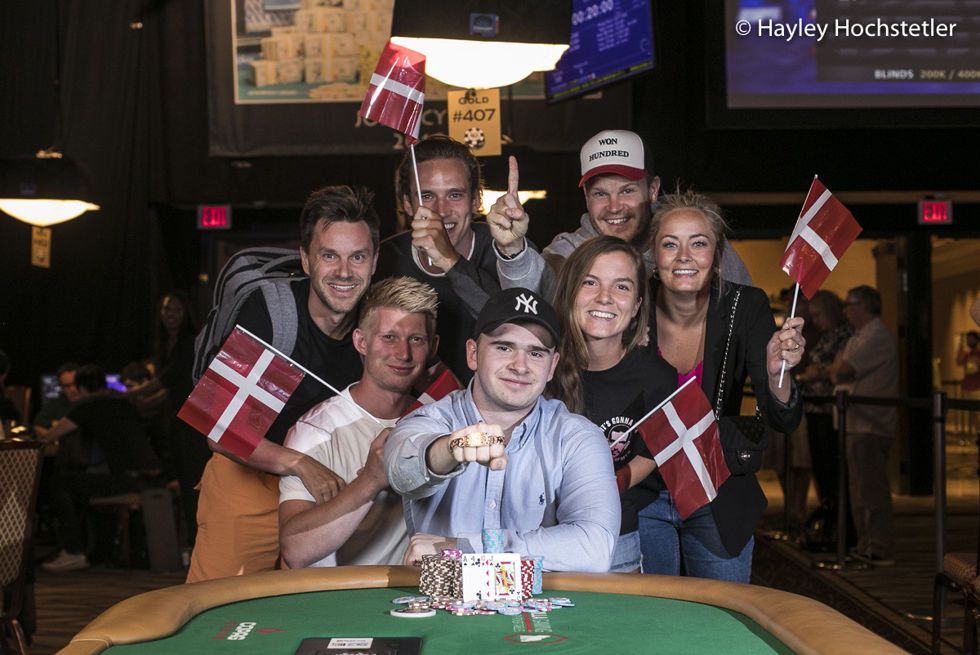 Final Table Results
| Place | Name | Country | Payouts |
| --- | --- | --- | --- |
| 1 | Maximilian Klostermeier | Denmark | $177,823 |
| 2 | David Callaghan | Ireland | $109,844 |
| 3 | Bryce Yockey | United States | $77,893 |
| 4 | Ryan Lenaghan | United States | $55,939 |
| 5 | Jason Stockfish | United States | $40,691 |
| 6 | Tim Seidensticker | United States | $29,987 |
| 7 | Scott Sharpe | United States | $22,391 |
| 8 | Heng Zhang | United States | $16,944 |
| 9 | Joseph Liberta | United States | $12,996 |
Final Day Action
The final table finished almost as fast as it started with Scott Sharpe taking his leave within the first 20-minutes of play when he ran his ace-queen into Bryce Yockey's cowboy. He took home $22,391 for his seventh-place finish.
Yockey wasn't done as Tim Seidensticker would be his next victim at the final table when Seidensticker got his remaining chips in the middle after the flop with a wheel draw that wouldn't connect. He rolled out in sixth place for $29,987.
One level later would see the final table's next causality as Jason Stockfish jammed his remaining 550,000 chips in the middle after chip leader Klostermeier had already raised. The poker gods wouldn't be on Stockfish's side as he was ahead until Klostermeier turned two-pair and he was eliminated in fifth place for $29,987.
A few hands later, Yockey claimed yet another bounty at the final table as Ryan Lenaghan's pocket aces were cracked after Yockey flopped trip eights. Lenaghan had two cards to go but couldn't catch an ace and rocketed off in fourth place for $55,939.
Next in line was Yockey, the final table bounty hunter himself. He exited after some rocket cracking karma would come back around and he was flushed out on the river after flopping a set of aces. The PLO specialist would take home $77,893 for his third-place finish.
Heads-Up Play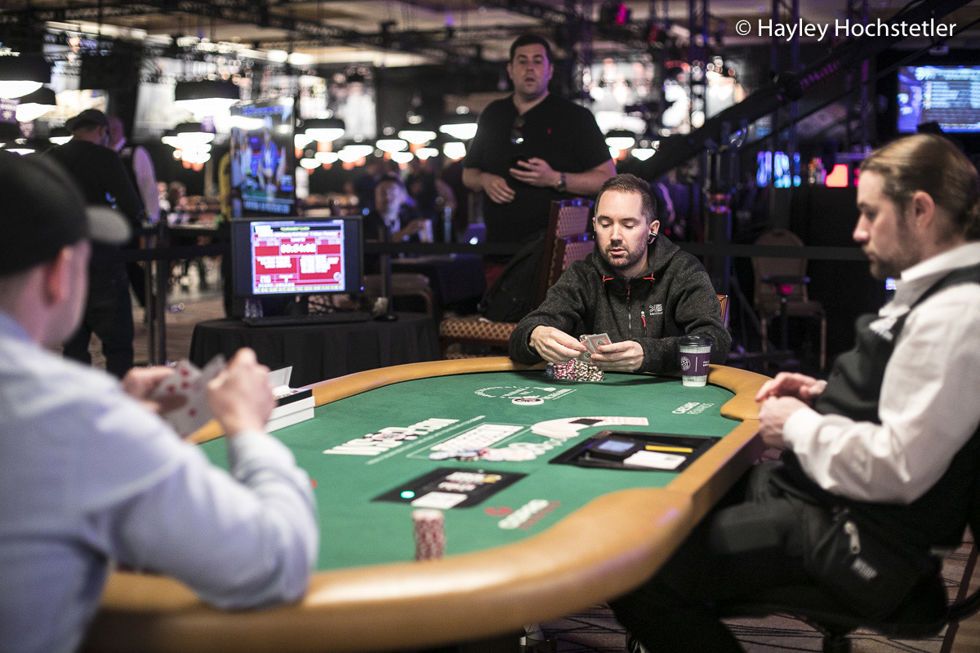 Heads-up action was in Klostermeier's favor as he held a 2:1 advantage and took a dominant lead with one key hand after he turned a club flush and put out a river bet. Callaghan called for 99 percent of his chips and was left with crumbs. Callaghan would find a double but it only lasted one hand as in the next one Klostermeier would river a higher pair to take home the first-place prize of $177,823 and the WSOP gold bracelet. Callaghan had to settle for second and $109,844.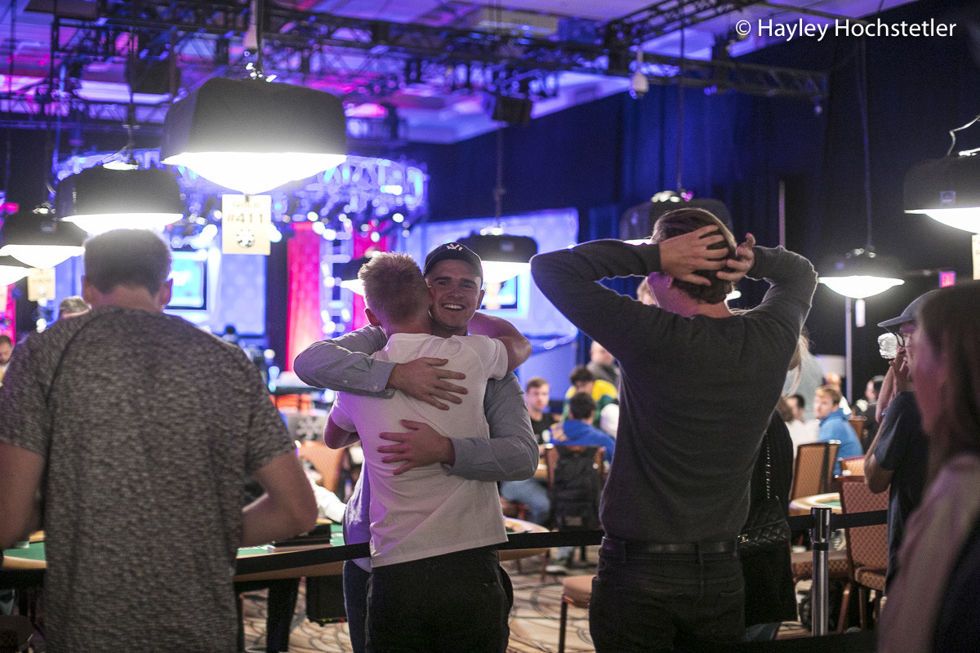 That brings an end to this tournament! Tune in for updates on the rest of the WSOP event here on PokerNews throughout the rest of the summer.