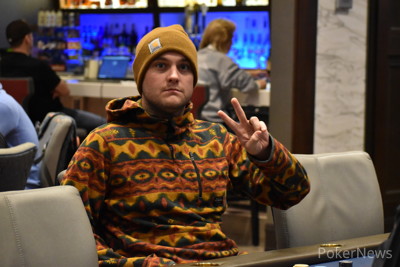 Blinds: 60,000/120,000/15,000
Bryan "Pellepelle" Piccioli open-jammed for 910,417 and "Dbg81490" isolated from the small blind.
"Dbg81490":

Bryan "Pellepelle" Piccioli:
Piccioli was ahead with his pocket aces but the
flop gave him a sweat as it paired "Dbg81490" and gave them the club flush draw.
The sweat didn't last long for Piccioli as the
turn completed the flush of "Dbg81490" and the
eliminated him from the tournament.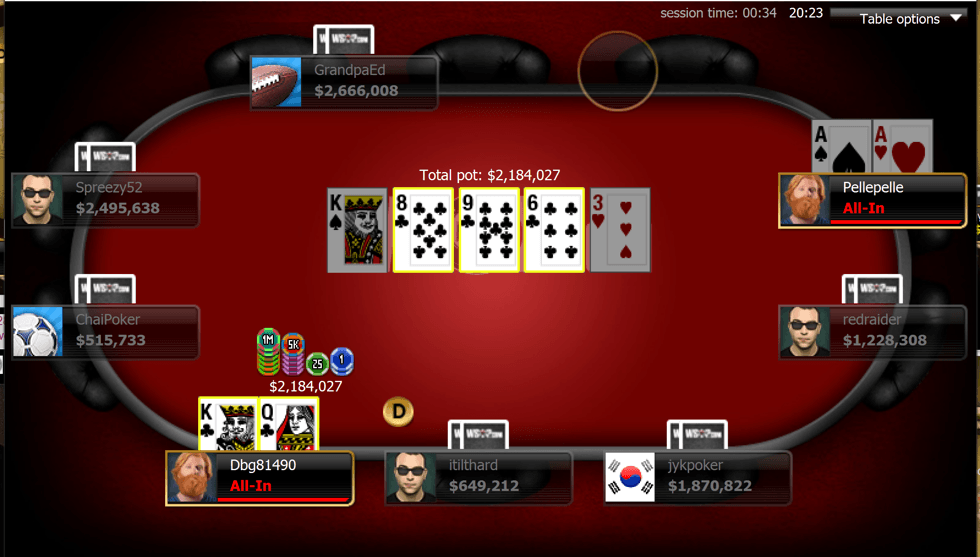 Player
Chips
Progress

Dbg81490

2,184,027

Bryan "Pellepelle" Piccioli

Busted