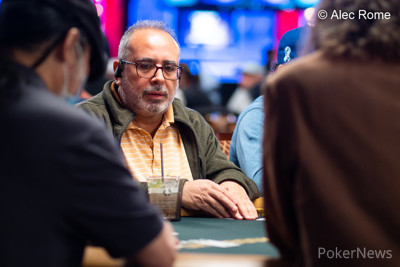 Limit 2-7 Triple Draw
Hernan Salazar was already all-in prior to the first draw and Christopher Puetz as well as Andrew Kelsall played for the side pot on top of that. All three players drew two and Puetz check-called a bet by Kelsall. On the second draw, Salazar took two once more while his opponents took one new card each. They checked to the final draw on which Puetz patted and Salazar took one, as did Kelsall.
It was checked down once more as Puetz announced an eight-seven before tabling the
. Kelsall mucked and Salazar said "I have an eight ... eight low, exposing the
before heading to the rail.