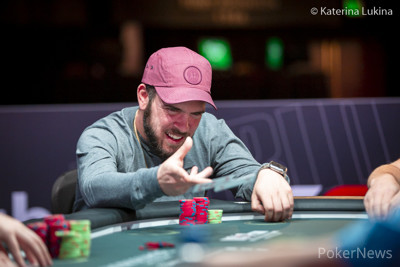 Brian Hastings opened from the cutoff and action folded to Yuval Bronshtein in the small blind, who three-bet. Hastings called to send the two players heads-up to the initial draw.
Bronshtein took one card to Hasting's two and then bet out. Hastings, after asking how much Bronshtein had behind, raised enough to put his opponent all in. Bronsthein made the call to put himself at risk.
Bronhstein stood pat on the second draw while Hastings took one. The same pattern was repeated during the final draw after which Bronshtein revealed he held
. Hastings turned over
before peeling
to pip Bronshtein and send him home in 7th.