Wien Goes Boat-Over-Boat to Hit 500,000

Level 10 : Blinds 1,000/2,000, 2,000 ante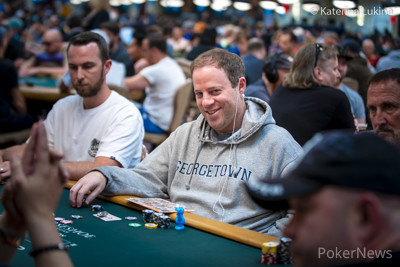 Jeremy Wien opened to 5,000 from the cutoff and the big blind called.
The flop came
and both players tapped the table.
The turn was a
and the big blind bet for 6,000. Wien raised to 16,000 and the big blind called.
On the
river, the big blind checked and Wien put out a bet of 35,000. The big blind went into the tank and eventually raised to 75,000. Wien then put his opponent all in for roughly 100,000 more and the big blind snapped it off.
The big blind turned over
for a full house but it wasn't enough as Wien tabled
for a better boat to take himself to a half-million and eliminate the big blind.