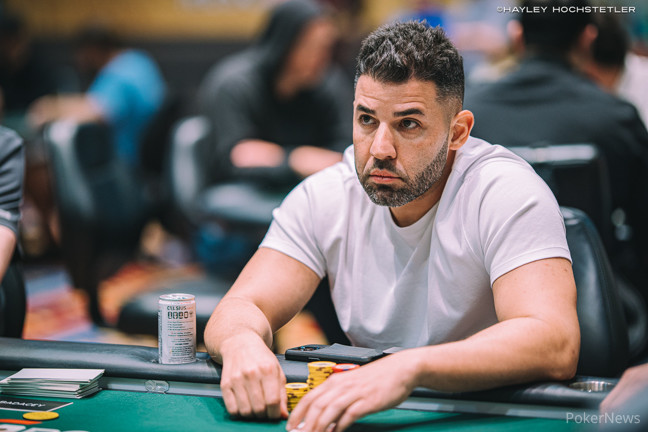 Big O
On a flop of K♦J♦3♠, Frank Kassela bet the pot and was called by Frank Crivello only for them to see the A♠ on the turn. Kassela bet the pot again and then called the shove by Crivello for nearly even stacks.
Frank Crivello: Q♦J♠10♦8♦7♠
Frank Kassela: A♦K♠10♠9♦6♠
Both players had two flush draws to go with their hands but Crivello was in the lead with broadway. Nothing changed with the 4♥ river and Crivello doubled for 99,500, leaving Kassela on a nub. At almost the same time, Taylor Paur lost the remainder of his severe short stack as he couldn't beat the A♣A♠9♠6♠ of Dutch Boyd in a regular PLO hand.