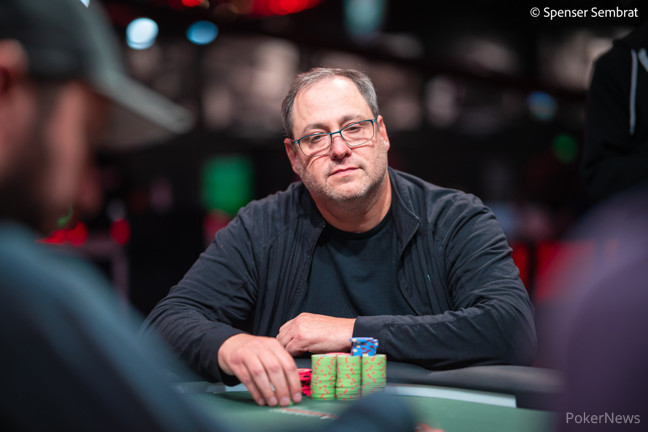 Chris Hundley: Ax3x3x/8x7x7xAx
David "ODB" Baker: Kx6x4x/Qx3xQx8x
Chris Hundley completed and was called by David "ODB" Baker.
Baker called bets from Hundley on fourth through sixth street, and then went deep into the tank facing a final barrel from Hundley on seventh.
After a few minutes, Baker resigned himself to a call and Hundley announced, "Three pair," as he turned over Ax3x3x.
Baker breathed a sigh of relief as he turned over Kx6x4x for queen low, which was good for the massive pot.