Straight Flush for Mateos

Level 5 : Blinds 300/600, 600 ante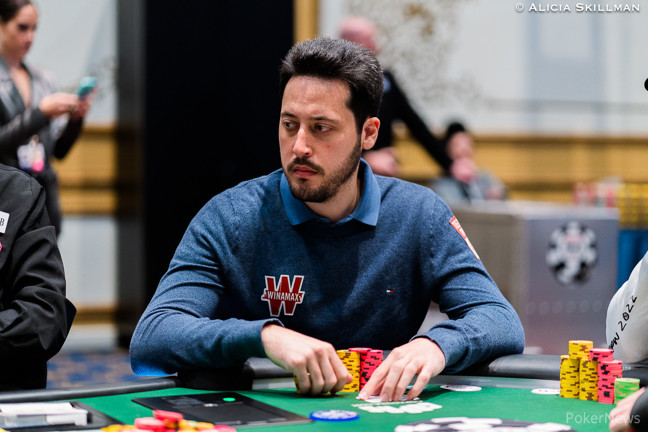 Adrian Mateos raised from the hijack to 1,300 finding three callers in the cutoff, small blind and Ivan Deyra in the big blind.
The flop came 9♠6♠J♠. With the action checked back to Mateos, he continued for 1,500. Only Deyra continued as he raised the bet to 5,500. Mateos called.
The turned 3♠ checked through revealing the 7♠ on the river. Both players now looking at a flush on board, Deyra led out for 4,000. Mateos considered his options before shoving all in putting Deyra's tournament life on the line.
Deyra folded and Mateos smirked as he showed 10♠8♠ for a rivered straight flush.