Dejavu, But Role Reversal

Level 15 : Limits 6,000/12,000, 0 ante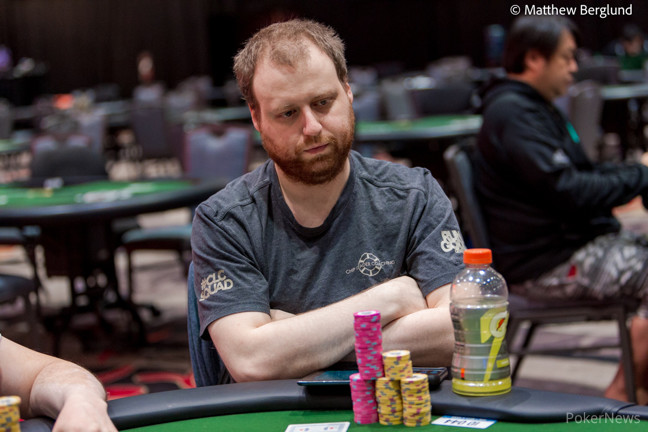 A completed board of 6x5x3x4x10x was spread across the felt and Kuenwai Lo led out with a bet from the big blind. Joe McKeehen called on his left and Michael Thorpe gave it some thought before folding. Lo tabled 8♦6♦ for a pair of sixes but McKeehen held K♥10♦ for a pair of tens.
"Ahh, big trouble," Thorpe mumbled to himself, stating that he folded a winner.
On the next hand, Lo raised it up from the small blind and McKeehen called in the big blind. The flop fell 10♠4♥3♠ and Lo check-called a bet from McKeehen.
The turn brought the 5♦ and Lo checked again. McKeehen tossed in another bet and Lo check-raised this time which McKeehen called. The river was the 6♠ and Lo led out with a bet. McKeehen shook his head as he pitched his K♦10♥ into the muck.
"Same board, exact same board."