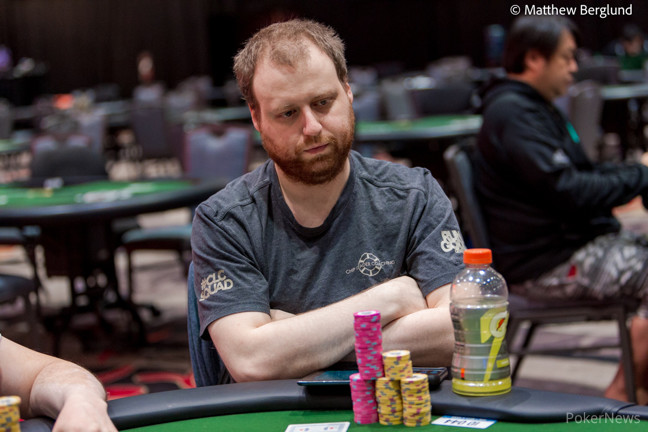 A talkative Michael "Crazy Mike" Thorpe had trouble staying in his seat as he preferred to mill about the room in between hands, striking up conversations as he saw fit.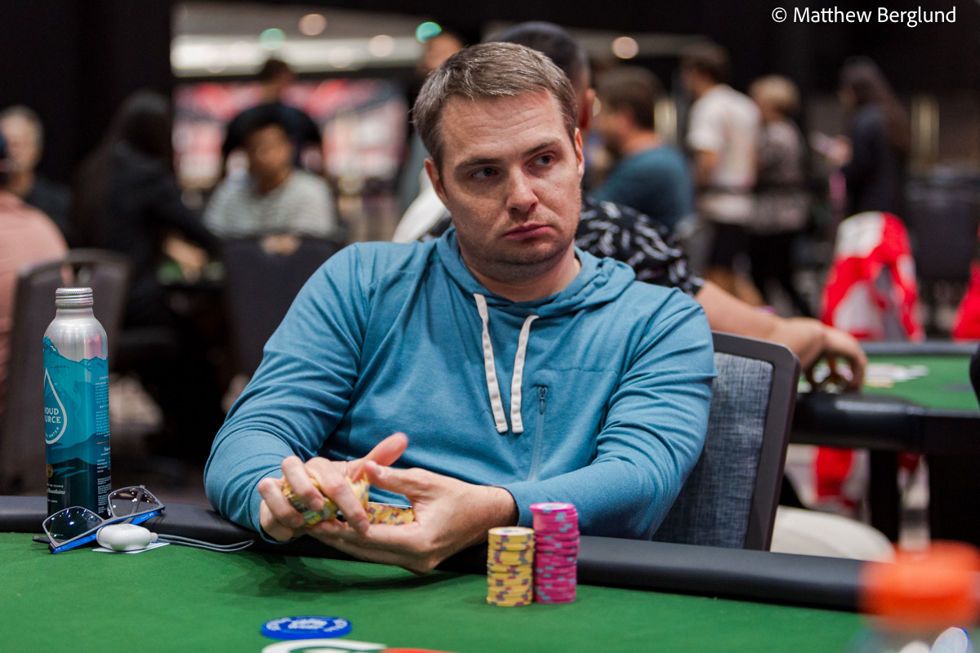 On one of his stints back at his table, he was heard asking Main Event and three-time bracelet winner Joe McKeehen, "You don't play cash?".
A less talkative chap, McKeehen just frowned and shook his head slightly in response.
"So you're a professional tournament player?"
McKeehen offered only a shrug of acceptance.
"Do you think that's sustainable for most people? You've got to be in, like, the top 1%, right?"
McKeehen again only offered a head shake to the first question and didn't bother to answer the second question as Thorpe was already out of his chair and on to the next inquiry, wherever it might land.