A Series of Hands at Table 659

Level 17 : Limits 10,000/20,000, 0 ante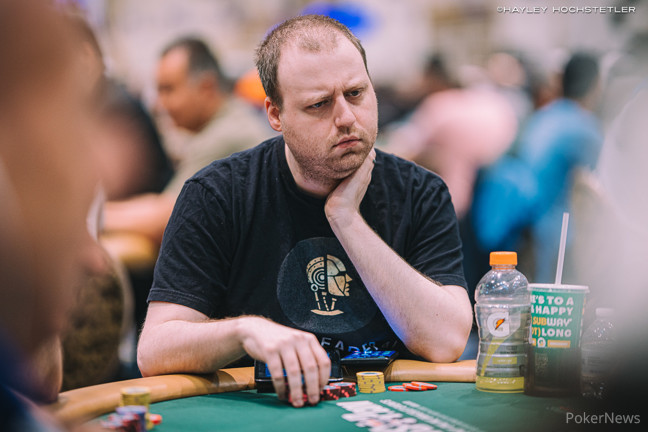 On a river reading 3♣J♦3♠7♣6♦, Joe McKeehen placed a bet and was called by Yingui Li. McKeehen promptly announced a seven and tabled 10♠7♥, prompting Li to muck his hand.
Just a couple shuffles later, Michael Thorpe raised it under the gun and was three bet by McKeehen. The flop was the A♠2♠4♣ and Thorpe checked and quickly called McKeehen's bet. The turn was unknown as action quickly went check, bet and Thorpe mucked his hand as the former Main Event champion flashed the A♦.
A few hands after that, there was a flop of 3♣7♥Q♠ that Jason Daly bet at, garnering a call from the very active McKeehen. Together they saw the 4♠ and Daly bet again, which was called again.
The river was the J♣ and Daly fired a third bullet, this time getting raised by McKeehen. Daly promptly raised again and McKeehen snapped a call in. Daly turned over the J♠J♥ and his opponent flashed the Q♥, quickly mucking his hand alongside Daly's.