Event #70: $400 Colossus
Day: 3
Event #70: $400 Colossus
Day 3 Completed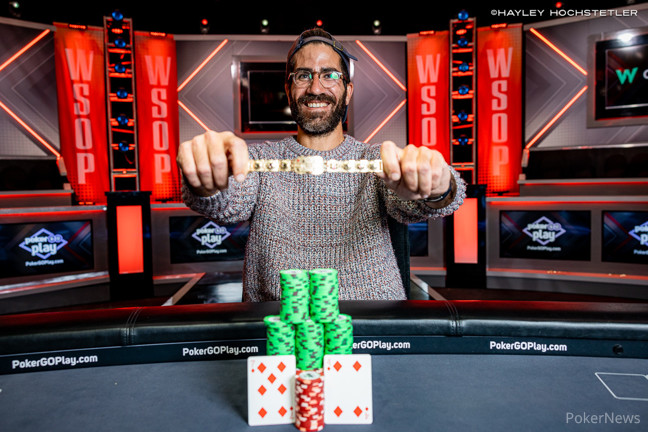 Moshe Refaelowitz was left standing atop a mountain of chips at the end of Event #70: $400 Colossus of the 2023 World Series of Poker at the Horseshoe and Paris Las Vegas after defeating one Dae Woong Song just two hands after their last break. After max late registering on Day 1, Refaelowitz was able to spin his stack up, maintaining a steady composure throughout all three grueling days.
Event #70: $400 Colossus Final Table Results
| Rank | Name | Country | Prize [USD] |
| --- | --- | --- | --- |
| 1 | Moshe Refaelowitz | Israel | $501,120 |
| 2 | Dae Woong Song | South Korea | $300,410 |
| 3 | Pete Chen | Taiwan | $216,320 |
| 4 | Darrick Arreola | United States | $165,180 |
| 5 | David Danlag | United States | $126,830 |
| 6 | Jose Orozcogomez | Mexico | $100,130 |
| 7 | Nikhil Nair | United States | $76,130 |
| 8 | William Ackerman | United States | $59,510 |
| 9 | Colin Robinson | United States | $46,800 |
Refaelowitz is based out of Miami, Florida but represents his Israeli heritage. A competitor through and through, Refaelowitz used to be on Israel's national football team as a safety and receiver, but poker has been his main focus as of late.
When asked about how it felt to win his first bracelet, Refaelowitz had this to say: "I feel amazing, I'm overwhelmed. It's a dream come true and I'm grateful".
This is only his second year coming to the World Series, but last year he made it all the way to Day 6 of the Main Event, so he's no stranger to the long days of competition. He had a nice boon at the Wynn's $2,200 Mystery Bounty to start his trip to Vegas when he pulled a $50,000 bounty on Day 2. He actually hadn't planned on playing the Colossus but registered on a whim.
Refaelowitz went on to dedicate this bracelet to his wife, who has wholeheartedly supported him in his dreams to compete professionally at this beloved card game. PokerNews spoke with him just before the end of the dinner break, when there were still four players left, and he said that he had promised his wife he would come home with the hardware. Promise fulfilled; she was the first person he called when the last card was dealt.
Refaelowitz wasn't the only one who got a hefty reward for their deep run, as everyone at the final table got a rather handsome reward for their efforts, as they all got a significant portion of the $4,989,540 prize pool.
Day 2 and Day 3 Action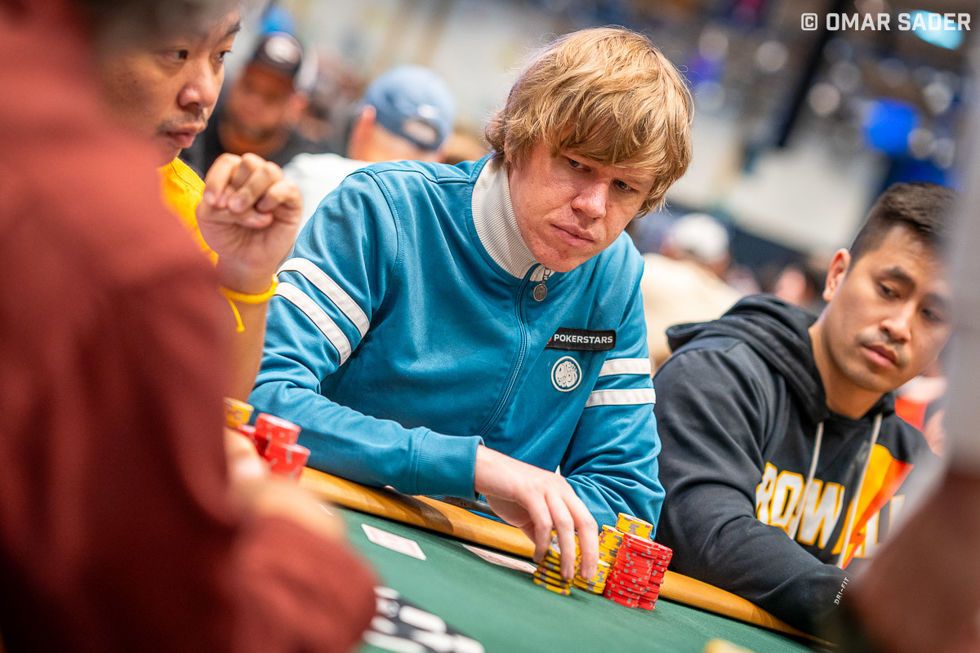 Plenty of notable players fought hard to make it into the money but fell short of the final table, including the likes of Kevin Martin, Benjamin Spragg, and five-time bracelet winner Allen Cunningham.
Day 3 saw four bracelet winners in contention for their second piece of poker gold, but James Dempsey, John Gorsuch, Jason Wheeler, and Ashkan Razavi all dropped off one by one.
Jesse Kertland, Day 3 start-of-the-day chip leader, wasn't able to keep his momentum going and ultimately fell in 25th place for $19,020. Darrick Arreola had a tremendous chip lead at the final three table redraw that ultimately carried him all the way to a final.
Final Table Action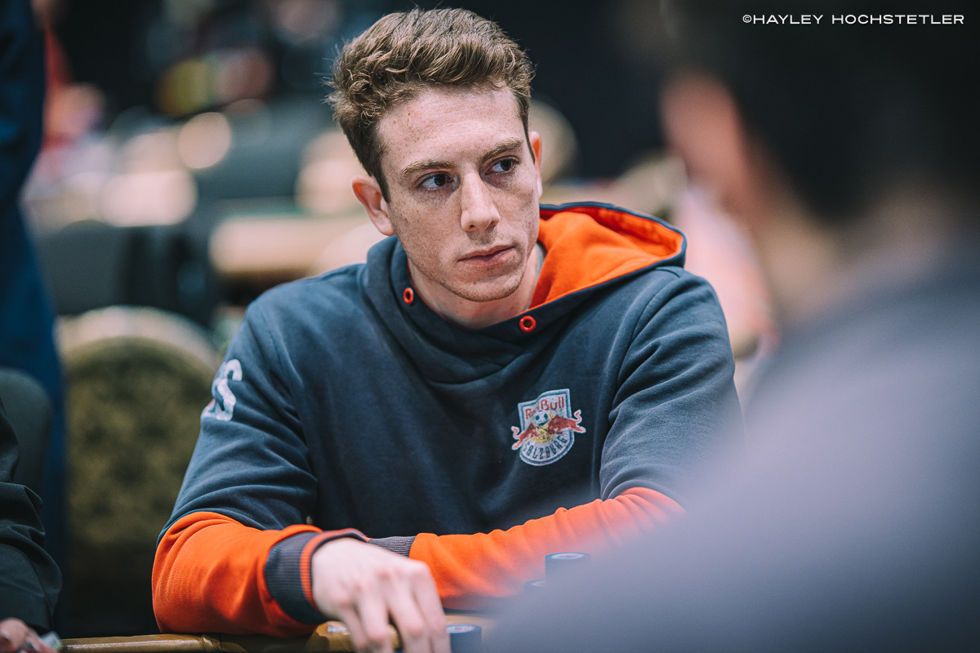 Refaelowitz went into the final table with a significant chip leap, only closely trailed by Arreola. The latter was the first to draw blood when he eliminated Max Kingstone in tenth place ($37,020) with eight high.
Refaelowitz was next to draw blood when he made a straight against Colin Robinson to send him to the sidelines in ninth place.
Back and forth, Arreola took another player down when William Ackerman got it in as an underdog and was unable to find the miracle.
Nikhil Nair had quietly been accumulating chips throughout the day, defying his apparent lack of experience, as this was his first WSOP event this year and his third ever documented cash. Ultimately, his chips went to Pete Chen in a spot where they had opposing Broadway cards.
Jose Orozcogomez had a tremendous rail on his side, and when he did get the last of his chips in, he was a favorite but Refaelowitz caught a six to send him to the payouts in sixth place.
Chen started to catch fire and looked like he might run away with it after he woke up with queens in the big blind against a shove from David Danlag, who was sent packing in fifth when his threes couldn't improve.
Arreola's chip advantage quickly dissipated after a series of hands where he folded before the showdown but had committed chips either preflop or post-flop. Ultimately, he got short, and got it in bad against Refaelowitz who he had been saying for hours he couldn't win a hand against. Arreola was left settling for fourth place.
Chen, who has over $4,000,000 in lifetime tournament earnings, played with absolute precision but once he got short he was forced to take a risk against Refaelowitz that sent him out in third place.
Heads Up Play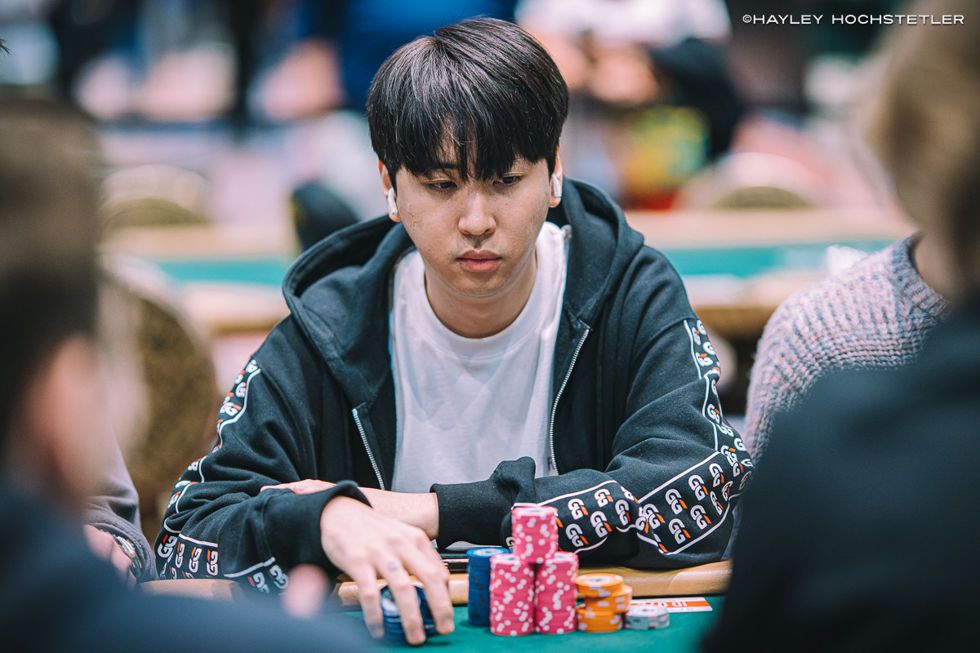 Refaelowitz went into the heads-up battle with a monstrous stack, but Song was able to double through him early and even the scales. Several small pots went back and forth. Song had pulled ahead in chips about an hour after the dinner break and was put to a big decision by Refaelowitz, who later said this was an all in bluff.
Shortly after that, they went on a 15-minute break, and the tournament concluded almost immediately after their return, when Refaelowitz found the diamond he needed to eliminate Song.
That concludes PokerNews' coverage of the $400 Colossus, but keep your browser locked to us for the remainder of the 2023 WSOP, as our team is providing updates from all bracelet-awarding events.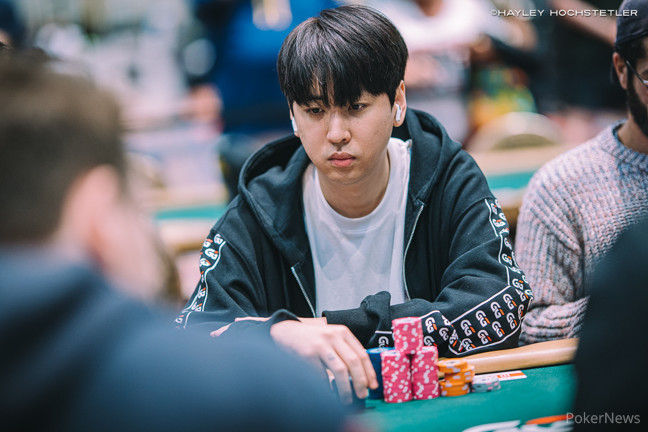 Heads up to a flop of 6♦9♦4♣, Moshe Refaelowitz checked and Dae Woong Song placed a bet for 15,000,000, Refaelowitz responded with an all in. Song made the call and both players had quite the hand.
Dae Woong Song: A♦9♠
Moshe Refaelowitz: 7♦4♦
Song had top pair and top kicker and Refaelowitz had a pair to go along with his flush draw. The turn was the K♦ which improved Refaelowitz to a flush, but he still had to dodge a fourth diamond, as Song had the ace of diamonds.
It wasn't Song's time, though, as the 2♠ rolled off the deck and ended his tournament with a runner-up finish for $300,410.
Level: 47
Blinds: 5,000,000/10,000,000
Ante: 10,000,000
The remaining two competitors have decided to take their break one level early.
The floor will coloring up and racing off the pink 500,000 chips.
The blinds will be 5,000,000/10,000,000 upon their return.

Level 46 : Blinds 4,000,000/8,000,000, 8,000,000 ante
Dae Woong Song Limped the button. Moshe Refaelowitz then raised to 26,000,000 out of the big blind and Song called.
The 8♣3♥2♣ flop landed and Refaelowitz led for 25,000,000. Song called again. The turn brought a 7♠ and Refaelowitz led again for 48,000,000. Song snap called.
The river brought a 5♦ and Refaelowitz went into the tank for a moment before jamming all in for his tournament life. Song went into the tank for over three minutes before laying it down.
Immediately, Refaelowitz acted as if he was wiping sweat off his brow as if to say he got a bluff through but we may never know.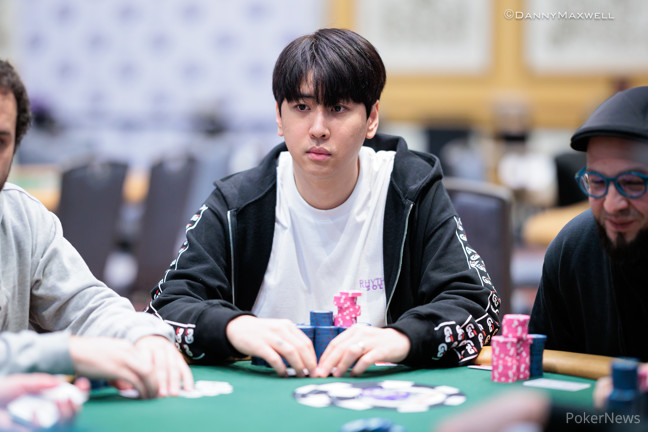 Dae Woong Song opened the button to 16,000,000. Moshe Refaelowitz called in the big blind and the players were off to a flop.
The 3♠7♠5♥ flop landed and Refaelowitz check-called a 15,000,000 chip bet from Song. The turn brought in the flush with the K♠ and again Refaelowitz check-called a 25,000,000 bet from Song.
The river was a fairly blank 8♥ and Refaelowitz checked once more. Song gathered a bet of 70,000,000 and stuck it in the middle. Refaelowitz went into the tank for almost a minute before putting in a chip for a call.
Song tabled K♣K♦ for top set and Refaelowitz mucked. Song now holds the chip lead.
Moshe Refaelowitz and Dae Woong Song literally got all the chips in the middle, with Song being at risk. Song's rail came to life when he needed them most.
Dae Woong Song: A♦2♠
Moshe Refaelowitz: K♦9♠
Immediately, Song's rail started calling for an ace to secure his double and when the flop rolled, Q♦2♥Q♥ they began to shout, "Deuce wins!", while some were still rooting for an ace on the 5♠ turn.
The rail burst into excitement when the A♥ peeled on the river, seemingly willed by them. Even Moshe Refaelowitz cracked a smile as his opponent doubled up - the excitement was pure and palpable.
Level: 46
Blinds: 4,000,000/8,000,000
Ante: 8,000,000

Level 45 : Blinds 3,000,000/6,000,000, 6,000,000 ante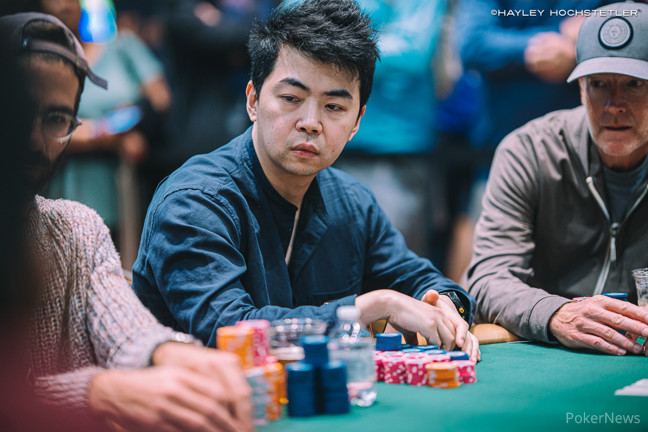 Action was on Moshe Refaelowitz in the small blind who thought for a moment and went all in having the table covered. Pete Chen was in the big blind and got a count of his chips and then a count of Dae Woong Song's chips. After only a moment, he put in a stack of chips to signify a call.
The cards hit their backs.
Pete Chen: K♦9♦
Moshe Refaelowitz: A♦Q♦
The 10♦9♣5♦ flop was good and bad. Chen had hit a pair, but Refaelowitz had diamonds covered and two overs. One of those overs landed on the A♣ turn and, unfortunately for Chen, the 8♣ river was no help. He hit the rail in third place after an impressive showing,