Catching Up With PokerNews' Players to Watch

Level 9 : 400/800, 100 ante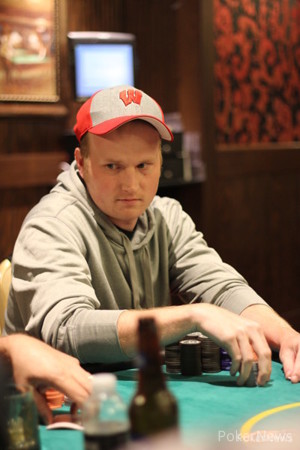 Two of PokerNews' American circuit players to watch are seated just a few feet away from each other on adjacent tables.
Josh Reichard is seated on Miranda 631. We caught him in a recent pot with an opponent on a flop of
. Reichard was first to act and he checked over to his one opponent. She bet 3,200 and Reichard called.
On the
turn Reichard checked again and his opponent bet 5,000. Reichard released his hand.
"Whew," his opponent said. "I finally got there. Thanks for the chips."
"No problem," Reichard responded.
On the next table over, Johanssy Joseph raised from the button and took down the blinds, increasing his stack to just under 25,000. We'll be keeping a closer eye on these two players as the tournament goes one.