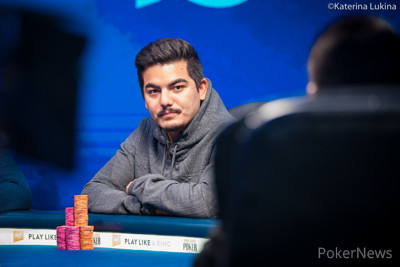 Heads-up to the
turn, Alan Sabo checked out of the small blind and Omar Eljach bet the pot for 125,000. Sabo then moved all-in and Eljach immediately sighed. "I guess it is for the glory. How can I fold this hand?" more to himself more than his opponent.
He gave it another 30 seconds to mull over the decision and called with a near identical big stack by using the words "no gamble no future."
Omar Eljach:

Alan Sabo:
Eljach was calling for a diamond while Sabo demanded a spade. It was Sabo who got the wish granted on the
river and Eljjach's 498,000 were covered by fewer than one big blind.