Event #15: €550 NLH Closer
Day: 2
Event #15: €550 NLH Closer
Day 2 Completed
Level 37 : Blinds 250,000/500,000, 500,000 ante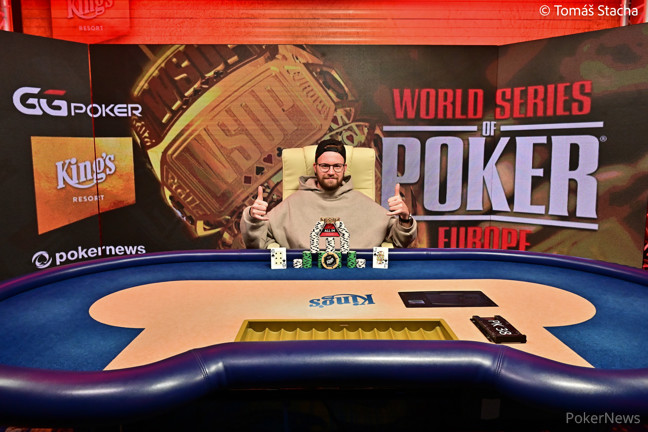 The penultimate gold bracelet of the 2023 World Series of Poker Europe has been awarded at King's Resort in Rozvadov. After almost 11 hours of play, Maurice Nass earned his first live tournament victory defeating Traian Stanciu heads up to take down the top prize of €60,000 in Event #15: €550 NLH Closer. The win came after a gruelling three-handed battle that saw both finalists hold the short stack and double multiple times, before settling the tournament in the late hours of the night.
Nass conquered a field of 628 entries over the opening two flights, taking the largest piece of the €298,300 prize pool. He becomes the second straight bracelet winner from Germany, following Bernd Gleissner's triumph in Event #14: €1,000 No-Limit Hold'em Turbo Freezeout.
Winner's Reaction
Amazingly, this was Nass' only appearance at the WSOP Europe, and the amateur player made the most if his one shot. "I had no time because I have a job, no time to play other tournaments" Nass told PokerNews after his victory. "I decided to play The Closer because I'm very good in closer tournaments. That's why I stayed here to play this tournament, with one bullet, and I won!"
As he reflected on the win, his thoughts were very clear on what the title means. "It's very amazing to win a tournament but it changes nothing in my life, and that's a good thing" Nass explained. "I'm not a professional poker player, I have a job. It means very much to win a trophy like this, I always wanted a bracelet. I was sure I would someday win a bracelet, now it's earlier than I thought, but I'm very, very happy".
Event #15: €550 NLH Closer Final Table Results
| Place | Winner | Country | Prize |
| --- | --- | --- | --- |
| 1 | Maurice Nass | Germany | €60,000 |
| 2 | Traian Stanciu | Romania | €36,600 |
| 3 | Duc Tuan Tran | Vietnam | €25,900 |
| 4 | Sefora Pop | Romania | €18,600 |
| 5 | Anthony Mahaut | France | €13,600 |
| 6 | Bogdan Tilica | Romania | €10,050 |
| 7 | Theodoor Woolschot | Netherlands | €7,550 |
| 8 | Roland Israelashvili | United States | €5,750 |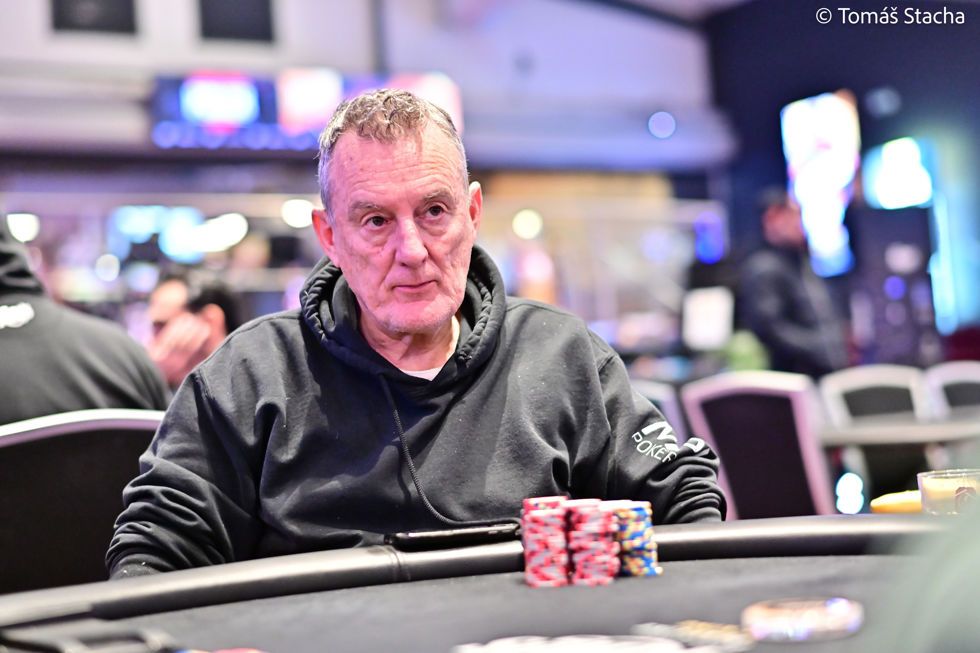 Day 2 Action
The final 61 players to find a bag returned to action, having already locked up €1,070. The day began at a furious pace, as the first four half-hour levels of play saw 35 players hit the rail. Among the notables to bow out early was Barny Boatman, who hit the rail as the second elimination of the day (60th - €1,070). He was soon joined on the sidelines by fellow WSOP bracelet winners Ilija Savevski (50th - €1,200) and Jared Strauss (48th - €1,200).
One of the more prominent patterns of the day was players struggling against ace-queen. This was especially true of Johan De Clercq (17th - €2,275) who was sent out with ace-king to get the field down to two tables
Other notable names to see their run cut short included Vlad Darie (14th - €2,275) and Emil Bise (13th - €2,800). Andrei Spataru was knocked out in tenth place for €3,500, and his elimination left the unofficial final table of nine.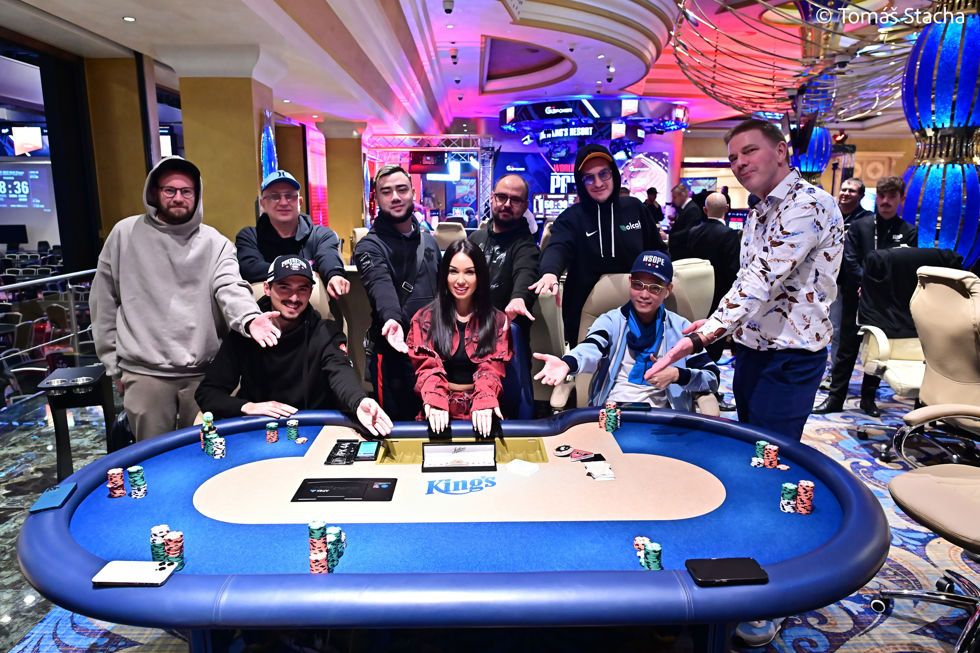 Final Table Action
After posing for photos, the field was cut down by one more. Andrzej Jedryczka was propelled to a big stack early in the day with a double knockout, but was the first to fall at the unofficial final table after running into Duc Tuan Tran's pocket aces to finish in ninth for €4,474.
Roland Israelashvili earned his fifth cash of the series with a third final table appearance, but was unable to build any more momentum and fell in eighth. Next to hit the rail was Theodoor Woolschot, who made a move with pocket eights but could not match Tran's jacks to finish in seventh place.
Another trio of deep runs came to an end in the span of the next 15 minutes. Bogdan Tilica lost his short stack to finish sixth, followed by Anthony Mahaut in fifth and Sefora Pop just missing the podium with a fourth-place result.
Three-Handed Play
After the flurry of knockouts, the final three combatants settled in for what would be a four-hour grind. Nass entered three-handed play as the shortest stack, but doubled twice quickly to vault back into contention.
Unbelievably, that was followed by Stanciu doubling his short stack four times in a row, all through Nass. Meanwhile, Day 1b chip leader Tran seemed in control for most of the final table until a string of back-to-back hands sealed his fate. Tran lost a big pot to Stanciu for the lead, and was knocked out on the next hand against Nass.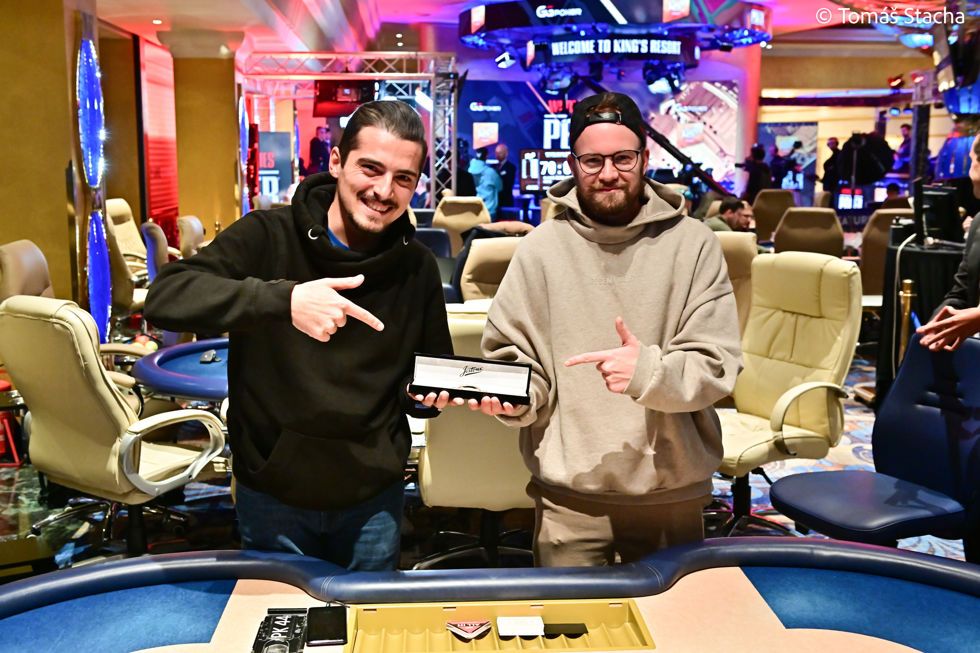 From there, Nass took a big early lead in heads up play only to see Stanciu double from ten big blinds when both players made a full house. Nass was able to grind the chips back, eventually taking down the title with just over 30 big blinds left in play.
"I really don't know what to say, it's so amazing" said Nass after the win. "I started the day quite short, I got a roller coaster, and after all I think when we were three left, I was sure that I will win this tournament." Despite the ups and downs over the course of three-handed play, his mindset was proven right. Now Hass can proudly call himself a WSOP bracelet winner.
That concludes PokerNews coverage of Event #15: €550 NLH Closer, but don't miss our continuing coverage of the WSOPE Main Event as the final champion is crowned in Rozvadov.

Level 37 : Blinds 250,000/500,000, 500,000 ante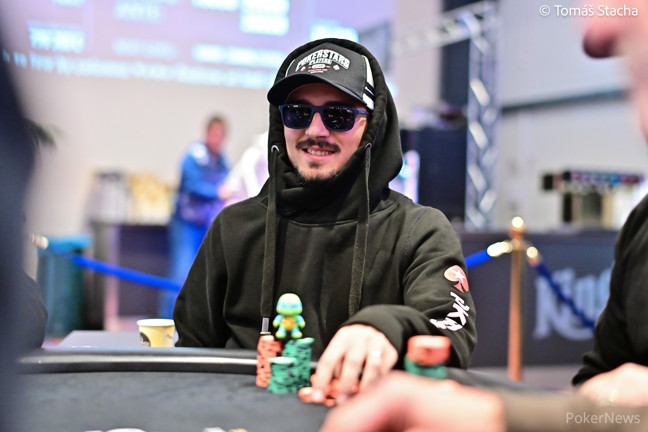 Traian Stanciu jammed his final 5,000,000 chips in from the button and Maurice Nass made the call from the big blind.
Traian Stanciu: A♥8♠
Maurice Nass: J♠6♠
Stanciu had a slight lead, but Nass was the only one to flop a pair on 6♦3♣Q♥. The K♦ turn did not help Stanciu, and the 9♠ failed to improve his hand as well.
After a long and back-and-forth heads up battle, Stanciu finished as runner-up in the €550 Closer event.
He had to console himself with his €36,600 in prize money, while Maurice Nass could celebrate his newly won WSOP bracelet.
Maurice Nass open-jammed two buttons and took the blinds and big blind ante.
Traian Stanciu limped in between and Nass checked. The 10♠4♥2♣ flop saw Nass bet 500,000, Stanciu called. After the 7♣ turn, Nass bet 1,300,000 and Stanciu folded.

Level 37 : Blinds 250,000/500,000, 500,000 ante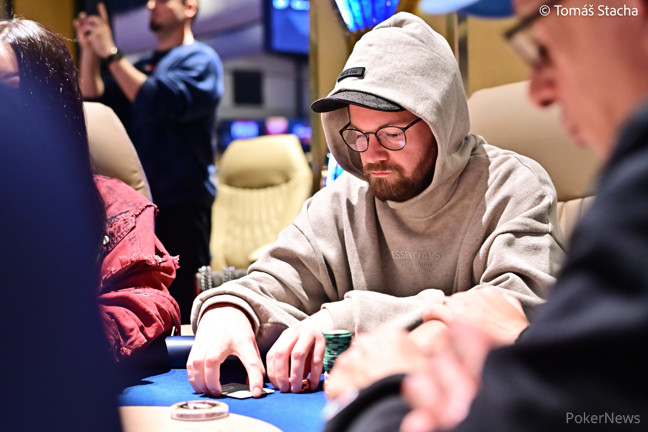 After some shoves went back and forth, it was Maurice Nass who jammed his 2,150,000 chips in the middle from the button. Traian Stanciu made a quick call from the big blind and the players showed down.
Maurice Nass: A♥J♣
Traian Stanciu: A♠10♦
Stanciu's rail was rooting for a ten, but none would arrive on the 6♣7♣K♥K♦Q♣ board. Nass' jack kicker played and he picked up a vital double-up.
Level: 37
Blinds: 250,000/500,000
Ante: 500,000
Traian Stanciu limped in from the button and Maurice Nass raised to 1,100,000, which his opponent called.
They headed to the Q♠Q♦J♦ flop on which Nass opted to check. Stanciu bet 950,000 for Nass to move all-in and the instant call of Stanciu followed.
Traian Stanciu: Q♥8♥
Maurice Nass: K♠K♥
Nass sunk back into his chair in disgust and found no lucky punch with the 2♦ turn or 3♣ river. Stanciu doubled for 4,850,000 to take a commanding lead.

Level 36 : Blinds 200,000/400,000, 400,000 ante
After some not-so-exciting limped pots went back and forth, it was Maurice Nass who raised his button to 800,000. Traian Stanciu called from the big blind and the 5♦3♦8♥ flop hit the felt.
Stanciu checked to Nass, who made a bet of 550,000. A quick fold followed from Stanciu, seeing Nass' slight lead extend by a little bit.
Level 36 : Blinds 200,000/400,000, 400,000 ante
Traian Stanciu called on the button and Maurice Nass checked in the big blind. The dealer fanned the flop of 6♠J♦Q♣ and Nass checked.
Stanciu fired a bet of 400,000 and was called to the 5♦ turn, where both players checked to see the 10♥ river. Nass led out for 700,000, reclaiming the chip lead as Stanciu mucked his hand.
Maurice Nass limped and Traian Stanciu checked to the J♦6♣3♥ flop, on which the Romanian check-called for 400,000. The A♦ turn was checked and Stanciu's bet of 750,000 on the 10♥ river took it down.
Nass then limped in soon after and folded to a shove. Stanciu shoved the button, too, and Nass folded.
Nass' next limp was checked by Stanciu and the latter check-called the Q♠J♠6♦ flop for 400,000. Stanciu check-called another 600,000 on the 9♠ turn and checked the 9♦ river. Nass moved all-in and Stanciu folded.