Is Poker legal in Tennessee (
tn

)? Online Poker Laws in Tennessee Explained
Can You Play Online Poker in Tennessee?
Looking for a definitive guide to Tennessee online poker with all the legal information you need and the best TN poker sites to play games online? This is the right guide for you
The state of Chris Moneymaker, the man who ignited the online poker boom back in 2003, is not one where things are made easy for online poker players.
With strict anti-gambling legislation and rules that forbid real money poker games, Tennessee is not the most poker-friendly state in the US.
Continue reading to discover:
In other words, if you are trying to understand where you can play online poker in Tennessee and you want some help to find the best poker sites to use for your games, you'll love this guide.
TN Poker Sites: Where Can You Play Poker in Tennessee?
These are the sites that offer legal online poker games in TN right now. If you are trying to find a place to play some games of Texas hold'em and Omaha on the internet, these are the ones to consider
All the TN poker sites on the list below are legal and authorized to offer Tennessee online poker  We update this list every time a new online poker website obtains the license to offer free or real money poker games in Tennessee. 
To stay on top of things and be the first to know about new TN online poker sites, new bonuses for TN poker players, and all the biggest poker events for players in the state, bookmark this page or subscribe to our Tennessee poker mailing list.
We promise to send you only the most relevant information about poker in Tennessee so you can be ready to jump on the best games as soon as they launch.
WSOP Poker App in TN
The Tennessee gambling laws regulating online poker and internet gambling allow you to play on the World Series of Poker app, one of the most popular platforms in the world!
Playing poker online on the WSOP lets you access all the games that made it famous. Download the free poker app and browse through its impressive poker tournament offer, or fire up one of the many cash games to show your poker skills!
The WSOP online poker app is legal in Tennessee and comes with one of the best poker bonuses in the United States: a massive no deposit bonus with no Tennessee code required.
Simply download the app through PokerNews, create your profile, and enjoy the best online poker games in Tennessee!
Legalized Gambling and Poker Legislation in Tennessee
If you know a thing or two about poker and you are no stranger to poker news, you know that the state of Tennessee is one with a very tight relationship with the game of poker.
And that's not because Nashville is home to any of the most popular poker rooms in the US (it really isn't!), but because of the role that one of its citizens played in making online poker the global phenomenon it is today.
Before the Unlawful Internet Gambling Enforcement Act (UIGEA) of 2006 took online poker away from 300 million American citizens, the state of Tennessee got its reputation in the poker world thanks to Chris Moneymaker one of the few true heroes in the game.
The Moneymaker Miracle and the Poker Boom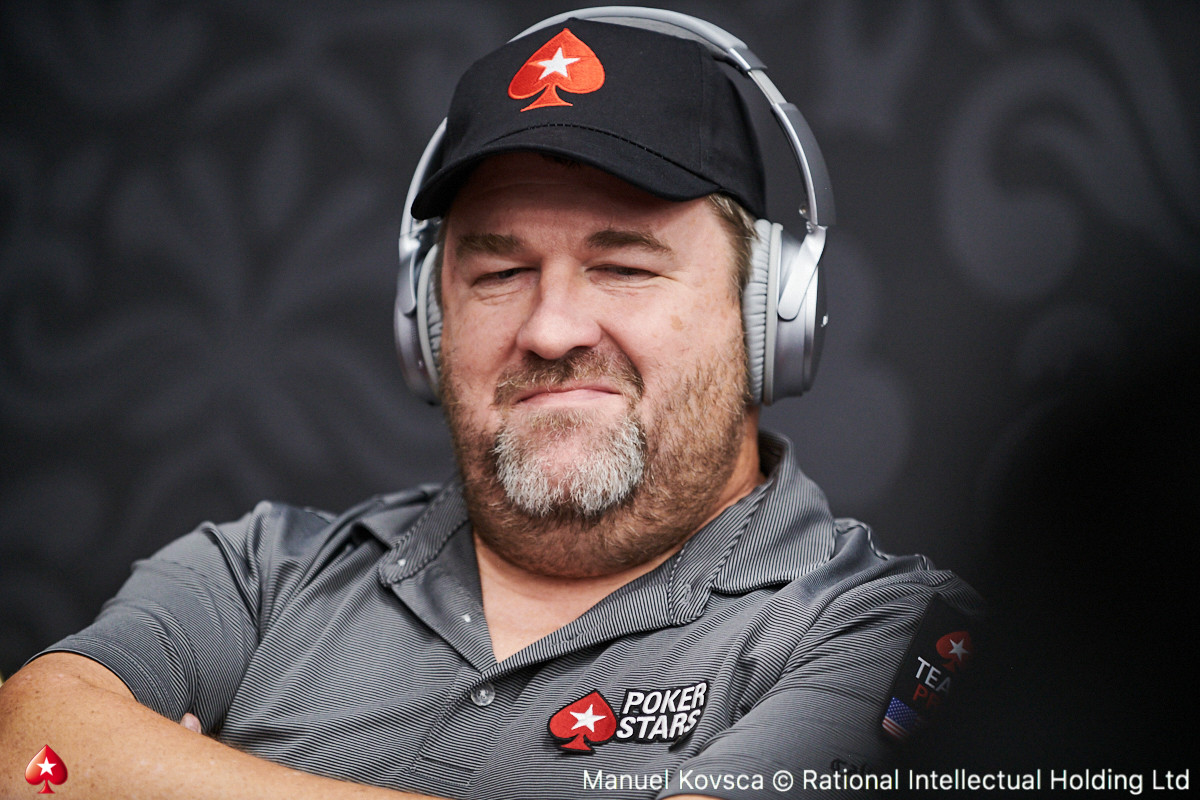 Back in 2003, a shy and relatively unknown accountant from Nashville, Tennessee, did the unthinkable.
He joined PokerStars and decided to embark on a journey that soon after would change his life (and the poker industry) forever.
Playing on PokerStars from Tennessee, Moneymaker entered an $86 buy-in satellite tournament to win a ticket into the World Series of Poker Main Event, the massive tournament that brings thousands every summer to Las Vegas, Nevada.
After winning the tournament and the ticket to join the best poker players in the world, Moneymaker booked his trip to Las Vegas and entered the first live poker tournament in his life.
If you know anything about poker, you know what happened next.
Chris Moneymaker won the WSOP Main Event turning the $86 online satellite into a $2,5m first prize, quit his job as accountant, and became the new face of poker for Harra's first and PokerStars after.
---
READ ALSO: Chris Moneymaker WSOP Memories
---
Online Poker Laws in Tennessee
Unfortunately for the games, none of the top legislators in TN proved to be a massive fan of Moneymaker's adventure, as the state's stand over online poker is quite simple and very direct.
Long story short, online poker games for real money are not permitted in Tennessee.
This means that real money games on PokerStars are no longer available as players in TN cannot play any of the top games on other international poker sites like 888poker, GGPoker, and partypoker.
But not all hope is lost.
Some recent changes that relate to gambling in Tennessee make us think that the future might bring some surprises when it comes to the online poker laws in TN.
---
READ ALSO: How to Play on PokerStars from the US
---
A 'Moderately Positive' Outlook
Starting from November 1, 2020, the law in Tennessee allows sports betting in TN.
While we know that a sports bet isn't a poker hand, the recent changes in the gambling laws in Tennessee are an interesting opening that could lead to a different approach to internet poker.
The launch of online sports betting in Tennessee comes as the result of a new law that went into effect on July 1, 2019.
According to the new regulation, the state of Tennessee now allows online sports betting and mobile sports betting.
The Tennessee Sports Gaming Act does not allow brick-and-mortar sportsbooks in TN. If you want to bet on sports in TN, you will have to do it online.
The following sites are expected to launch online sports betting websites in TN in 2020:
Fanduel TN
Draftkings TN
BetMGM TN
Bet365 TN
When it comes to poker, the latter is a very interesting name, as Bet365 is not only a successful sportsbook but it is also home to one of the best online poker sites for real money games.
Under the Tennessee Sports Gaming Act, gambling promotion, sports betting, and the implementation of all the rules included in the new legislation are assigned to the Tennessee Education Lottery Corp.
Offshore Poker Sites
And now to one of the most delicate, controversial, and dangerous issues that every player from Tennessee will face at least once: the offshore poker sites.
As American players know very well, there is a number of offshore poker sites that continue to offer real money poker games in TN and in the rest of the United States in spite of the current poker laws.
Offshore poker sites are not legal and we firmly invite you not to play there.
Playing on offshore sites is not necessarily always a felony (but it can be, depending on your poker laws), but it is always a wrong choice.
Unregulated sites are dangerous on far too many levels for anyone who enjoys poker games to deposit their money there.
The fairness of the games is not guaranteed, the way offshore poker sites handle your money is not clear, and the use of bots is so widespread that there are entire poker forums dedicated to this topic.
Every poker site in Tennessee, once the online players will get the opportunity to play legal poker, will need to be approved and licensed by the Tennessee Education Lottery Corp.
TN licensed online poker sites will be the only ones authorized to offer real money games online to players in Tennessee
Please, do not play on offshore poker sites because your money is not safe there.
Tennessee Sports Betting Online
Starting from November 1, 2020, you can bet on sports online from Tennessee. Here you find a list of all the TN online sportsbooks that offer real money betting on sports in Tennessee.
As you can see from the list of TN bookies online, all sites welcome new sports bettors with a bonus on signup. If you don't know where to start, we have a page to compare free bet offers and understand which one is the best promotion for you.
Alternatively, you can also check our Draftking free bets guide and activate the bonus available right now in Tennessee.
Tennessee (TN): Short Facts
Here's some quick and useful fact about the State of Tennessee:
With a population of 6,83 million, the state of Tennessee is the 16th largest in the US.
After a referendum held in 2002, the State Lottery is the only one of all forms of gambling to be legal in Tennessee.
The 2019 bill that legalized online sports betting in TN became law without the signature of the state's Governor Bill Lee.
Online gambling taxes are expected to generate over $50 million in revenue every year. The money coming from legal online gambling will be used to finance education, local government, and gambling addiction initiatives.
Since the legalization of the state lottery, the Tennessee educational system has already received over $4 billion in funds from gambling revenue.
Back in April 2008, Wilbur Futhey from Crossville, Tennessee, won the World Series of Poker Circuit (WSOPC) Horseshoe Southern Indiana for $180,290.
Summary of Texas Gambling & Poker Laws
| Game Type | Status | Additional Info |
| --- | --- | --- |
| Online Poker | Not Legal | At present, Tennessee poker players cannot access real money games online |
| Live Poker | Not Legal | The Tennessee poker laws do not authorize live games. Home games for money are prohibited, even when there's no profit for the organizers |
| Online Gambling | Not Legal | Online casinos cannot operate in TN. Offshore online casinos are to be avoided at all costs |
| Live Gambling | Not Legal | There are no casinos in Tennessee to play games like craps, roulette, blackjack, or slots |
| Online Sports Betting | Legal | Online sports betting is legal in Tennessee and TN sportsbook offer real money betting on sports since November 1, 2020 |
| Live Sports Betting | Not Legal | Brick-and-mortar sportsbooks are not allowed in TN |