Best NetEnt Slot Games at Online Casinos with Bonuses
If you are new to slots and you want to play the best games out there, then you are looking for NetEnt slots.
NetEnt is one of the largest and most accomplished developers of online slot machines in the world. Their portfolio of games includes all the most popular online slots of the past decade.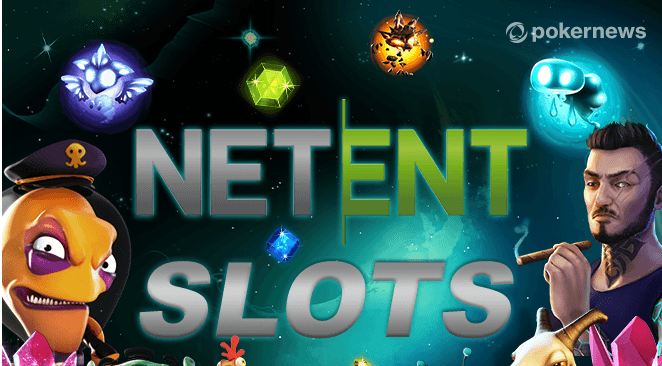 Although they come up with new games all the time, finding the best NetEnt slots to play isn't that complicated. With the few tips on this article, you'll find all the NetEnt games you need to know.
Here's what you'll learn in this guide to NetEnt Slots:
What is NetEnt?
Active in the gambling industry for more than 20 years, NetEnt is one of the few truly global players in the world of online slots.
Their portfolio of over 200 games includes classics like Starburst and Gonzo's Quests as well as controversial 3d slot machines like the new Street Fighter one.
What first started as a Swedish gaming company, is today a consolidated reality in gambling with more than 1,000 employees working tirelessly from the NetEnt offices in Malta, Sweden, Gibraltar, Poland, Ukraine, the United Kingdom, and the United States.
Why Does NetEnt Matter in Gambling?
Because they are one of the largest providers of online slots games in the world. At present, there are more than 200 online casinos that offer NetEnt slots to their players.
To give you an idea of how popular NetEnt slots are, think about this: in 2019 alone, the company's systems handled 58.3 billion gaming transactions (source: NetEnt).
What Are the Best NetEnt slots?
Navigating through the 200 slots created by NetEnt isn't hard, especially as nearly all NetEnt games carry amazing 3d graphics and perfectly matched soundtracks.
But there's a bunch of NetEnt games that really stand out for feature, gameplay, and prizes.
The list of NetEnt slots here groups all the top NetEnt games you can play. Use the links to get to the games with a surprise bonus for you — or scroll past it to know what makes each of these NetEnt slot machine special.
Important Notice: If real money gaming is not available in your location, or NetEnt Slots can't be played where you are, we have applied special filters to some of the links on these pages to send you to another site with free-to-play alternatives. Always check your eligibility to play.
Still undecided? As promised, let's go through all these NetEnt slot machines - one by one.
Starburst NetEnt Slot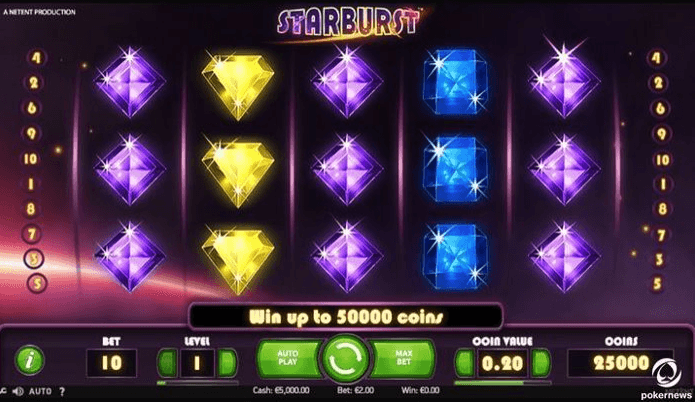 The one true classic that made NetEnt one of the most popular creators of online slots in the history of internet gambling.
Starburst Slot is one of those games we all played a fair amount of times - and we all go back to from time to time.
NetEnt's Starburst is to gambling what Monopoly is to board games, Friends to tv series, and Mac Donald to the dinner you prefer not to talk about.
This game made history (but isn't history, yet). It's the perfect one to start your journey to discovering the best NetEnt slot machine games to play online.
---
Dead or Alive 2 NetEnt Slot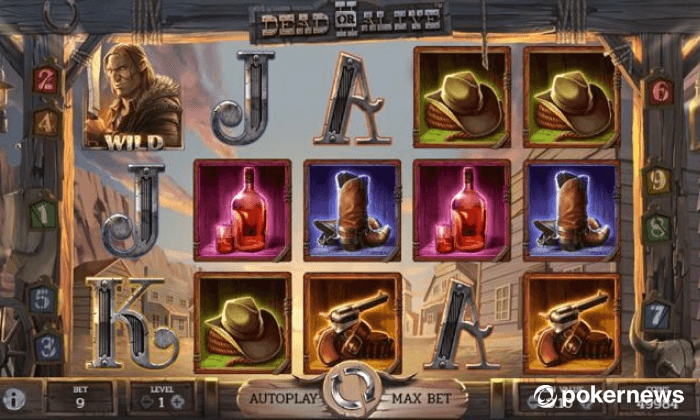 From one cult game…to another.
The second iteration of the slots saga, Dead or Alive II is a stunning online game that was released in April 2019.
The sticky wild symbols, the 'wanted' posters, and the sought after free Spins feature make playing with outlaws like Jesse James and Billy the Kid even more interesting than in the first episode of the series.
---
Narcos NetEnt Slot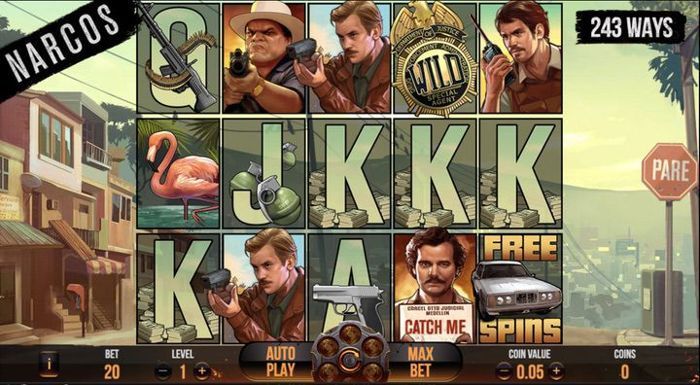 Help agents Pena and Murphy to get through the bottom of their investigation and bring Pablo to justice!
Get ready for some crazy car chases in the most dangerous streets of Bogotá, where nothing is as it seems and where even the local policia might hold you at gunpoint screaming 'plata o plomo!'
---
Trollpot 5000 NetEnt Slot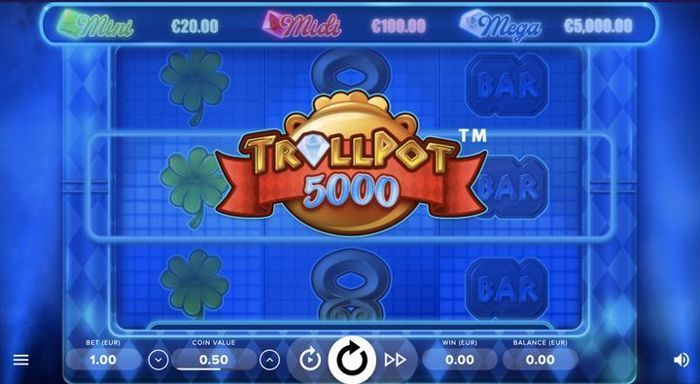 Classic slots are always a dangerous bet for developers, especially now that nearly all slots brands have built hundreds of these games.
And yet, this game launched that launched only in June 2020 is already on the higher end to this list of the best NetEnt slots.
Trollpot 5000 ticks all the boxes to become a hit in its category. The RTP is good, the 'Nudge' feature is present, and the graphics are not just good — they are NetEnt good.
---
Gonzo's Quest NetEnt Slot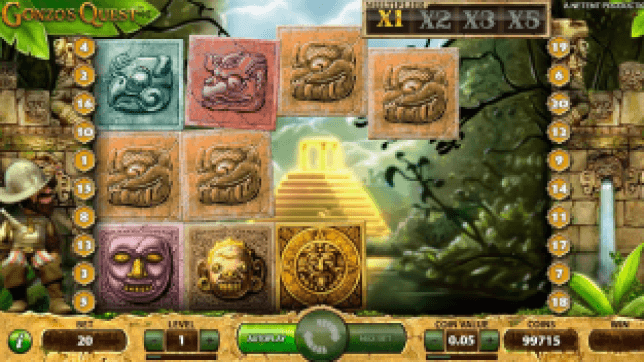 Taking a quest to search for lost treasures in a lost city is always sexy, but it isn't what makes Gonzo's Quest the all-time hit slot machine it became since its release in 2013.
Gonzo's Quest is the thrilling NetEnt game that brought to us the amazing 'Avalanche Reels' feature, one that all gamblers now look for and love.
---
Jack Hammer 2 NetEnt Slot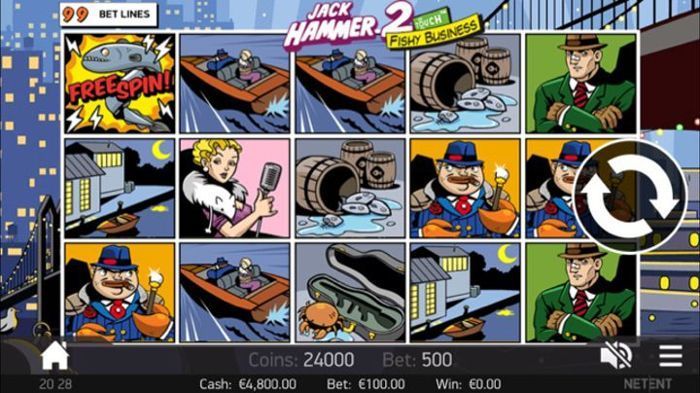 Gambling shadiest private eye, Jack Hammer is back with another unsolvable case!
In this new adventure, the hero based on Bruce Sterling's Mike Danger needs to get to the darkest corners of Grand City to stop local mob boss Don Crabby's criminal affairs.
---
Finn and the Swirly Spin NetEnt Slot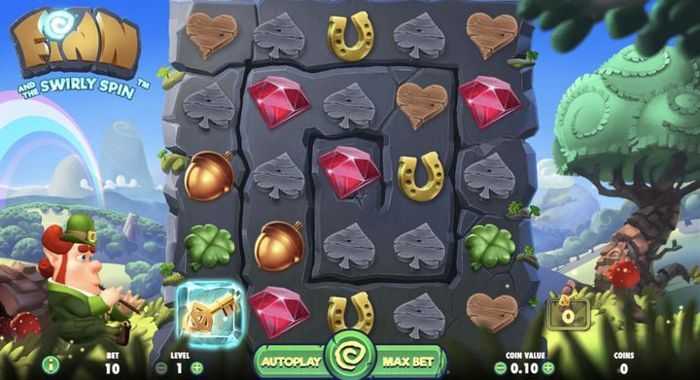 Join the nicest leprechaun in gambling for a thrilling adventure on Emerald Isle in this unconventional game launched by NetEnt in November 2017.
This slot is a great chance to discover some of NetEnt's most innovative features like 'swirly spins', 'cluster pays' mechanics, and multiple bonus rounds.
---
Jack and the Beanstalk NetEnt Slot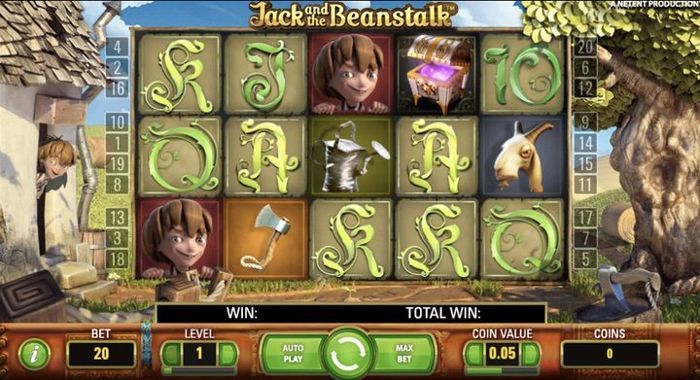 The only thing you won't believe about this game is that it has been around since 2011!
Despite being almost 10 years old, Jack and the Beanstalk is still a vibrant online slot and a great take on an evergreen classic like the British fairy tale it is based on.
Spin the reels, watch the beanstalk grow, and don't forget to check the riches it leads you to!
---
Golden Grimoire NetEnt Slot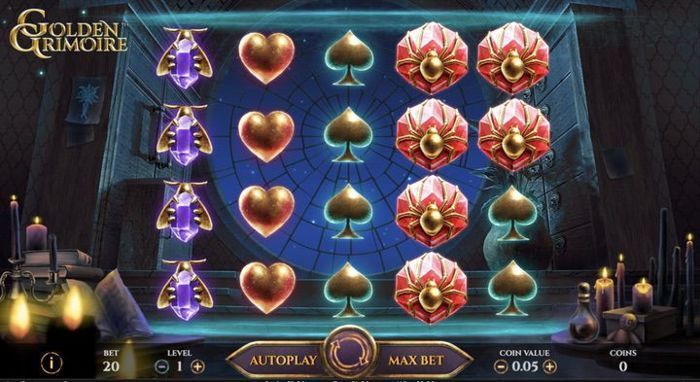 Golden Grimoire is one of the most popular games released by Net Entertainment in 2019.
It also happens to be one of the best-looking games on this list - something that pairs very well with the mystery that comes with this magic-themed slot machine.
As for the bonuses, there's a lot of stuff to look forward to. Mystery symbols, free spins bonuses, and an RTP of 96.44 percent will certainly make your day.
---
Fruit Case NetEnt Slot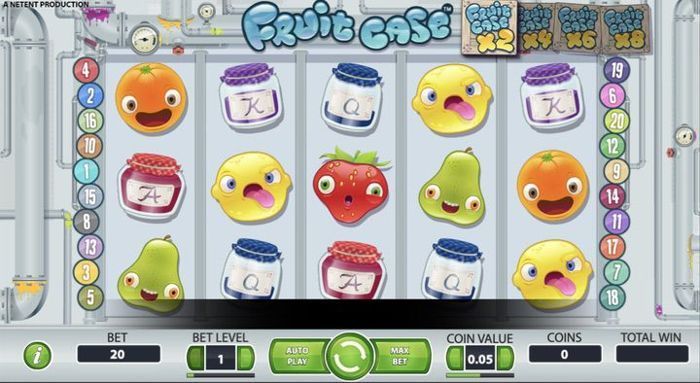 Here's one of the juiciest online slots in 2020. If you are looking for something fresh - Fruit Case is the game for you.
Spin the five-reel of this 20-payline NetEnt slot machine and wait until something 'unusual' happens.
Much like on the best games with cascading reels, all the lucky symbols disappear as soon as you hit a winning combination. This allows for new symbols to take their place, thus creating brand new lucky combos, which have a multiplier of up to x8.
---
Archangels: Salvation NetEnt Slot
What an amazing NetEnt mobile slot machine this is!
Enjoy epic and visually engaging battles between good and evil — and don't forget to pick a side.
Angels and Demons are the symbols that can make you a fortune with wins of up to 150 coins and special bonus features.
So, ask yourself, are you really ready to pick a side?
---
Fruit Spin NetEnt Slot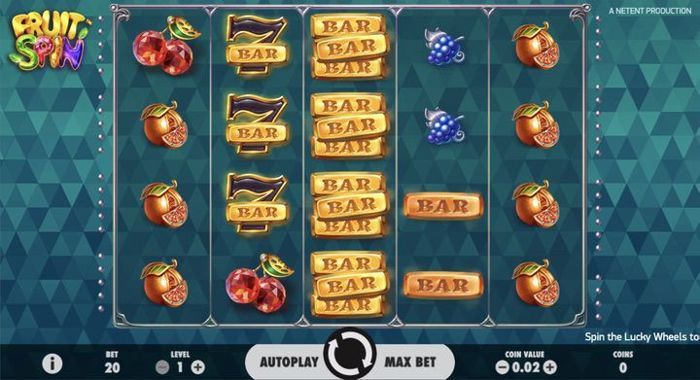 If you love the traditional-looking NetEnt online casino slots, then Fruit Spin is the right game for you.
Five reels and 40 paylines make this one of the top classic slots to play in 2020.
A 'Lucky Wheels' bonus round triggers when a part of a 3 x 3 scatter symbol hits the reels. When this happens, you are in for a cash win and a good amount fo free spins, too.
---
Twin Spin Deluxe NetEnt Slot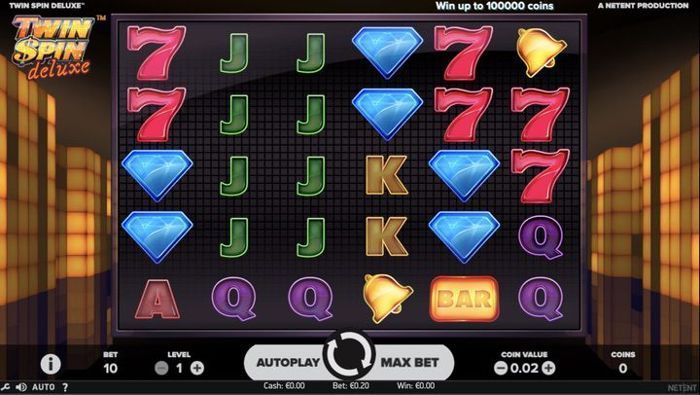 Twin Spin Deluxe is a six-reel game with a Cluster Pays game mechanic.
This slot has the same look and feel of the original Twin Spin. However, it comes with one extra reel and enhanced graphics.
The good old Twin Reel feature remains the same – it'll make each spin begin with two reels linked together.
---
Alien Robots NetEnt Slot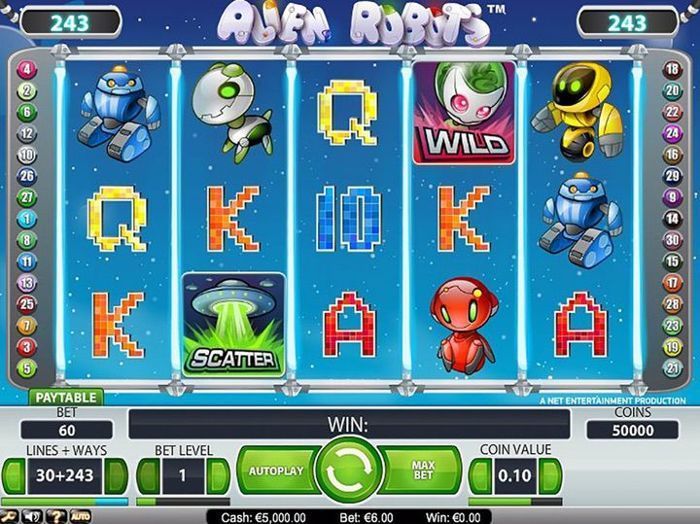 Alien Robots is a 'stellar' slot with five reels and a chance to unlock 30 bet lines.
The game theme is built around rainbow-coloured alien robots. The wild symbol is a white-faced robot, while the scatter one is a UFO.
Alien Robots is not a difficult game to play and is s good starting point for beginners who want a taste of a premium NetEnt gaming experience.
---
Blood Suckers 2 NetEnt Slot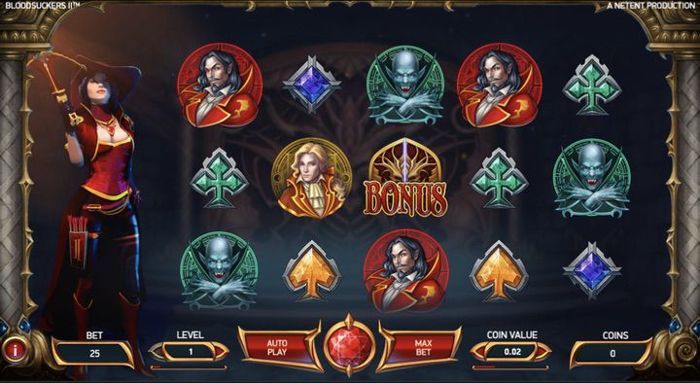 Blood Suckers 2 is yet another great pick we take from the extensive collection of NetEnt mobile slots.
It's a five-real, 25-payline game, designed and developed to be on par with the super popular Blood Suckers classic game.
The graphics look amazing and the four bonus features will keep you engaged for a long while.
---
Fantasini: Master of Mystery NetEnt Slot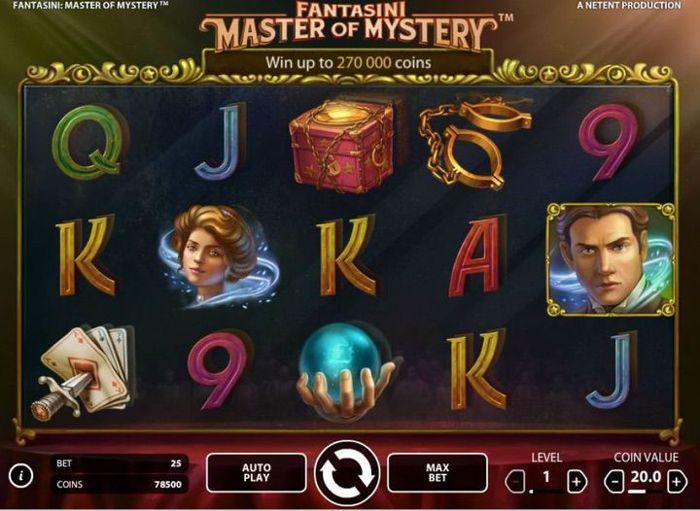 Play Fantasini: Master of Mystery
Fantasini: Master of Mystery is a five-reel game offering amazing 243 ways to win cash prizes - if you play the real money version available at all NetEnt casinos.
Use the 'Linked Reels' feature to link up to five reels and spin them together.
---
Fisticuffs NetEnt Slot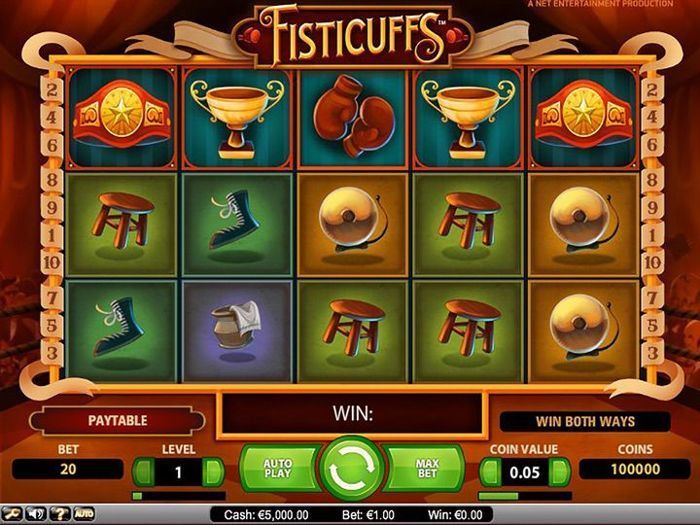 Fisticuffs is one of the very few slot machines that were ever developed as a tribute to the art of boxing.
Funky graphics and a piano-based soundtrack make it a one-of-a-kind experience that has no equivalent in gambling.
From a technical standpoint, this is a five-reel, 10-payline slot game and the wild symbols are two boxers. The chunky one is a straight wild and appears on the reel three.
The slim one is a diagonal wild that appears on reels two and four.
---
Glow NetEnt Slot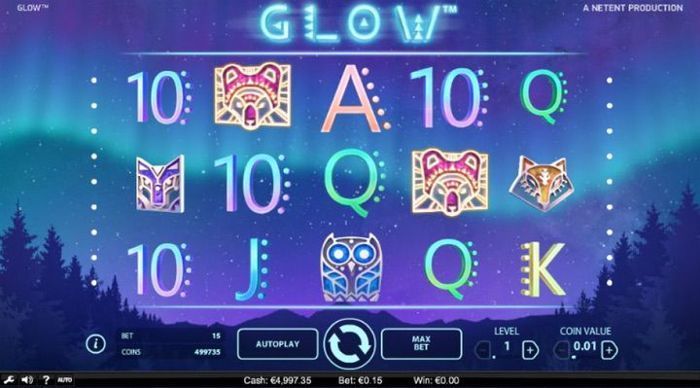 Glow is part of the 'premium' category of premium NetEnt slots and is based on the same game engine that powers Fruit Shop.
The game features five reels and 15 paylines. The Nordic theme brings you to the most untouched sports of Northern Europe to relax as you spin the reels and discover the fascinating beauty of the Northern Lights.
---
Muse: Wild Inspiration NetEnt Slot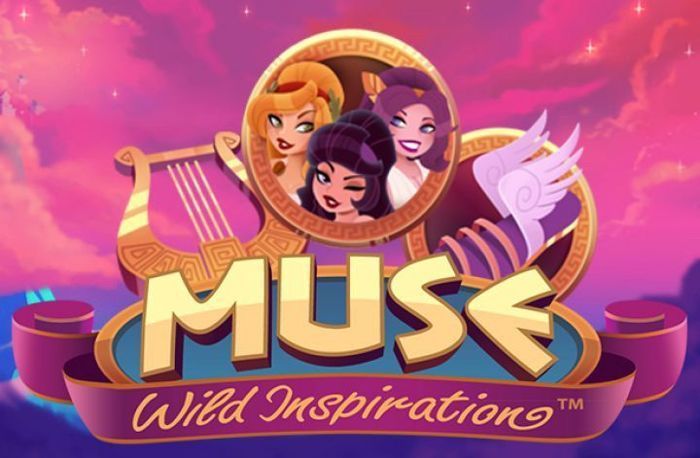 Based on the legendary Greek muses, Muse Wild Inspiration is another great online slot machine created by Sweden's NetEnt.
The Muse icons are the wild symbols. Once one of them lands on reel two, three, and four, you get an expanding wild, a sticky wild, and x2 wild bonuses, respectively.
---
NRVNA NetEnt Slot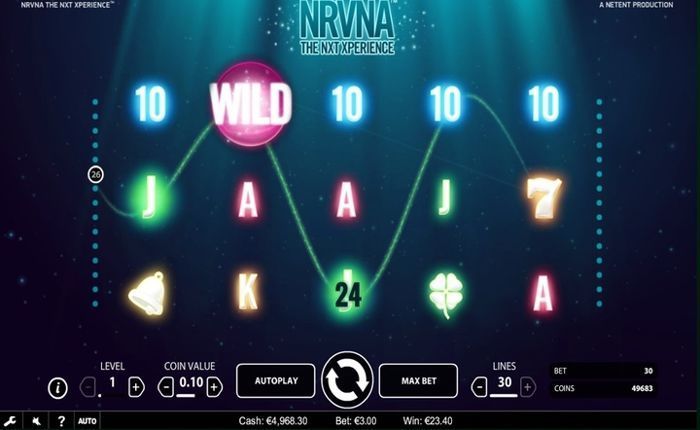 Embodying both spiritual and futuristic elements, NRVNA is a very simple game and yet a true magical adventure — something that isn't gambling's everyday bread-and-butter.
While diamonds are the symbols to look for to trigger the game's free spins bonus round, the 'pink star' is the one you want to keep on the screen as often as possible.
---
Pyramid: Quest for Immortality NetEnt Slot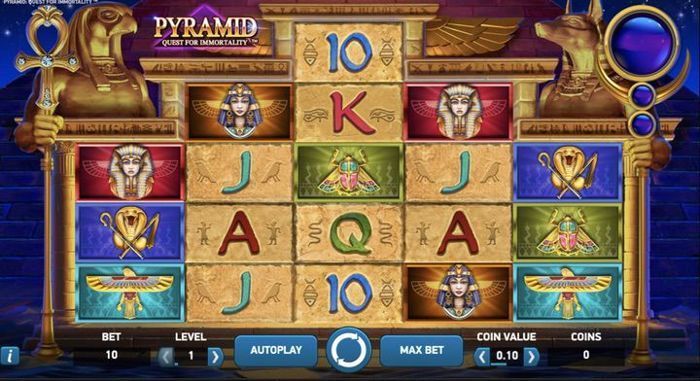 Play Pyramid: Quest for Immortality
Pyramid: Quest for Immortality is one of the top real money and free NetEnt slots you can play in 2020.
This game sets you on a quest to recover treasures lost in the ruins of ancient pyramids.
The 'Avalanche' feature makes winning symbols explode so that new ones can replace them.
Each time the Avalanche generate an additional winning combination, a new multiplier applies to your win.
---
Secret Code NetEnt Slot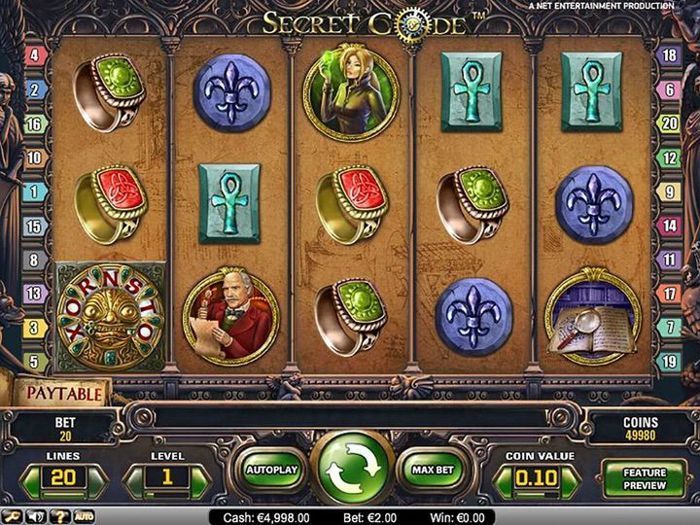 If you like mysterious and dark Slot games, Secret Code is definitely a game worth trying. It's a five-reel, 20-payline game. The game sound is something that will immerse you into this dark world.
The wild symbol is a cloaked man with a knife and the Secret Society bonus feature activates when a player gets the Key and Lock bonus symbol on the third, fourth, or fifth reel.
This takes players to a new screen, where they can check statues for rewards. Revealing an angel rewards the players, while revealing a demon gives no rewards.
---
Sparks NetEnt Slot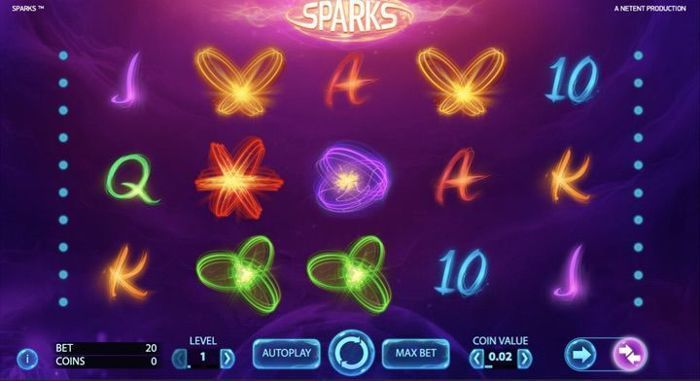 Sparks is a shiny five-reel, three-row, and 20-payline Slot game part of the NetEnt family since 2015.
This video slot machine offers two playable modes – Win One Way and Win Both Ways. Each mode features a unique background and slightly different RTP.
The symbols look electric and neon-coloured. The main feature of this game is the Expanding Cloning Wild. These wild symbols can appear on reels two and four, duplicating the symbols on the reel to the left of the reel on the right.
Expanding Cloning Wild increase winnings up to 400 times your stake.
---
Thief NetEnt Slot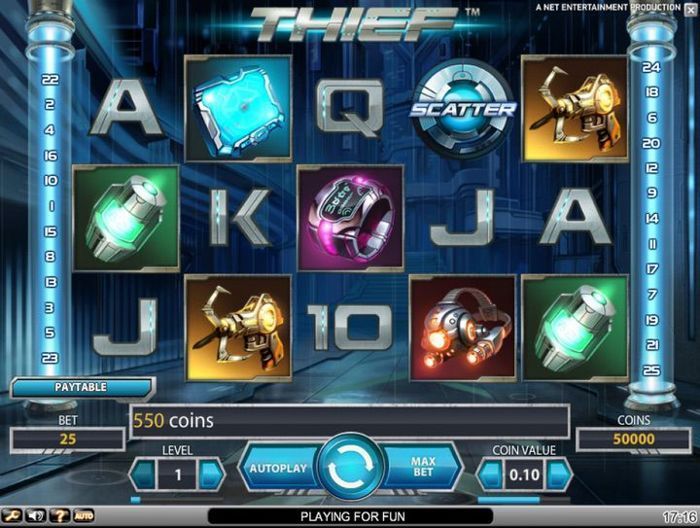 This futuristic NetEnt slot game has five reels and 25 paylines.
Thief also comes with a free spins feature. To activate it and enjoy 10 free spins, you need to land three scatters on the reels.
---
Tornado: Farm Escape NetEnt Slot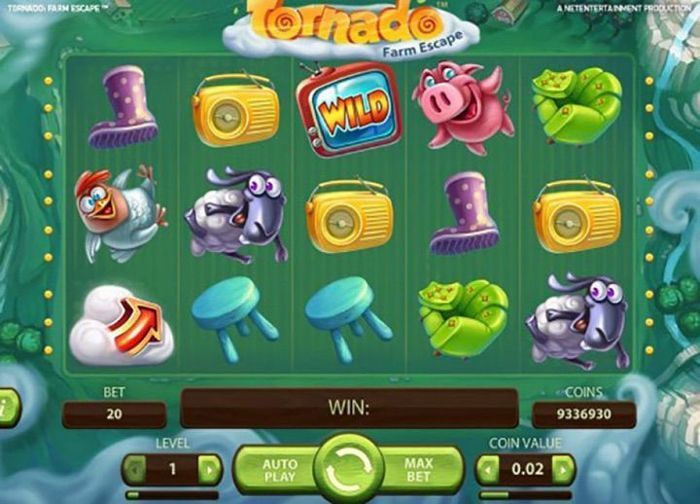 Tornado: Farm Escape is a five-reel, 20 payline slot. The Southern theme and country music make this a very unique game to play online.
Not to mention the two bonus features that will keep you engaged for a while.
The Tornado feature activates when players get Hot and Cold symbols on reels one and five at the same time.
Where that happens, a Tornado will collect wilds and active symbols to give increased cash prizes.
---
Warlords: Crystals of Power NetEnt Slot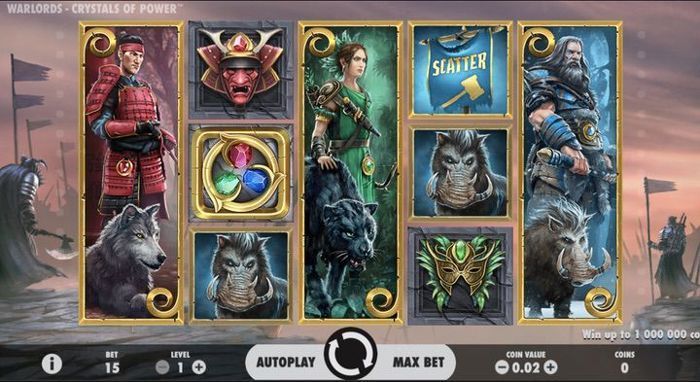 Play Warlords: Crystals of Power
Warlords: Crystal of Power is a medieval-themed five-reel, 30-payline slot released by NetEnt in 2016.
And it's also a generous one, as the special 'Priestess Free Spins' is worth cash prizes for up to 6,666 times your bet!
Add the randomly triggered 'Random Overlay Wild' feature and you will have the recipe for one the best slot game ever, both in terms of rewards and gaming experience.
NetEnt Slots Free Spins
Choosing one NetEnt video slot to play is much harder than finding a good bonus.
Here on PokerNews we have a few useful resources that can help you get lots of free spins on NetEnt slots.
The wiser choice us to browse through our collection of free spins bonuses and see what's available for you today to play the video slot machine games on this page.
But if you feel a bit more daring, you can click on the button below to activate a 'surprise bonus' for you.
Don't forget to read the terms and conditions of the offer on the next page!
Looking for the Best Slots Guides and Slots Content?
---
Highest RTP NetEnt Slots
Here is a selection of some of the highest RTP NetEnt Slots...
1. Mega Joker - RTP up to 99%
2. Blood Suckers - RTP up to 98%
3. Kings of Chicago - RTP up to 97.80%
4. Devil's Delight - RTP up to 97.60%
5. Simsalabim - RTP up to 97.50%
We recommend that you always check the RTP (Return to Player) before placing your bets.
Play NetEnt Slots at Online Casinos with Bonuses
If you want even more alternatives, these are the top 10 online casinos where you find all the great NetEnt games on this page — and lots more!
NetEnt Slots FAQs
What is NetEnt?

NetEnt (Net Entertainment) is a renowned software provider in the online casino industry, known for developing high-quality slot games, table games, and other online casino products.
Are NetEnt slots fair and safe to play?

Yes, NetEnt slots are designed with a Random Number Generator (RNG) to ensure fair and unbiased outcomes. Additionally, NetEnt is licensed and regulated by reputable gaming authorities, ensuring safety and fairness for players.
Where can I play NetEnt slots?

NetEnt slots can be found on numerous online casino platforms.
Do NetEnt slots have free demo versions?

Yes, many NetEnt slots have free demo versions that allow players to try the games without risking real money. It's a great way to familiarize yourself with the gameplay and features before playing for real.
What are the most popular NetEnt slots?

NetEnt has produced a wide range of popular slots, including classics like Starburst, Gonzo's Quest, and Mega Fortune. However, their portfolio is extensive, and there are many other popular titles worth exploring.
Can I play NetEnt slots on my mobile device?

Yes, many NetEnt slots are optimized for mobile play and can be enjoyed on smartphones and tablets running iOS or Android.
Is there a progressive jackpot slot by NetEnt?

Yes, NetEnt has developed several popular progressive jackpot slots, such as Mega Fortune and Hall of Gods, offering substantial jackpot prizes.