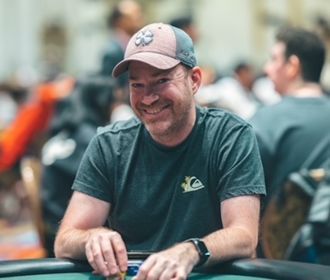 Mike Patrick
Live Reporter
Originally from Edmonton, Alberta, via Victoria, BC, and now residing in Toronto, Ontario, PokerNews Live Reporter Mike Patrick is a proud Canadian who loves hockey and Tim Hortons donuts and coffee as much as he does poker.
With a background in broadcast journalism, Mike moved from a career in Canadian sports television as a producer with Sportscentre (with an 'RE') to poker media in 2021. Since then, he has had the pleasure of working at the World Series of Poker three times, several European Poker Tour stops, and many more poker events around the world.
A product of the Moneymaker boom, Mike's affection for poker has grown year after year with mixed games capturing much of his poker-loving heart, both playing and anticipating the opportunity to report on the $50,000 Poker Player's Championship each summer.