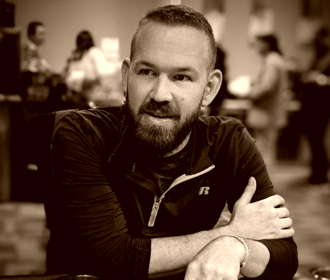 Terrance Reid
Live Reporter
Terrance Reid is a writer, poker player, and lover of games of all types. Originally from Saint Louis, Missouri, he currently resides in beautiful Pocatello, Idaho, not far from Yellowstone National Park.
Terrance played professional poker in his twenties before deciding to pursue his love of writing. With a degree in creative writing, he has love of fiction and short stories. He also runs and operates a pub trivia company for which he writes all of the questions. He still plays poker on the side as often as life allows.
With a love for both writing and poker, covering the World Series of Poker as a Live Reporter was the perfect fit. When he's not working, you'll find him playing disc golf, watching movies, or grinding alongside you in your local card room.