Which Free Casinos Offer Real Prizes: Our Complete Guide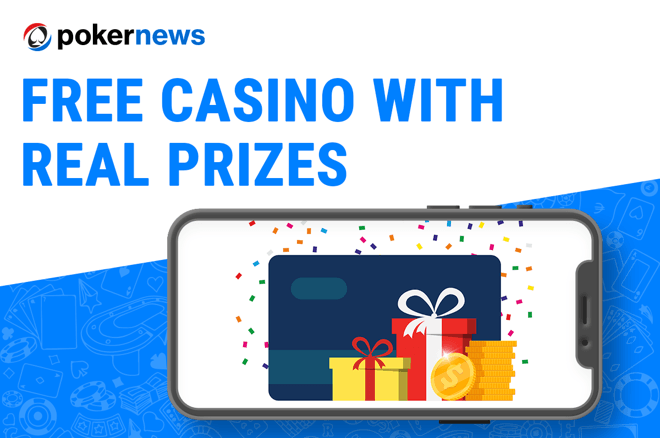 There are loads of free social casinos out there that give you a chance to earn in-game coins and progress up the levels. There are also some that have additional features where you can end up redeeming real prizes.
The great thing about these sites is that you don't have to opt for promotional play, which features real prizes if you don't want them. You can simply play the sites for free using the free virtual tokens.
If you decide to play the free casino games with real prizes, make sure you read the rules and conditions first so you know what you're getting yourself into.
In this guide, we'll take you through a couple of free sweeps cash casinos, where you'll have the chance to win real cash prizes from playing the free games. Soon, you'll be ready to compete for these awesome rewards yourself.
LuckyLand Slots Real Prizes
LuckyLand Slots is one of the top sites out there for people who want to have the chance to play free online games and games for real prizes in the same place. It has a superb selection of slots, along with numerous ways to win Gold Coins.
The social casino is aimed at players over the age of 18 and is available to play throughout most of the United States. You can have a look at our LuckyLand Slots review for more information.
If you want to have the chance to win real prizes at LuckyLand slots, you can opt to play using Sweeps Coins rather than the free Gold Coins that are available to all players. If you decide to use Sweeps Coins, you'll enter the LuckyLand Slots sweepstakes. This will put you in contention to win real prizes.
When you play using Sweeps Coins, you'll be able to see your balance in the corner of the screen. To win more coins, simply play the slot games and hope to spin in wins. Once you've accumulated enough FREE Sweeps Coins, you'll then be able to redeem the coins for real prizes
At LuckyLand Slots, you can only play slots and no other casino games. There are plenty of popular machines on offer, though, including standout titles like Adventure Party and Galactic Blast.
Chumba Casino Real Prizes
If you want to play at a free social casino with real prizes that also offers a wide range of games, Chumba Casino is probably your best option. In our Chumba Casino review, we've given it a top rating of 10/10. It's available to players throughout the US and Canada and offers you plenty of free Gold Coins and bonuses when you sign up.
Chumba Casino is a great choice for readers thanks to its various games. It has slots, blackjack, video poker, and other social casino games on offer, and all of these games can be played for free if you opt to use Gold Coins. There are more than 100 games to choose from, with titles including Hypernova and Stampede Fury. You can also play using FREE Sweeps Coins, which can be redeemed for real prizes.
The prizes on offer using Sweeps Coins are the same here as at LuckyLand Slots. When you've obtained over 100 Sweep Coins, you can choose to redeem them for real prizes.
Don't forget to claim your daily bonus at Chumba Casino, which could consist of FREE Sweeps Coins. To redeem Sweeps Coins for real prizes, you need to have a balance of 100 Sweeps Coins. If you win a prize, you'll be notified by private message or email.
Conclusion
When you use Sweeps Coins to try to claim real prizes, there is no guarantee that you will win. You simply enter a prize draw, and if you are lucky, you'll receive the rewards.
You must be over 18 years of age to play the games, and please remember to play responsibly.