@AsianSpa Blogs: Going Corporate, Epic Poker, and More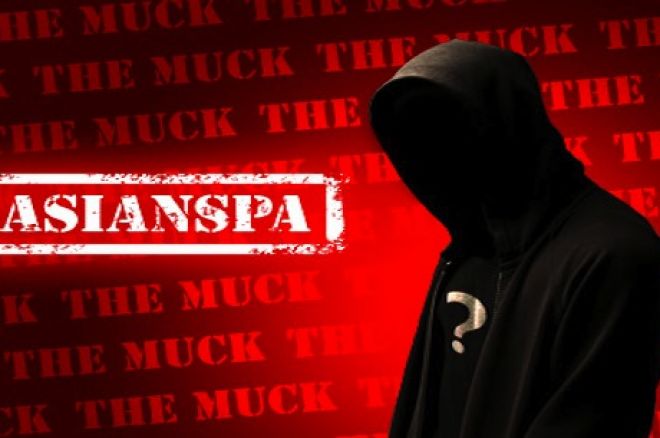 Disclaimer: The views expressed are those of the author and do not necessarily reflect the views of PokerNews.
Another week in, and I'm glad to be back in Vegas and back from vacation. It's time to make some paper. I had started my blog earlier in the week but last night a #TeamSpaLoyalist James Gill (aka @compncards) posted a blog asking if AsianSpa had gone "corporate."
I enjoyed reading his blog on PokerJunkie.com, but I have to say F**K NO. I have not gone corporate. Yes, I know I haven't unleashed any patented Spa induced #BadJuJu™ on anyone in poker, but there are two reasons this hasn't been a staple in my blogs on The Muck. First, there actually hasn't been much to going on in poker that requires me to fire off like a "Crasian" (Crazy Asian, courtesy of Kristy Arnett). And second, since landing my blog at the top poker news site in the world, I wanted feel my way through and slowly move into the World of Spa. I will assure you, this isn't Spa going corporate. The WSOP is right around the corner, and that is when I am the most on my game at calling people out, so don't worry, Spa will do'z what we'z do'z again this year!
I spent most of the weekend watching the Masters, and have to say this was the most exciting Masters I have ever watched. I was glued to the coverage on Sunday and watched Bubba Watson take it down in a hole-by-hole playoff to pull off the win with the most amazing shot I have ever seen.
I ended up playing two sessions this week, the first one was at the Wynn, and I played roughly four hours of $2/$5 no-limit hold'em, and ended up down about $350, (yes, I don't always win). I played the second session at Venetian and ended up $850. During the game I stacked a guy on my suckout river flush and he asked me why the hell I was still in the pot. I told him I was trying to stack him. He then called me a #SimpleF**k, LOL. I replied, "Please short buy again and let me have a shot at that too!" He ended up leaving 30 minutes later and I stayed and played till some peeps said they were heading to the Peppermill and asked if I wanted to join. I love that place, so I racked up to join them.
Again this week there is more damaging news coming from the Epic Poker debacle. As Daniel Negreanu posted in his Weekly Rant, Epic lost more than $7.5 milly. Without actually going out and lighting c-notes on fire, I have no idea how in only three events you can burn through that kind of money.
Dan Shak went on "Monkey Tilt" Wednesday night and took to Twitter blasting the management about their mismanagement. In the bankruptcy filing it was shown that Epic bought up a huge list of domain names with variations of Epic and Wicked.
According to the Chops at Wicked Chops they were consultants in the beginning and Federated wanted to call their league the Wicked Poker League. We now know that they had a falling out and Epic was chosen as the name. I have to LOL at the domain names that Epic owned — "F**kEpicPoker" "EpicPokerSucks." The only domain name that didn't find was WickedSpa or EpicSpa and I offered them to Chops if they needed it.
I feel the fourth event and the million dollar freeroll will never happen and to be honest, I actually wanted to see the tour succeed! The Palms however has had trouble with outside companies holding tournaments there. Remember in 2007, the United States Poker League's Poker Bowl was held there and when it was over there wasn't enough money to pay the players. Now the Epic debacle, I bet they are shaking their heads.
Till then I send #SpaRunGood™ & #GoodJuJu™
@AsianSpa™