Primoz Bozic Profiled in Business Insider for Poker Productivity Accomplishments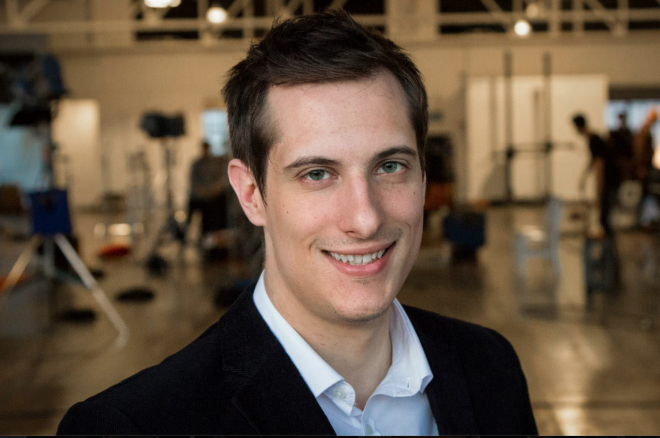 In April 2012, Primoz "Schnitzelfisch" Bozic wrote a massive poker forum post titled The Quick Guide to Skyrocketing Your Poker and Life Productivity.
Essentially, the post was a free poker strategy guide on how poker players could be more productive, and before long it became the stuff of legend.
It also led to Bozic, a former computer programmer from Slovenia, down the path of entrepreneurship.
Bozic's journey was recently documented in a Business Insider article by Libby Kane titled How This Entrepreneur Increased His Earnings to $400 An Hour.
"People just loved it," Bozic said of that initial post. "Over time I wrote this really gigantic article, it was probably 27,000 words.
"It was a guide on productivity for poker players, and it got translated into like seven languages. So it pretty much positioned me as an expert in that field."
According to the Business Insider piece, the success of his post allowed Bozic to leave computer programming behind and became a poker coach earning $50 an hour.
As demand for his services grew, Bozic increased his rate to $125, which is where it plateaued. Then, in 2013, Bozic attended a conference featuring Ramit Sethi, one of his productivity idols.
"I was super nervous, but I was like, I'm getting all of this advice, I might as well put it into action," said Bozic. "And even though I was super uncomfortable with many things like asking for referrals and testimonials, and raising rates, I just said what can I lose?"
Indeed, Bozic was inspired and opted to put his knowledge — acquired from reading such books as The 7 Habits of Highly Effective People and Getting Things Done — to good use, and it paid off as demand for his services began to rise once again.
In Dec. 2013, Bozic launched his own online business, Skyrocket Your Productivity, and by the spring of the following year he was phasing out poker to focus exclusively on the field of productivity.
According to his website, Bozic will help people find answers to the following questions:
"How can I finally stop procrastinating?"
"How can I prevent being tired and burned out?"
"How can I get more done and grow my business?
"How can I find time for family, friends and hobbies?"
"How can I become extremely successful at my job?"
"I used to have the same issues," Bozic explained. "I procrastinated a ton, wasted a lot of time on the Internet, felt burned out and tired all the time, and just didn't have the motivation to get anything important done. In fact, I almost dropped out of high school because I was so lazy."
So far, Bozic's jump away from the online poker world has paid off in a big way. As Kane highlighted, Bozic has 10 coaching clients, approximately 150 students who've joined his online courses, and earns nearly $400 an hour.
To think, it all started with a post in a poker forum.
For more on Bozic, check out the entire How This Entrepreneur Increased His Earnings to $400 An Hour piece on businessinsider.com.
*Photo courtesy of Primo Bozic.
Executive Editor US, PokerNews Podcast co-host & 2013 WSOP Bracelet Winner.